---
About Walking with Moms in Need
Archbishop Naumann, as USSB Chairman of the Pro-Life Committee, announced this initiative in November 2019. Pregnant and parenting moms in need are in our parishes and our neighborhoods. As Pope Francis reminds us, our parishes need to be "islands of mercy in the midst of a sea of indifference." Everyone in the parish community should know where to refer a pregnant woman in need.
The 25th anniversary year of Evangelium vitae gives us a wonderful opportunity to assess, expand, and communicate resources to pregnant moms and families in need. We are inviting parishes, through the support of their bishop and pastor, to join a nationwide effort from March 25, 2020 to March 25, 2020 to March 25, 2021 entitled: "walking with Moms in Need: A Year of Service."
---
---
Video Message from Archbishop Naumann: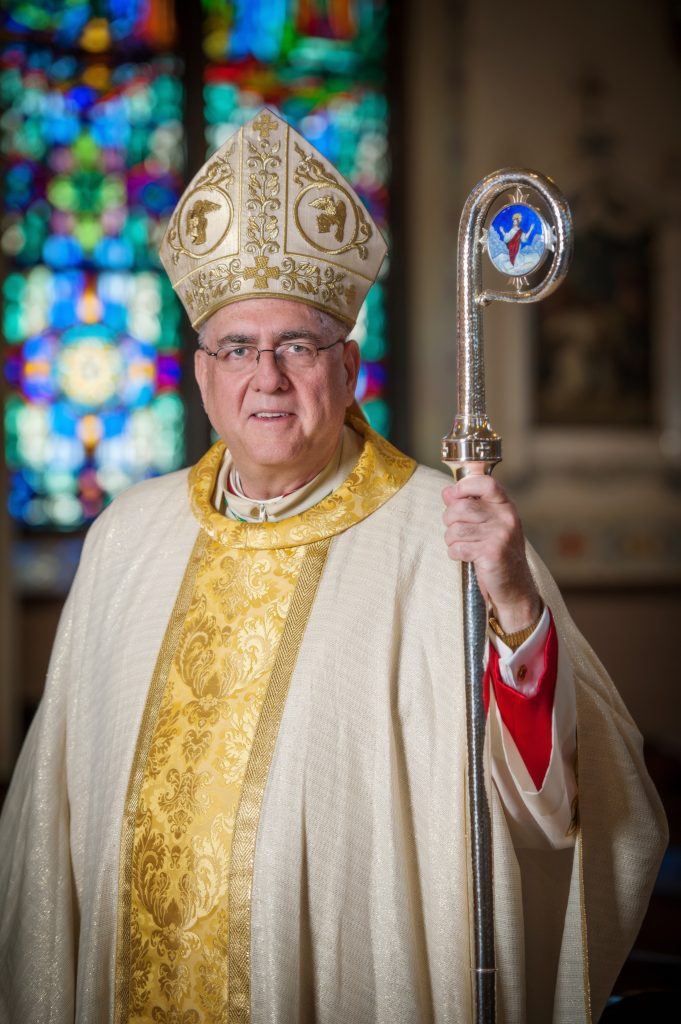 Video Message from Archbishop Naumann on "Walking with Moms in Need" [Link]
---
How to Become a "Walking with Mom's" in Need Parish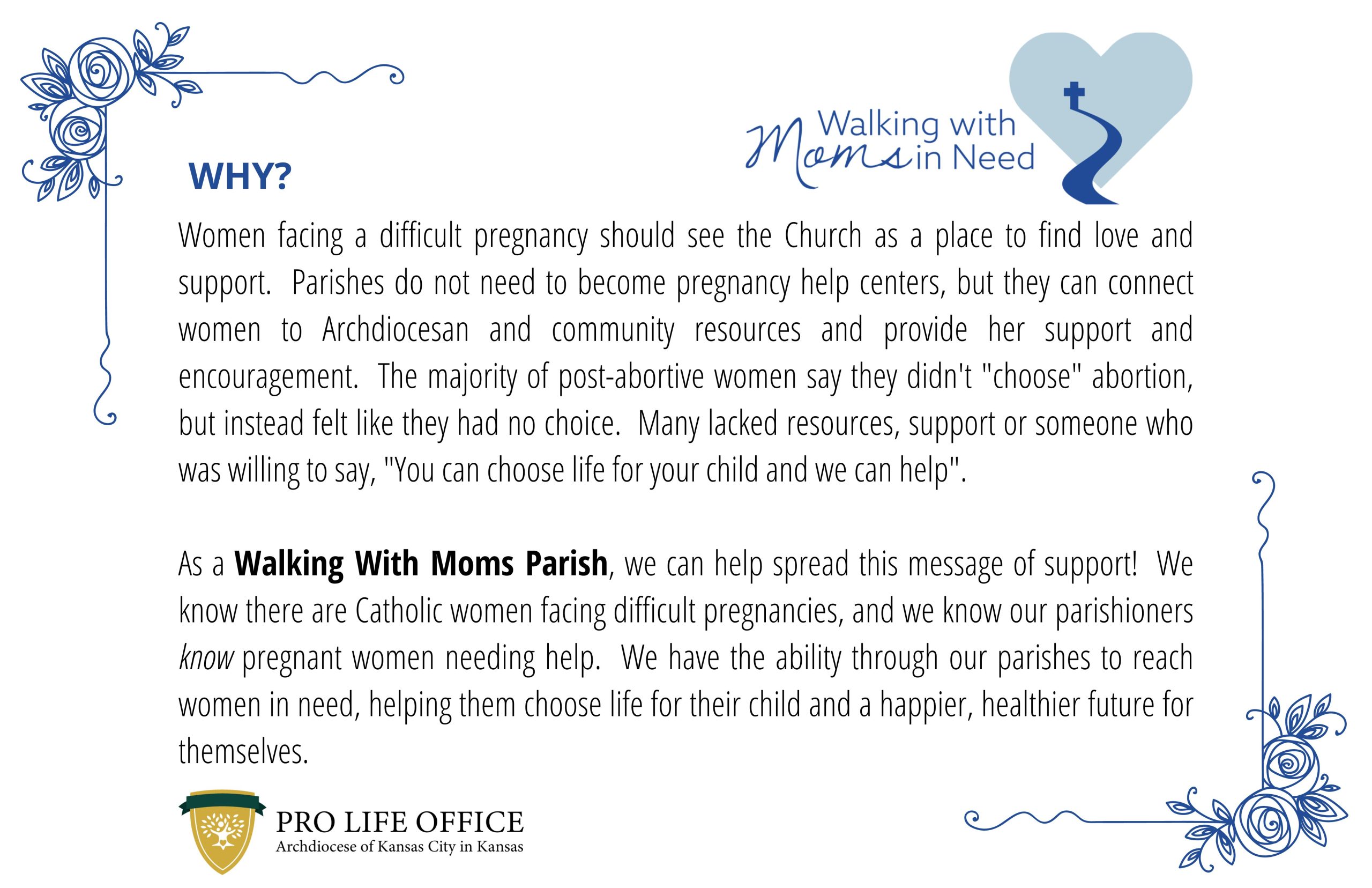 ---
Resources
WWM-Resource-Brochure_updated-8.18.2022-2

Click HERE for a printable "Walking with Moms Resource Brochure"
---
---
"
Walking with Moms in Need" Community Resources
Walking w/Moms Primary Community Resource Guide [Download]
Walking w/Moms Extended Community Resource List [Download]
"Walking with Moms in Need" Training Resources
Walking w/Moms Parish Informative Powerpoint [Download]
Intake Form for Parishes [Download]
Local Pregnancy Help Center Maps
within Archdiocese of Kansas City in KS Map [Download]
within the Greater Kansas City Metro Area Map [Download]
within the Diocese of Kansas City-St. Joseph Map [Download]
ArchKCK-PC-Map

Greater-Metro-PC-Map

---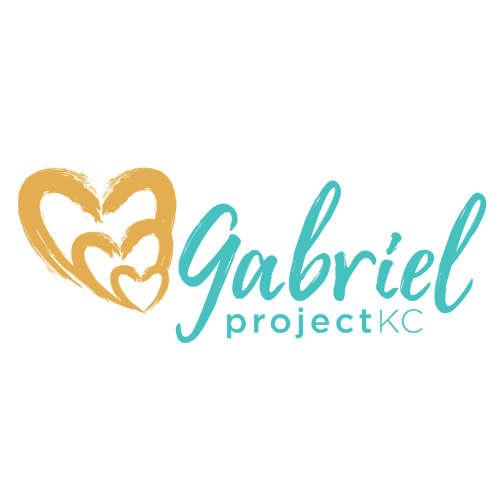 The Gabriel Project
October Monthly Update:
As  the Gabriel Project has expanded, the role of Volunteer Angel has expanded as well. Our Angels who serve the women who contact us in the KC Metro area are called Metro Angels. We also have Phone Angels, who answer our Helpline.  These have been the traditional roles available to volunteer Angels. Since St. Mary's Home for Mothers opened, we have women now training to be Angels to serve the moms in residence there. These Angels have to be certified in KC, MO in order to volunteer at the Home.  In addition we are beginning a partnership with the Wyandotte Pregnancy Center, whereby an Angel will work with moms onsite to facilitate Pregnancy and Parenting Education Classes. A Volunteer is not limited to one Angel role.  She is free to choose one or more types of Angel.  Our training covers all these roles.  All of them also require Virtus Certification and a note from the volunteer's Pastor.  

After our Angel training in August we added nine new Angels to our growing list of volunteers.  We are so grateful for all the women who are volunteering their time and talents to serve moms in our community who are struggling and in need.  

To date we have served 24 moms. We have one mom who has stayed with us for 10 months after the birth of her little girl. She returns periodically to get new clothes as her baby grows, as well as diapers, wipes, toys and sometimes food. Her Angel is helping her update her Resume so that she can apply for jobs that pay a little more than what she is now getting.  We are trying to help her find affordable childcare as well.  She has talked about getting her daughter baptized and has mentioned that she's thinking about doing it around her Birthday, which is in December.  We have another mom whose Angel is helping her get her son baptized as well.  Please pray that both these moms follow through!  

Thank you for all your support!
---
News from Our Community Partners
---
Prayer for Pregnant Mothers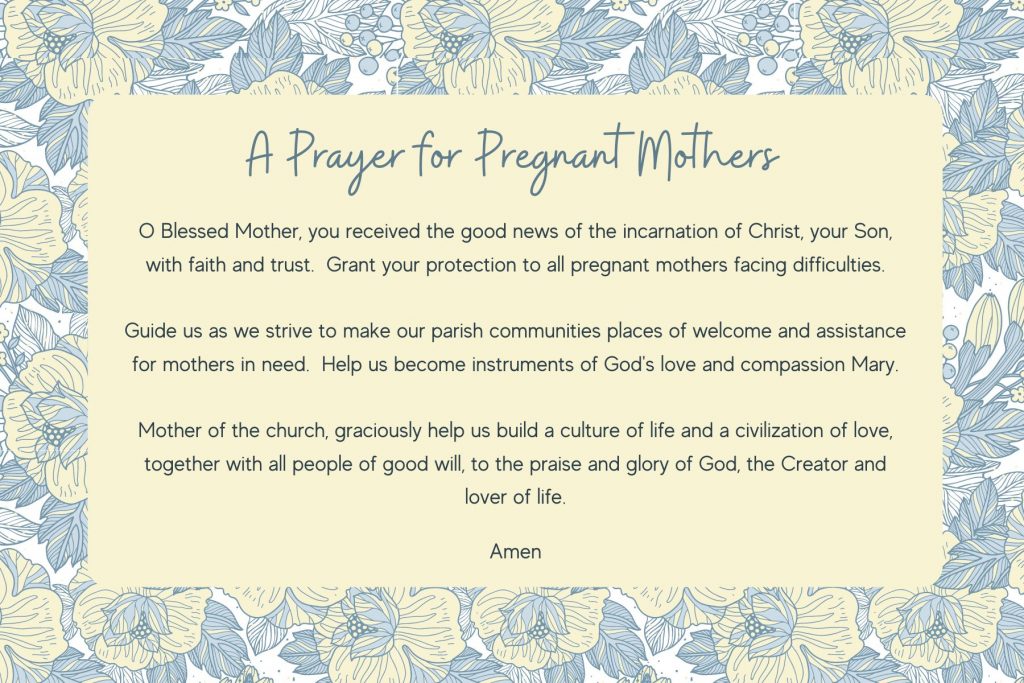 ---