Click on the section to view:
---
Archdiocesan Respect Life Donation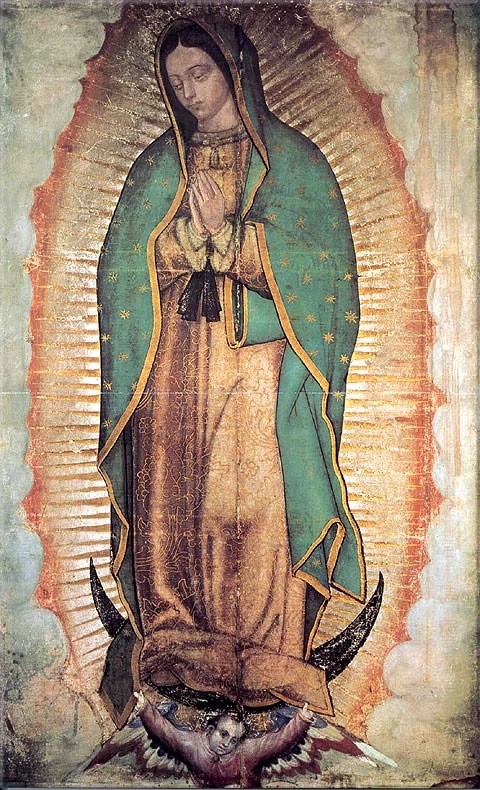 "Dear Friends in Christ, We are at a critical moment in the effort to foster a Culture of Life and build a Civilization of Love. It is a time of great opportunity to protect both the lives of unborn children as well as mothers and fathers from the inevitable emotional, psychological and spiritual scars of abortion. Kansas is at a crossroads. With your generous support, we can make Kansas a place of hope where mothers and children are cherished and protected rather than an abortion destination." ~ Archbishop Joseph F. Naumann
The Church of Kansas is facing a defining moment. Kansas is becoming a "haven" for unlimited abortion due to a 2019 Kansas Supreme Court ruling. We are working to pass the Value Them Both Kansas Constitutional Amendment on August 2, 2022 which will protect existing pro-life laws and allow Kansans to regulate the abortion industry. This amendment is critical as the Supreme Court deliberates Dobbs vs. Jackson Mississippi which could render states more freedom to protect women and babies. Read Archbishop Naumann's full November 5, 2021 letter below and prayerfully consider giving generously to our Respect Life efforts.
Money raised will support the following Archdiocesan Respect Life programs:
Walking With Moms in Need Parish Initiative
Gabriel Project – Crisis Pregnancy Ministry
Project Rachel & Project Joseph – Post Abortive Healing
Value Them Both Educational Efforts
Thank you for your generous support. Our Lady of Guadalupe, please pray for us!
---
Upcoming Pro-Life Events
Rosary and Caroling for the Unborn – Saturday, December 4th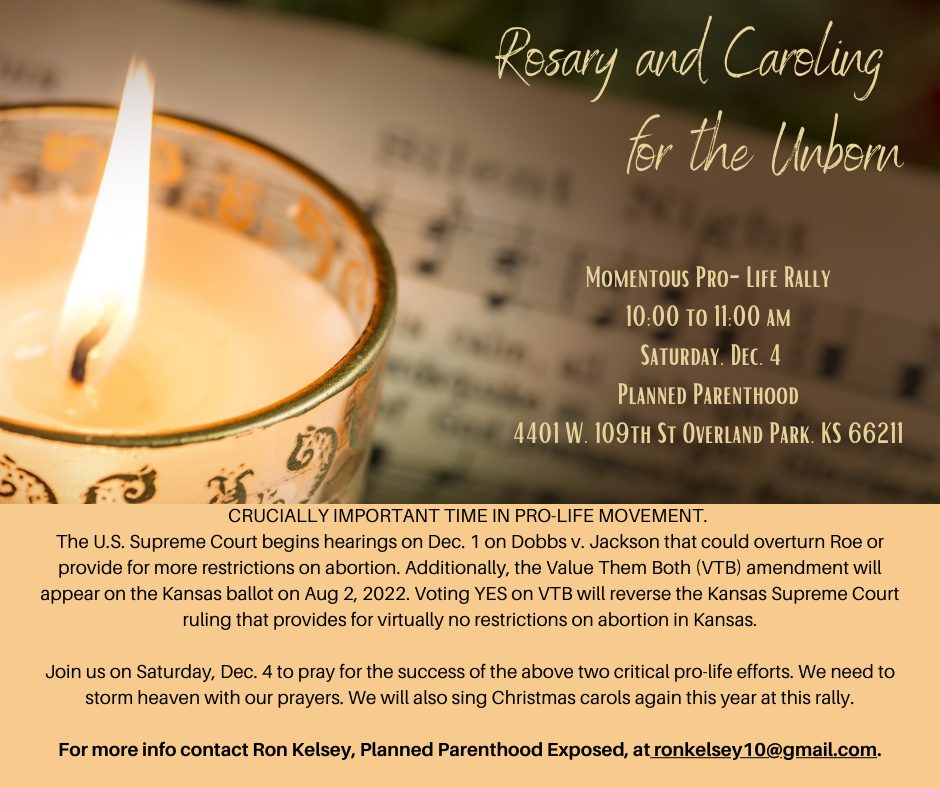 Recognition of Service for Archbishop Joseph F. Naumann – Sunday, December 12th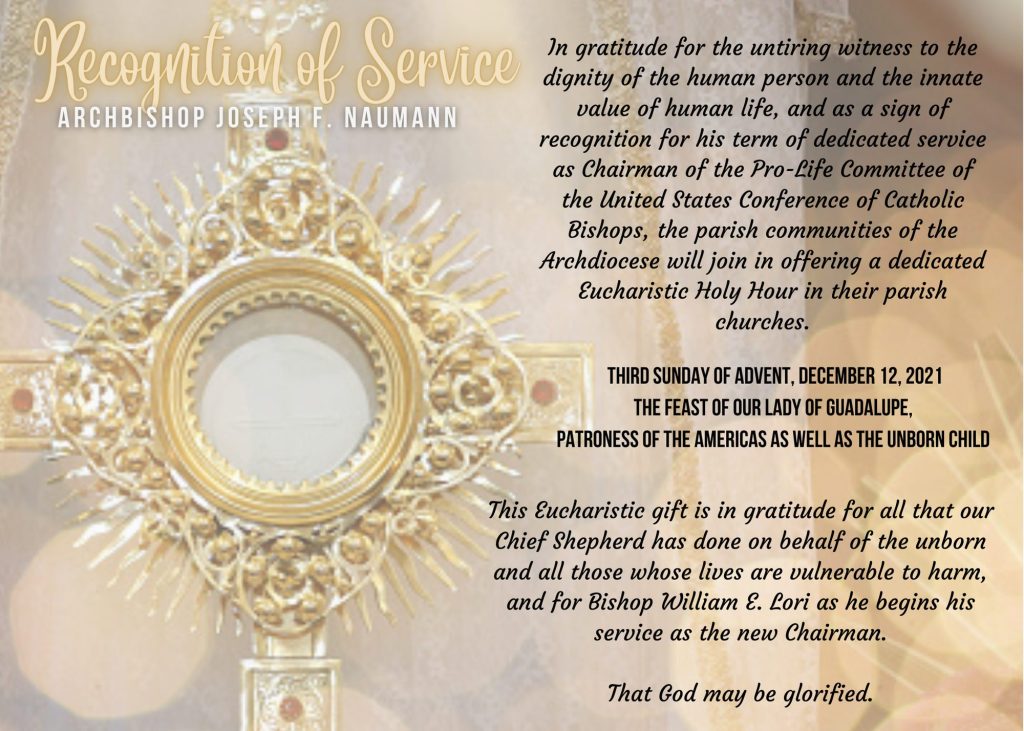 National March for Life Archdiocesan Trip Registration

For more information or to register, click HERE
Ignite Youth Rally and Mass for Life – Tuesday January 25th
Click HERE for more information and to register
IGNITE for Life is an opportunity for all of those who know the truth about the sanctity of all human life from the moment of conception to pray and stand in public witness for the defense of unborn children in Kansas and throughout the United States. It takes place every year near January 22nd which is the National Day of Prayer for the Legal Protection of Unborn Children. We are praying this year specifically for the passage of the Value Them Both Kansas Constitutional Amendment on August 2nd, 2022.
---
Value Them Both Amendment
"In their 2019 decision, the Kansas Supreme Court actually stated that all current pro-life legislation in Kansas is now presumed unconstitutional. This opens the door for taxpayer funded abortion, the return of late term abortions, teens receiving abortions without parental knowledge – much less consent and women not receiving information about the physical, emotional and psychological risks from abortion. Fortunately, there is hope. Earlier this year, the Kansas Senate and House of Representatives, by super majorities, approved placing the Value Them Both Amendment on the August 2, 2022 ballot. The passage of the Value Them Both Amendment, next August, will return to the citizens of Kansas the ability to determine abortion public policy through their elected representatives and allow our current laws that limit and regulate the industry to remain in place. Kansas is at a crossroads. With your generous support, we can make Kansas a place of hope where mothers and children are cherished and protected rather than an abortion destination."

~ Archbishop Joseph Naumann
For more information, click HERE
---

Pregnant? Need Help?
How to Reverse the Abortion Pill
Hurting after an abortion?
End of Life Decisions:
End of Life Planning
Mental Health
---
Current Pro-Life Issues
November is "Adoption Awareness Month"
---
Pro-Life Action Alerts
STOP MOST EXTREME ABORTION BILL EVER – "Women's Health Protection Act" (H.R. 3755/S. 1975)
Congress is about to vote on themost radical abortion bill of all time.
The ongoing push to force taxpayer-funded abortion in the budget process is terrible. The so-called "Women's Health Protection Act" is much worse.
In addition to forcing taxpayer dollars to fund abortion, this bill would mean…
Abortion on demand at any stage of pregnancy would be imposed nationwide, even in states that don't want it.
Pro-life laws would be on the chopping block at every level of government (federal, state, and local). This includes laws on parental notification for minor girls, informed consent, and health or safety protections for abortion facilities.
Health care professionals like doctors and nurses would likely be forced to perform, assist in, and/or refer for abortion against their deeply-held beliefs.
Employers and insurers would be forced to cover or pay for abortion.
We need to tell the House of Representatives that this horrible bill must never be enacted.
Please – can you spare just a moment to email Congress now?
STOPPING TAXPAYER-FUNDED ABORTION
Congress is trying to force Americans to pay for abortion.

The Hyde Amendment and similar laws have protected taxpayers from funding elective abortion for 45 years. Now, powerful members of Congress want to take away these laws that both Democrats and Republicans have supported for nearly half a century. Billions of taxpayer dollars could be used to pay for abortion.
It is critically important for Catholics to send a strong message before Congress moves forward to impose taxpayer-funded abortion.
Click HERE for tools that can be used within your networks, to raise their awareness and urge Catholics to sign the petition.
STOP INFANTICIDE
The Born-Alive Abortion Survivors Protection Act (H.R. 619) has again been introduced in Congress to protect babies from infanticide.
But efforts to bring the bill to a vote in the House are being blocked. Your action is needed to urge your Representative to sign a discharge petition that would allow this vote to occur.
Some states have passed laws to expand abortion and to repeal laws providing specific protections for babies born alive after surviving an attempted abortion. The Born-Alive Act would provide these specific protections nationwide to help prevent newborns from being killed or left alone to die.
We must continue to push Congress to pass the Born-Alive Act, so babies born alive following an abortion attempt are treated the same as any other newborn baby. PLEASE ACT TODAY!!!
Click here for more information
THE EQUALITY ACT
Everyone deserves to be treated with respect and dignity. The Equality Act, which is being voted on in the U.S. Senate soon, in many ways does the opposite and needs to be opposed. Instead of respecting differences in beliefs about marriage and sexuality, the Equality Act would discriminate against people of faith. The Equality Act would: punish faith-based organizations, such as charities and schools who serve everyone in their communities, simply because of their beliefs; force girls and women to compete against boys and men for limited opportunities in sports, and to share locker rooms and shower spaces with biological males who identify as women; risk mandating taxpayers to fund abortions; force people in everyday life, and especially health care workers, to support gender transition; and expand what the government considers a "public" place, forcing even some parish halls to host functions that conflict with Catholic beliefs.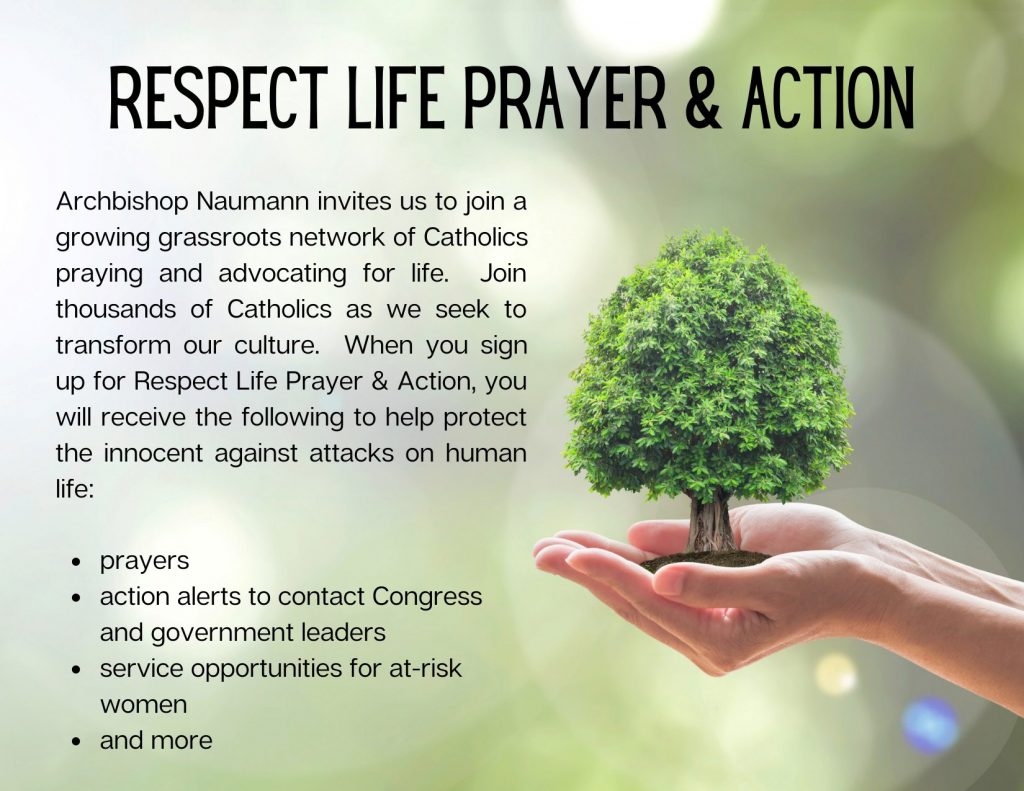 To subscribe to Respect Life Prayer & Action, click here.
---
Ongoing Pro-Life Events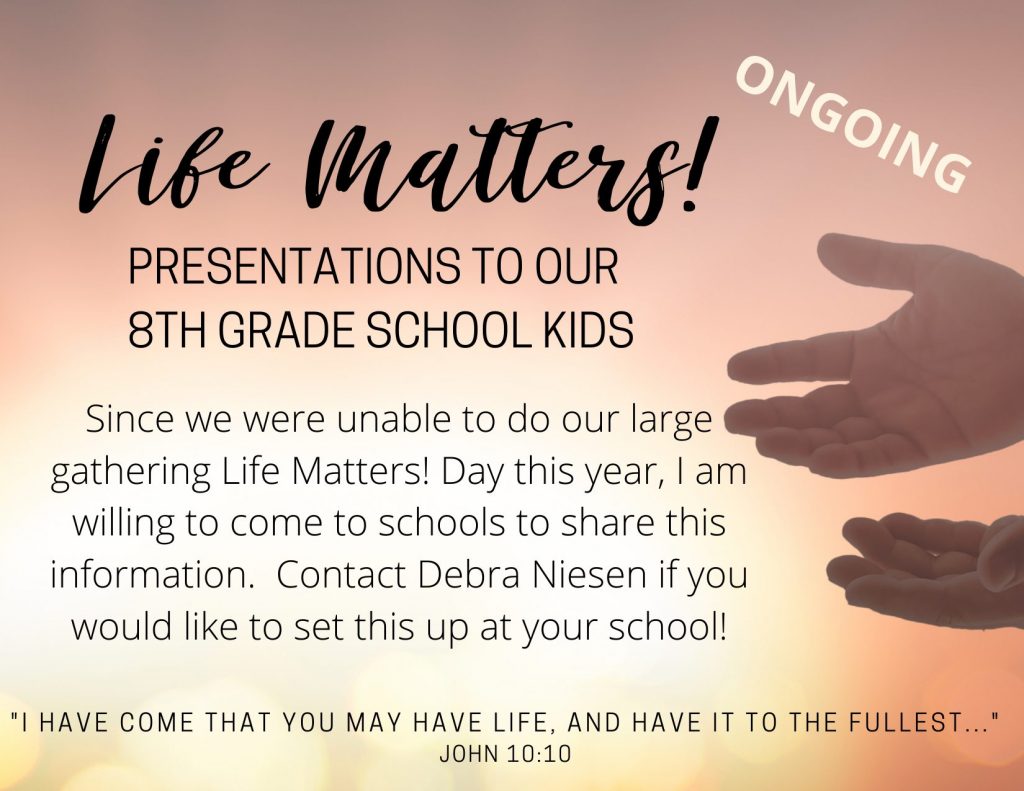 Debra Niesen dniesen@archkck.org
---