Young Adult Communities & Partnerships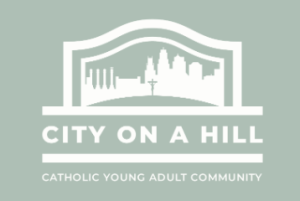 City on a Hill
A Catholic Young Adult Community in Kansas City
Mission: to be the community that inspires and forms the young adult generation to be saints!
In the Gospel, Jesus builds relationships by showing up & encountering others. If you are longing for community, attend an event or come to a small get-together this week!
Offering: Large Events / Weekly Small Groups / Small Get-Togethers / Sports Leagues
KC Young Catholic Professionals 
Nation's Largest Young Professional Catholic Network
Mission: to challenge, train and inspire young adults working in various professions to Work in Witness for Christ. YCP brings together young adults and seasoned business professionals in a variety of programs to foster Catholic identity, encourage community and inspire action.


Community of the Lamb – Young Adults
www.communityofthelamb.org/young-adults/
At any time you wish throughout the year, for a weekend or some days during the week, you can come and spend time with God in prayer and fraternal life, while experiencing our life.
Jesus said to them, "Come and see." Jn 1:39
St. Paul's Outreach Young Adults – Mission KC
A community of Catholic young adults that exists to make known the name of Jesus and to build His Kingdom in Kansas City and to the ends of the earth.  + Engage / Equip / Empower
Mission: facing a culture that has traded the depth and everlasting beauty of Truth for "things that pass away", we believe that the necessary response is for us to journey even deeper into the Heart of God.