The Pro-Life Office of the Archdiocese
of Kansas City in Kansas
October is Respect Life Month!
---
As you know, October is Respect Life month.
We would like you to listen/watch this message from Archbishop Naumann.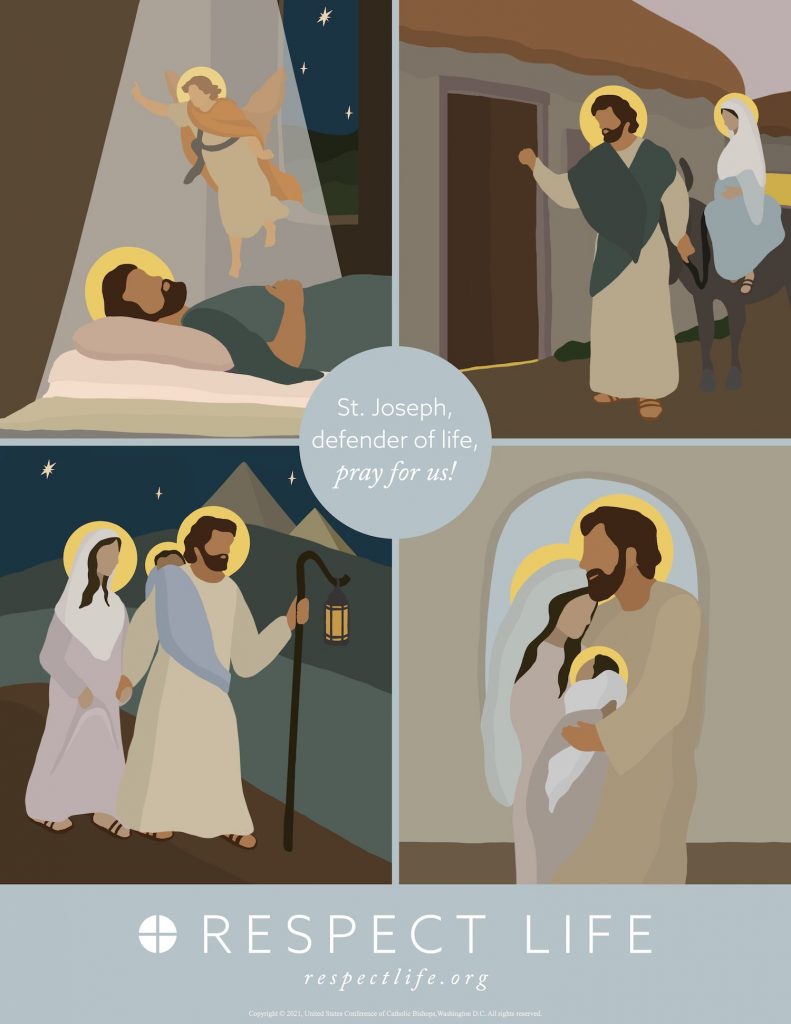 ---
Events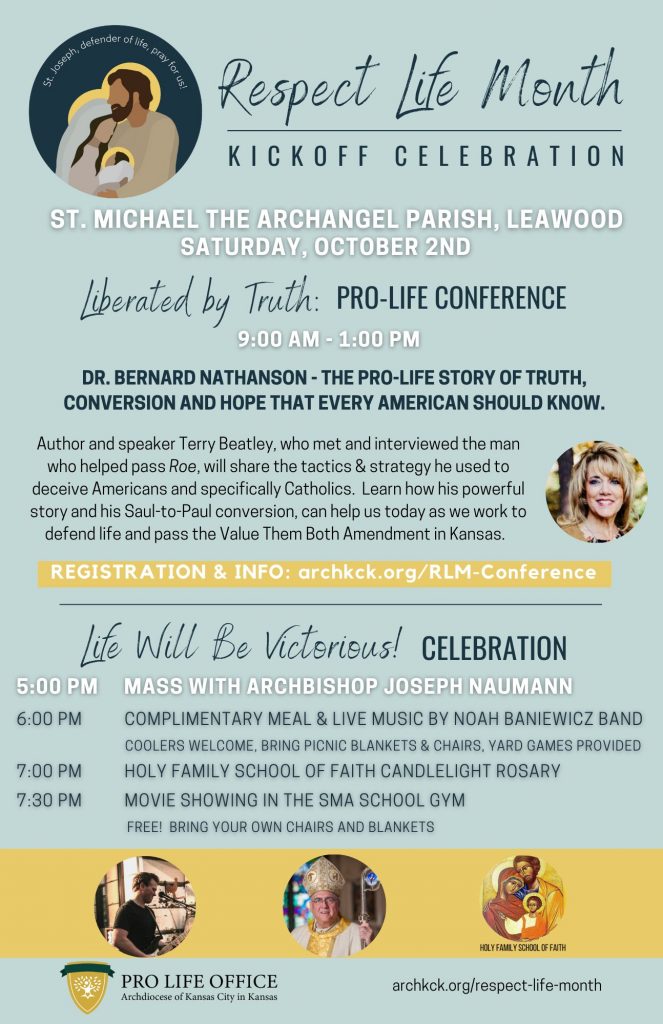 ---
Respect Life Month Conference: Liberated by Truth Video Recordings
Author and speaker, Terry Beatley, who met and interviewed the man who helped pass Roe, shares the tactics and strategy he used deceive Americans and specifically Catholics. Learn how his powerful story and Saul-to-Paul conversion, can help us today as we work to defend life and pass the Value Them Both Amendment in Kansas.
---
Respect Life Month Parish Toolkits
**Parishes! Click on the following links for toolkits**
Respect Life Sunday Mass with Archbishop Naumann