Archbishop of Kansas City in Kansas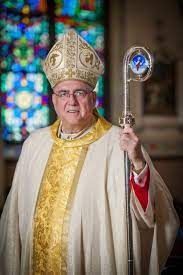 The Most Reverend Joseph F. Naumann was installed as the 4th Archbishop and the 11th Bishop of the Archdiocese of Kansas City in Kansas on January 15, 2005.
His chosen episcopal motto is, "Vitae Victoria Erit" (Life will be Victorious).  Archbishop Naumann has championed the cause for the right to life throughout his ministry. He seeks to lead his flock in upholding and promoting the immense dignity of every human person from conception to natural death.
Through education and evangelization, Archbishop Naumann seeks to facilitate opportunities for encounters with the person of Jesus Christ, winning disciples that will live the Joy of the Gospel and lead others to Christ by the fruit of their lives.
Archbishop Naumann was born on June 4, 1949, in St. Louis, Missouri. He was ordained to the priesthood on May 24, 1975, and Auxiliary Bishop of St. Louis/Titular Bishop of Caput Cilla on September 3, 1997. He was appointed as Coadjutor Archbishop of Kansas City in Kansas on January 7, 2004, and assumed responsibilities as Archbishop on January 15, 2005.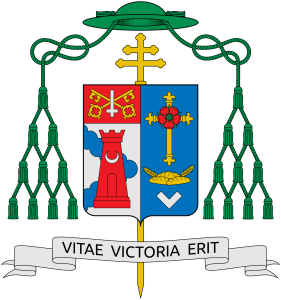 March
For Catechumens preparing for baptism and for non-Catholic Christians preparing for reception into full communion with the Catholic Church, that Lent will be a time of grace and spiritual growth.
For non-practicing Catholics, that Lent will be a time to be re-awakened to the beauty and joy of our Catholic Faith.
April
For the Lord's blessing on the national pastoral initiative for the renewal of Eucharistic devotion and amazement, that many in the church will deepen their faith in the real presence of Jesus in the Eucharist.
For young people being confirmed this Spring, that they will welcome the Holy Spirit and its gifts empowering them to be missionary disciples.
That many young people will accept our Lord's call to follow Christ, as religious sisters, brothers and priests.