Ignite Pro-Life Event – part of the Kansas Mass, March & Rally for Life
Contact the Pro-Life Office at prolife@archkck.org with any questions or concerns!
IGNITE Livestream link: www.livestream.com/ArchKCK/Ignite2021
or Just join us for the Kansas Mass for Life, starting at 10:30 a.m. at: www.livestream.com/ArchKCK/KSMassforLife
Event Details:
The annual IGNITE Pro-Life Event is part of the National Day of Prayer for the Legal Protection of Unborn Children and the Kansas Mass, March & Rally for Life!
IGNITE will kick off with Praise & Worship music from All Things I Am, followed by inspiring and educational messages from Debra Niesen, Lead Consultant Pro-Life Ministries of the Archdiocese of Kansas City in Kansas, and our keynote speaker, Shawn Carney, President & CEO of 40 Days for Life. Shawn and his wife were featured in the 2019 movie, Unplanned.
Then celebrate Mass with the Bishops of Kansas join the Kansas Bishops — Archbishop Joseph Naumann of the Archdiocese of Kansas City in Kansas, Bishop John Brungardt of the Diocese of Dodge City, Bishop Carl Kemme of the Diocese of Wichita, and Bishop Gerald Vincke of the Diocese of Salina — to celebrate the Mass along with and several Kansas priests.
Finally, all are invited to march in-person to the state capitol, to join the Kansans for Life Rally.
Due to covid restrictions, in-person attendance at the Topeka Performing Arts Center will be by invitation only.  At this time, representatives from all the dioceses and Archdiocesan high schools and college campus centers make up the invitation list.
All of our school communities are invited to join IGNITE via Live Stream at www.livestream.com/ArchKCK/Ignite2021.
The March has been cancelled for this year. Please watch our livestream events.
Because weather and covid may affect our plans, please visit www.archkck.org/prolife for regularly updated details. 
Thank you for joining Kansans from across the state in prayer for the legal protection of the unborn and the passage of the Value Them Both Kansas Constitutional Amendment that protects women and their unborn children!
Shawn Carney Bio: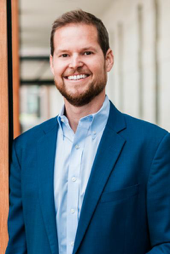 Shawn began in the pro-life movement in college as a volunteer and after college was asked to be the Executive Director of the organization he volunteered for, the Coalition for Life which is made up of over 60 churches.
Shawn's passion for local pro-life ministry developed when he orchestrated the purchase and remodeling of a new office next door to the Planned Parenthood abortion facility to offer free pregnancy tests, free ultrasounds, and loving support to women.
In 2004, Shawn helped to lead the first-ever 40 Days for Life campaign in College Station, Texas. This breakthrough initiative – made up of 40 days of prayer and fasting for an end to abortion, the round-the-clock peaceful vigil outside a local abortion center, and grassroots door-to-door outreach – dropped local abortion numbers by 28%.
Beginning in 2007, Shawn helped to expand 40 Days for Life as a national and then international movement. Today, 40 Days for Life has been done in 856 cities in all 50 states and 61 countries. His efforts have helped mobilize more than 1,000,000 pro-life volunteers over the last 13 years.
40 Days for Life has confirmed reports of nearly 17,000 mothers choosing life and 196 abortion center workers who have has conversions and left their jobs, including former Planned Parenthood director, Abby Johnson who walked into Shawn's office just next door to her abortion facility. Shawn and his wife are portrayed in the 2019 film, Unplanned, which tells the beautiful story of Abby Johnson's conversion.
Shawn is a regular media spokesperson and his work has been featured on hundreds of media outlets including Fox News, The New York Times, The Laura Ingraham Show, The Drudge Report, The Guardian, and USA Today, and the National Catholic Register. Shawn has also produced and hosted award-winning pro-life documentaries that have aired in 128 million homes via the Eternal Word Television Network (EWTN).
As an activist who is also an author, Shawn writes prolifically. He is the co-author of the Amazon Top Rated Christian book, 40 Days for Life, and the host of the popular pro-life podcast, 40 Days for Life. Shawn's book, The Beginning of the End of Abortion, became a national best-seller. Shawn just released his newest book, To the Heart of the Matter: The 40 Day Companion to Live a Culture of Life. His passion for helping women and the unborn is contagious. Shawn lives in Texas with his wife and eight children.
Lunch Options:
There will be a 15-20 break between Mass and the start of the march to the Capitol. Unfortunately, no food is allowed inside the Topeka Performing Arts Center per our contract. Thank you for your understanding and cooperation. We realize that some will need to eat something if planning to march to the Capitol and take part in the Kansans for Life Rally or a Capitol tour. Here are some options to consider:
Encourage your students to eat a hearty breakfast before coming to IGNITE or provide a snack on their drive to the event.
Have your students pack a snack or sandwich in their coat pocket to eat during the march to the capitol.
Use the 20 minute break after Mass to eat a sandwich in your bus/cars or outside the TPAC before the March.
Mater Dei-Assumption Church (across from south steps of capitol) will also offer sack lunches for a freewill donation. Please contact Jeanne Gawdun at jeanne@kfl.org for details and reservations.
Parking
TPAC-parking-map

Map