Ignite for Life: Kansas Youth Rally, Mass and March for Life

JANUARY 24, 2023 AT THE TOPEKA PERFORMING ARTS CENTER IN TOPEKA, KS
---
IGNITE for Life! rally will kick off with live Praise & Worship music followed by inspiring messages from pro-life speakers including keynote, Lila Rose, founder of Live Action. The Bishops of Kansas will celebrate the Holy Sacrifice of the Mass, and after, all are invited to march to the capitol to join the Kansans for Life Rally to the capitol.
Holy Spirit, ignite our hearts to defend LIFE!
All events are free. Registration requested for the IGNITE rally
---
Event Details:
What Is IGNITE for Life? IGNITE for Life is an opportunity for all of those who believe in the sanctity of life from the moment of conception to come together to pray and stand in public witness for the defense of unborn children in Kansas and throughout the United States. The IGNITE for Life event takes place every year near January 22nd which is the National Day of Prayer for the Legal Protection of Unborn Children.
IGNITE will kick off with Praise & Worship music from the band All Things I Am, followed by dynamic messages from pro-life speakers. We will then celebrate the Holy Sacrifice of the Mass with the Bishops of Kansas along with many Kansas priests. Finally, all are invited to march to the state capitol to join the Kansans for Life Rally. Stay tuned for a potential opportunity to join in Eucharistic Adoration at a nearby Catholic Church.
Contact the Pro-Life Office at prolife@archkck.org with any questions!
---
Keynote Speaker: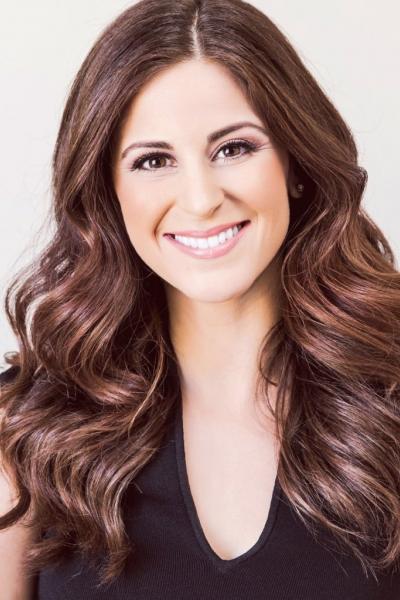 Lila Rose is a writer, speaker and activist. Lila founded and serves as president of Live Action, a human rights nonprofit with the largest digital footprint for the global pro-life movement.
Lila's investigative reporting on the abortion industry has been featured in most major news outlets, including the Los Angeles Times, the Washington Post, the Atlantic, CBS and ABC Nightline. Her media appearances include Fox News' Hannity and Tucker Carlson Tonight, as well as CNN, BBC, and many other national television and radio programs. Lila has written for the Hill, Politico, USA Today, and First Things, among others.
Lila speaks internationally on family and cultural issues, and has addressed members of the European Parliament and spoken at the United Nation's Commission on the Status of Women. She has been named among National Journal's "25 Most Influential Washington Women Under 35," and Christianity Today's "33 under Thirty-Three."
Lila is the author of 'Fighting for Life: Becoming a Force for Change in a Wounded World." She is the host of "The Lila Rose Show," a podcast that tackles relationships, faith, culture, and politics.
A native of the San Francisco Bay Area, Lila lives in California with her husband and son.
Find Lila on Twitter at @lilagracerose, Instagram at @lilaroseofficial and Facebook at @lilagracerose.
---
Promotional Graphics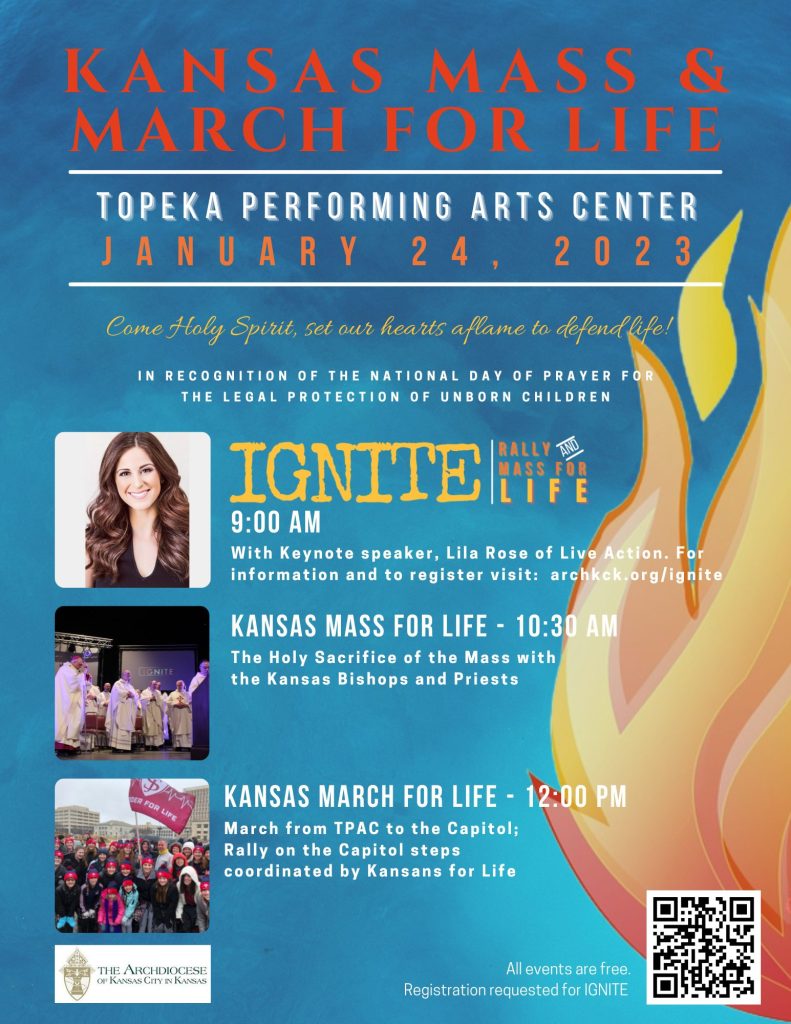 Printable KS Rally, Mass & March Events Flyer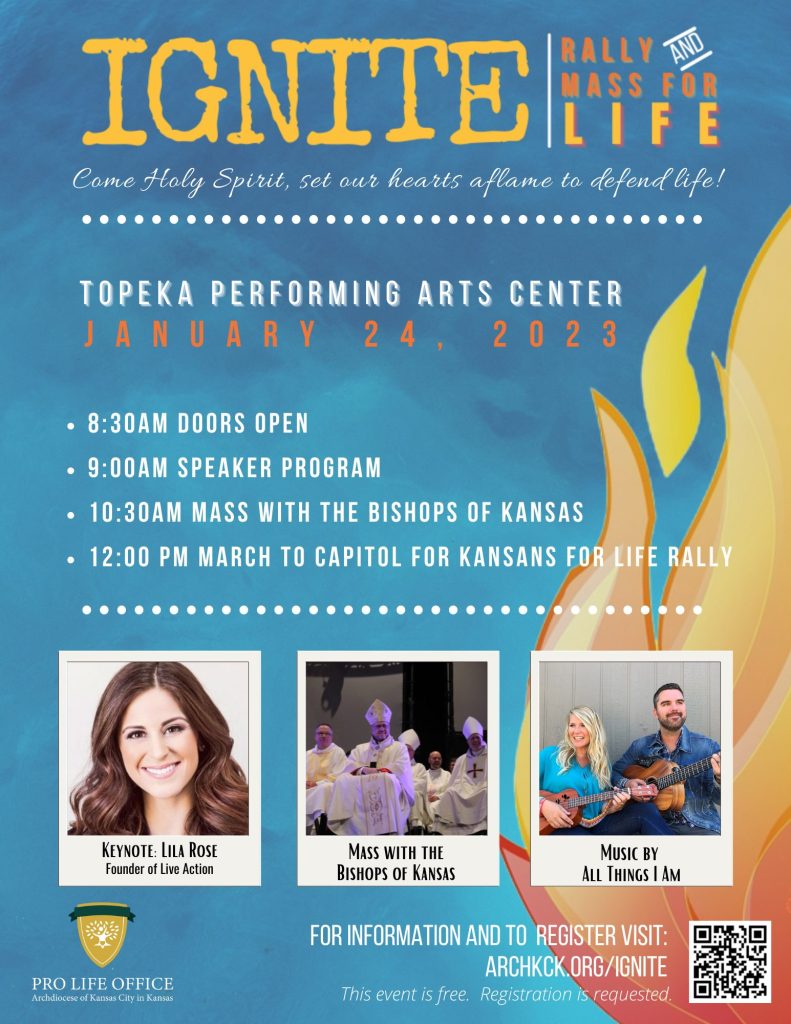 ---
Lunch Options:
Unfortunately, no food is allowed inside the Topeka Performing Arts Center per our contract. Thank you for your understanding and cooperation. We realize that some will need to eat something if planning to march to the Capitol and take part in the Kansans for Life Rally or a Capitol tour.
Sack lunches are available between 11:30 am and 2:30 pm in the north and south wings of the first floor in the Capitol. If you are part of a large group that is interested in these sack lunches, please contact Jeanne Gawdun at jeanne@kfl.org or 785.383.8636. Free will donations can be made to KFL HERE.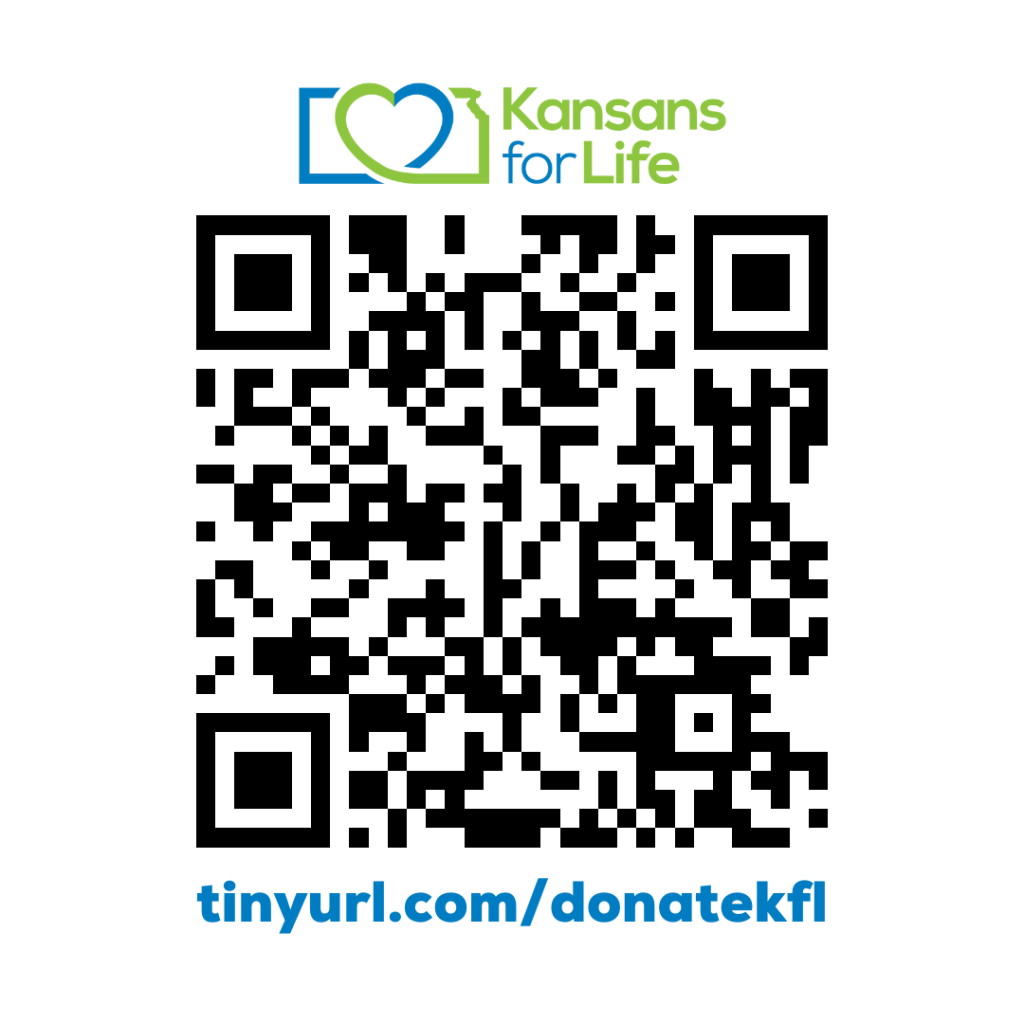 Here are some other options to consider:
Encourage your students to eat a hearty breakfast before coming to IGNITE or provide a snack on their drive to the event.
Have your students pack a snack or sandwich in their coat pocket to eat during the march to the capitol.
Use the 20 minute break after Mass to eat a sandwich in your bus/cars or outside the TPAC before the March.
Please contact Jeanne Gawdun at jeanne@kfl.org for details and/or questions.
---
Parking
TPAC-parking-map

---
Map
Google Maps Link https://g.page/tpactix?share
---
Gallery
IGNITE Rally, Mass and March for Life – 2023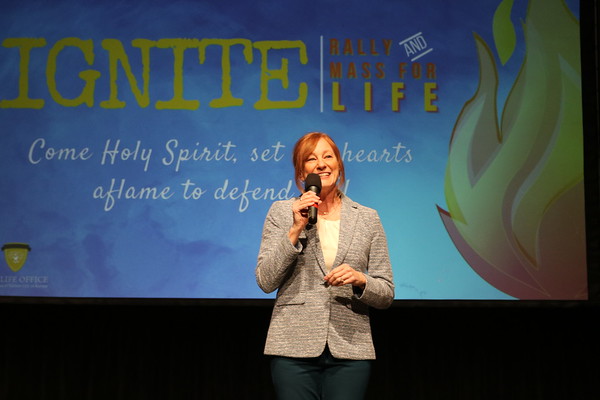 IGNITE Rally, Mass and March for Life – 2022