Special Needs Ministry
MISSION STATEMENT
To serve and support parishes in facilitating opportunities for a relationship with Christ by ensuring the fullest participation possible in the Catholic faith for all parishioners regardless of ability.
— Adopted by the Office of Special Needs Advisory Council July, 2017

Upcoming Events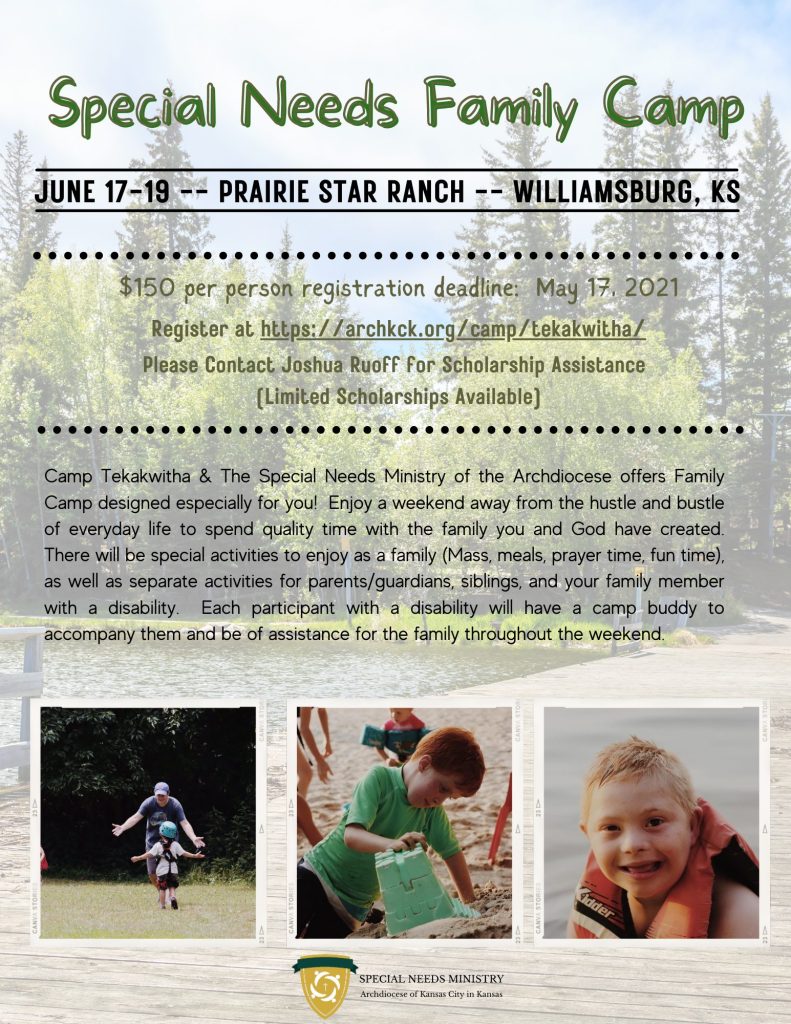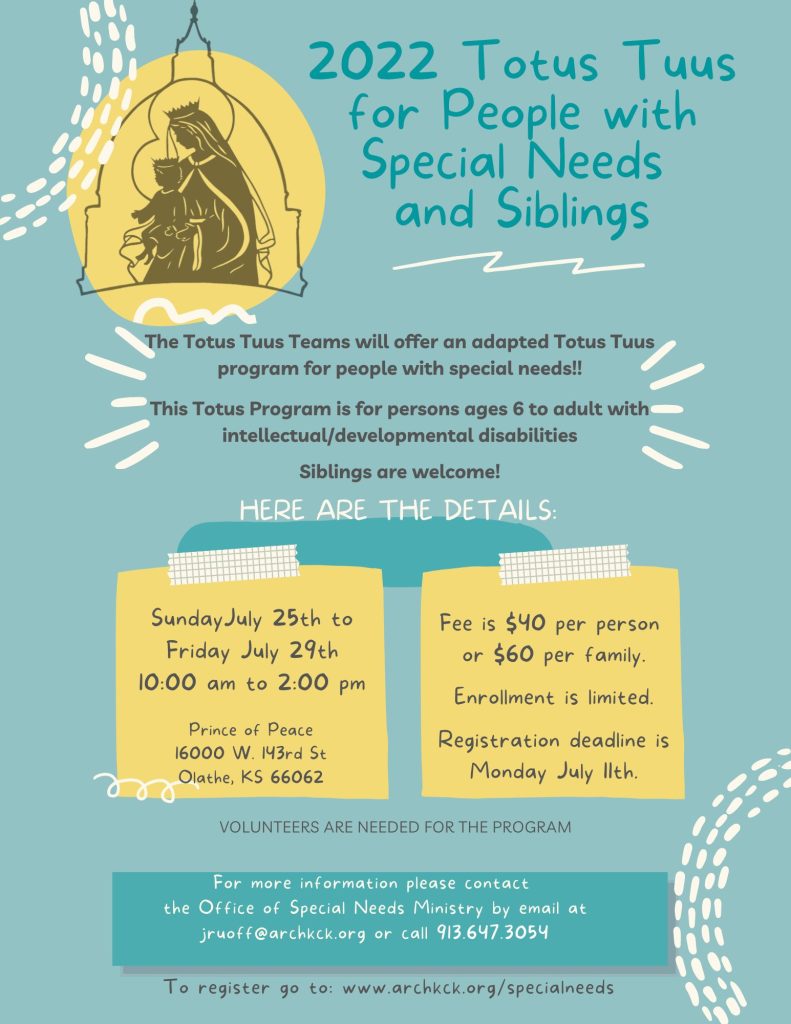 Past Events
---
NCPD Statement on Rights to Treatment
The Ethics and Public Policy Committee of NCPD has prepared this statement and video introduction
to assist anyone faced with a situation where lifesaving medical care is being rationed in ways that
discriminates against persons with disabilities.
Click Here for the full statement and a video explaining

BREATHE — A RESPITE CARE PROGRAM
Bessette Respite Embracing Action Towards Holy Encounters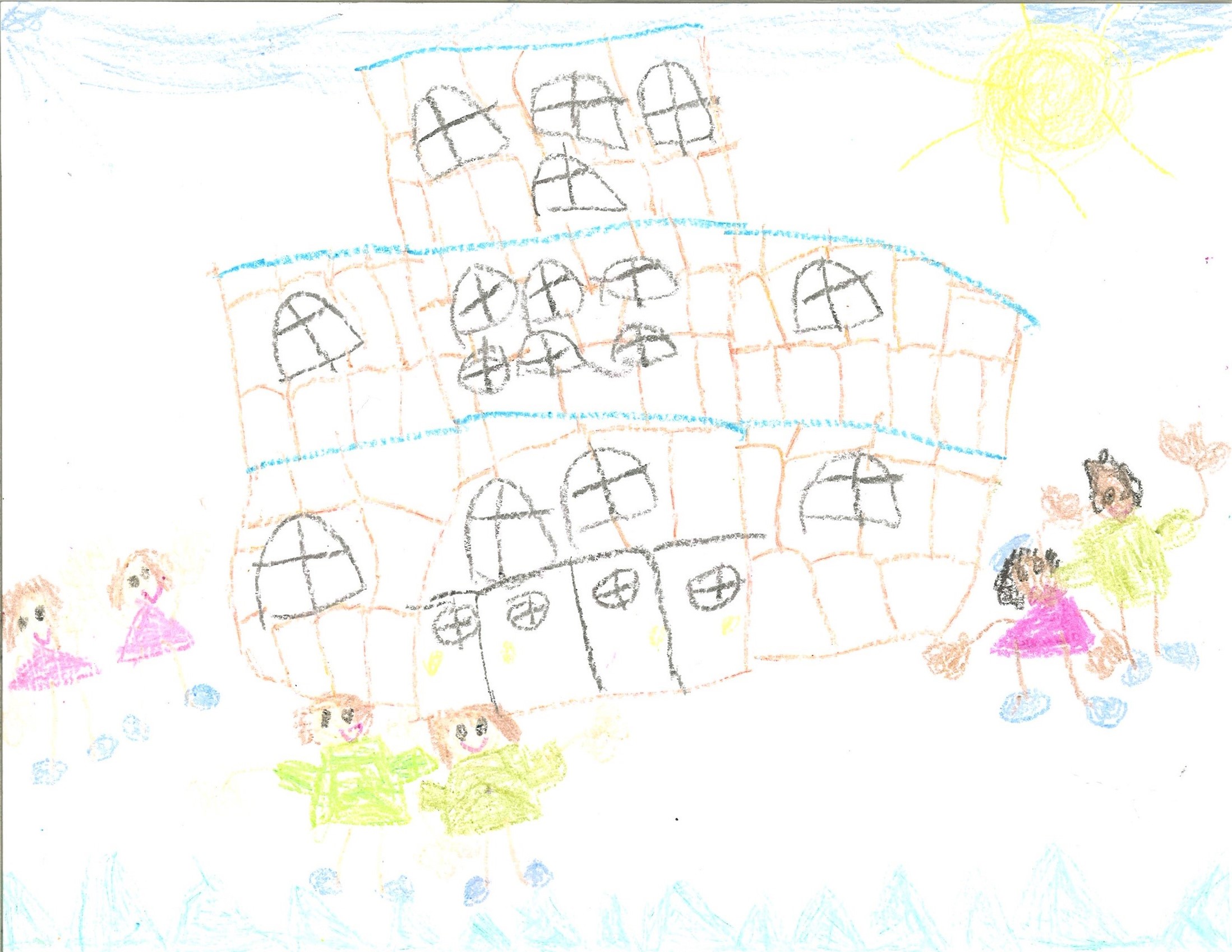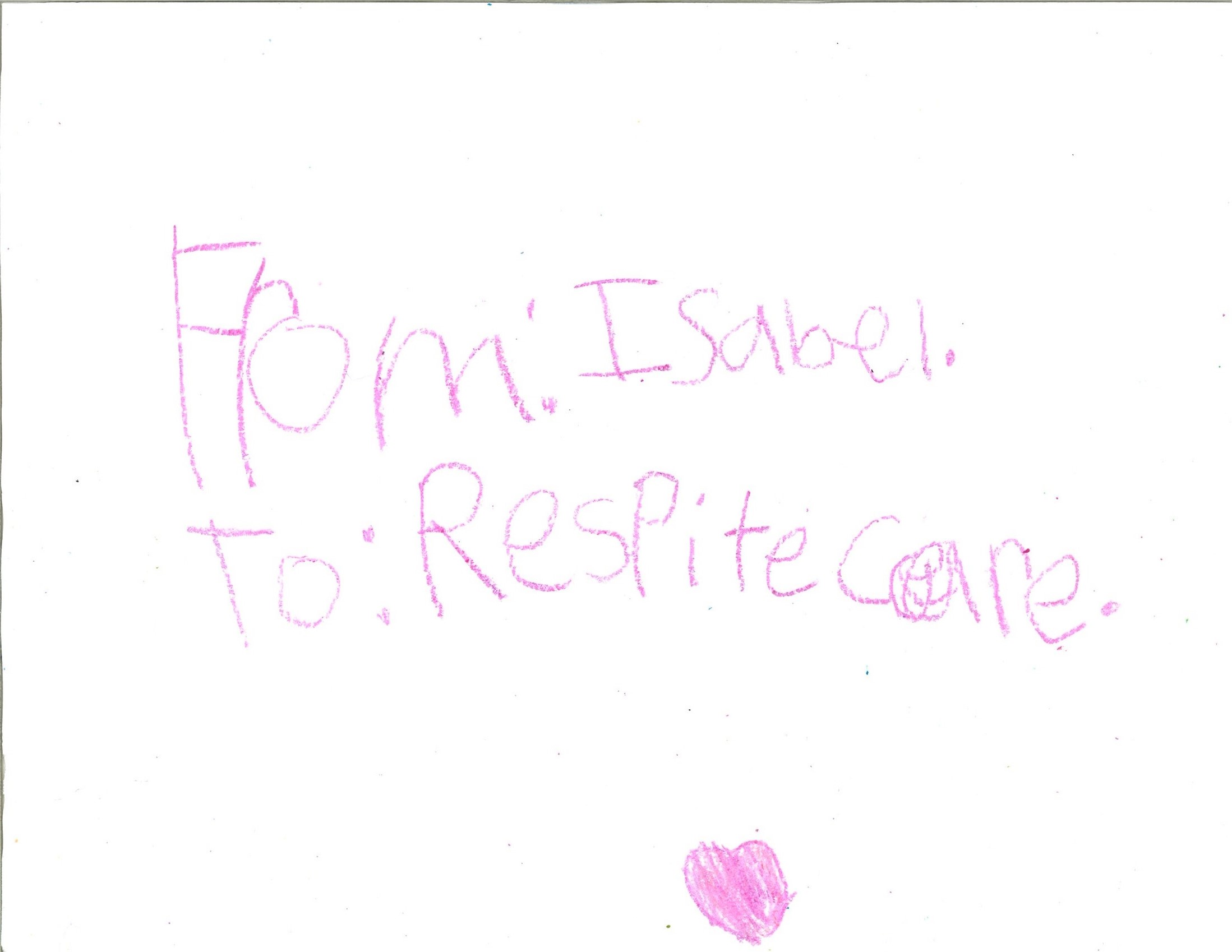 BREATHE — A Respite Care Program began in September 2017 through a generous grant from the Kansas Department of Aging and Disability Services. Seven (7) families registered for the first respite care evening. 68 families are now registered. The grant ended in June of 2020. We now rely on donations to fund the program. We serve an average of 26 families on any one evening with 40 caring and lively volunteers. We would love for you to learn more about BREATHE — A Respite Care Program by clicking on the link below.
For detailed respite care information please click here
Words from our families:
"For Luke, my husband and I, BREATHE is a blessing beyond words. Luke gets excited every time we pull into the parking lot and he rarely gets very excited about group activities. To have once a month where he is taken care of, having fun, and interacting with others and Greg and I don't have to be worried 24/7 is something rare. Greg and I can literally just "breathe" which is something that money can't pay for. It is a Godsend! I know that sounds corny but it is the absolute truth!!!!"
"Thank you for the BREATHE program last Saturday. Frank and I had a great 4 hours together. We went to a nice dinner and walked Oak Park Mall and went in and out of stores looking at things and talking and laughing. We had so much fun. It could not have been possible without the BREATHE program. Thank you so much for all the BREATHE staff does for our families. You are all wonderful." xx Mary Cay Tokic
BREATHE is funded by generous donors. Any person 5 years and older is welcome.
2021 Dates: Due to the COVID-19 Pandemic, the program has been suspended. Once it is safe to offer the service, dates, times and other pertinent information will be published here.
We invite you to complete the registration form for your child now so that we can be ready to serve when the time is right.
Parents/Guardians – Click HERE to complete the registration form.
Click HERE if you are interested in volunteering for the BREATHE Program.
If you are interested in learning more please contact Josh Ruoff to talk about the many ways you can be a part of this wonderful and growing ministry. Call 913.647.3054 or email jruoff@archkck.org.