Due to COVID-19 Restrictions we are unsure on how this will play out this year. We will not be traveling to DC, however will will be doing something local. Please check back soon.
Join us on a pilgrimage for life.
Every January, a caravan of buses filled with youth, travels from Kansas City to Washington D.C., to March for Life. It's a pretty amazing experience, and certainly something you won't forget! Stand-up for a most worthy cause, create new friendships, and see some of the incredible sights that Washington D.C. has to offer.
Who is this trip for?
This trip is high school students, and young people under the age of 21, along with their chaperones. Most of the time, students come as a group from their school or parish. If you are in a rural area, and there isn't a group forming from your school or parish, there is a solution! As long as you have at least one youth and one chaperone, you can join the Rural Youth Group, coordinated by Angie. Just get in touch with her at ruralyouth@archkck.org for more information, on how to make this happen.
If you don't fall into this group, there is a Young Adult Group (21 and older) that will also be making a pilgrimage as well. For more information on the Young Adult MFL Pilgrimage, contact Emily Lopez at elopez@archck.org or 913.647.0323.
MFL 2020 registration is closed.
PLEASE CALL RICK AT 913.647.0351 OR DONNA AT 913.647.0373 IF YOU ARE STILL INTERESTED IN ATTENDING. THERE MAY BE OPTIONS TO FILL CANCELLED SPOTS. REGISTRATION CHECKLIST: PLEASE MAKE SURE YOU HAVE TAKEN ALL STEPS BELOW.
Completed the online registration form
Take a signed copy of the Youth (or Adult) Code of Conduct (accessible through registration, or directly from your Group Coordinator), to your Group Coordinator
Provide a copy of your health insurance card to your Group Coordinator
Pay your $100 non-refundable deposit to secure your spot (this you should also give to your Group Coordinator–please do not send checks to the Archdiocese). The total cost for the 2020 MFL Pilgrimage is $415 per person, which includes transportation, hotel, and event costs. If you want to go, but the cost is a concern, scholarships are available, and you may apply here.
Codes of Conduct: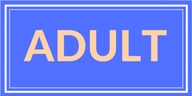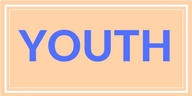 We are excited to be on the journey together with you! Have questions? Contact Rick Cheek at 913.647.0351 / youth2@archkck.org or Donna at 913.647.0373 / youthadmin@archkck.org.