Fun Ways to Pass on the Faith
Passing on faith is a passing on a relationship with Jesus and a Catholic world view. Jesus is really fun and full of warmth. Jesus is very much alive. If not, we as Catholics have a tremendous problem. Jesus needs to be introduced to our children as living, warm and an incredibly personal person. Jesus wants be in our car, home and deeply embedded in our up and down lives. The Father, Son and Holy Spirit, 3 in 1, can bring profound meaning, purpose and fun into our families.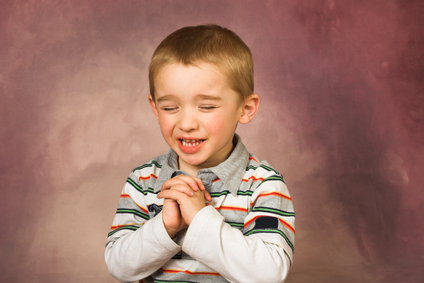 FunDinner, at home or out after Mass
Visit local shrines and holy places as part of family adventures, see links below for ideas in our area
http://www.kansastravel.org/cathedralofheplains.htm
http://www.benedictine.edu/grotto
http://kansastravel.org/stbenedictschurch.htm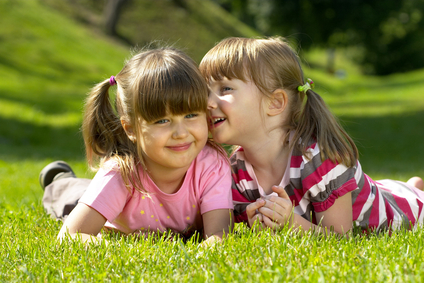 Fresh Pancake and egg breakfast before Mass, respecting your one hour fast
Family meetings, short and age appropriate, where spiritual and family calendars are discussed.
Enroll the 3-12 year olds in Catechesis of the Good Shepard, and ask them about what they are learning
Pray at all meals taking turns leading.
GRACE BEFORE MEALS

Bless us, O Lord and these Your gifts which we are about to receive from Your bounty. Through Christ our Lord. Amen.
GRACE AFTER MEALS

We give you thanks, Almighty God, for all Your benefits, who live and reign, world without end. Amen. May the souls of the faithful departed, through the mercy of God, rest in peace. Amen.
Celebrate name days, feast days, and baptism days. See links below
http://www.catholic.org/saints/sofd.php
Bedtime is so important. Tuck everybody in with prayers.  Read a verse or two.  If story time is part of your ritual, integrate a Bible story from an age appropriate Bible
Consider attending the Easter  Vigil as a family and hitting IHOP for pancake afterward. Prep the kids.  It is long, but rich in meaning.  
Celebrate Saint Nicholas day. Have fun with shoes!
Visit Basilicas and Cathedrals while at tournaments 
Do evening Rosary
Make Mass an important and fun part of your Christmas and  New Years traditions. Pick kid friendly times for Mass when there are options.
If you go to the pool each day, consider reading a Saint Story together each day before swimming or praying for the people that you care about and all of the kids who won't eat today, much less get to go swimming
Use an Advent calendar                                                                 
Retelling the story of the day each child was born
Consider Catholic schools, research them.  If not a fit for your family, create a plan to integrate these objectives into your family formation time.
Respect eachother- don't intentially embarrass your kids in front of their friends, and teach them to be respectful to you especially in public situations
Turn off the radio in the car and listen to each other 
Try to pray evening or night prayer as a family routine (http://divineoffice.org/) Try the audio section, it's FREE!
Create a Family Motto and review it annually
Have a Family Retreat
Check out Family Camp http://www.archkck.org/ranch
Consider meeting with a spiritual director/mentor
Check out Spiritual Mentorship through the Aposltes of the Interior Life

We would love to hear your ideas! Please send any ideas to: youthadmin@archkck.org.