BY SAM MEIER
– posted 3/20/14
I recently heard a difficult story from a Catholic man whose child had been exposed to pornography when he was only eight years old. Over the years of working as a counselor, I have heard stories from people who discovered pornography at a relative's house or in a back alley when they were young, but this story was quite different.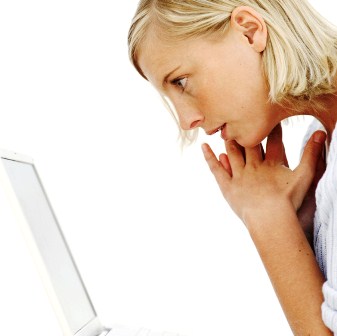 It turned out that a 3rd grade child from a local Catholic family was teaching other young children how to find pornography on an iPad and how to erase the internet history. Fortunately a parent found out what had happened – sadly, after discovering a hard-core pornographic video on an iPod of one of the young children who had been exposed.
The good news is that the parent called the other parents of the children who had been exposed to tell them what had happened. The pastor of the parish that these families are members of heard what had happened and courageously took action to protect the children and families in his parish from pornography. He brought in multiple internet safety trainings at his parish and school, and hundreds of parents in this parish were given practical information and resources to protect their children from pornography.
One of the parents whose child was exposed bravely shared this difficult story during a presentation on internet safety for Archbishop Naumann and over 20 of our head priests. A brave man named Terry Sexton also spoke about his passion to protect families and a large presentation that he recently gave about pornography and internet safety during Mass. A Catholic vice-president from CovenantEyes.com named Ryan Foley spoke about Covenant Eyes accountability and filtering software that is helping to protect hundreds of thousands of children and families from internet pornography. Afterwards one of our priests told me this was the best presentation he had ever seen for our head priests, and I am grateful that we have so many great priests who deeply care about protecting our children and families.
Personally, it was difficult to hear the father tell his story and to see the pain and sorrow in his eyes. As I listened to the story, I thought about my own kids, and how sad I would feel if they were exposed to pornography at such a young age. Sadly, there are an increasing amount of young children from our good Catholic homes who are being exposed to internet pornography. According to Psychologies Magazine (Aug. 2010), a recent survey of 14-16 year old students indicated that nearly one third of them had viewed pornography when they were 10 years old or younger.
Some parents may think that pornography is not that big of a deal, and pretty harmless for their kids, but according to research in the Journal of Adolescent Health, using pornography leads to: beliefs that superior sexual pleasure is attainable without affection towards partners, beliefs that promiscuity is the natural state, and cynical attitudes about love.
There are countless hard-core pornographic videos and images that are available online for free, and sadly I have heard multiple Catholic leaders estimate that only 5-10% of Catholic parents are effectively protecting their children from internet pornography. A brave man named Mark Schneider heard about the 3rd grade child who was exposed and recently told Church leaders that we need to act now to protect our families, and we can't put this off and wait until our 2nd graders and kindergarteners are viewing pornography before we step up take action!
I strongly encourage all Catholic parents and grandparents to protect their children and families from pornography! As a man who understands first-hand how much pornography can affect people's lives and relationships, I challenge all fathers and mothers to step up and protect their kids! A 1-page handout called 7 Steps to Protect Your Family from Pornography was sent to all Catholic parishes in NE Kansas, and I encourage all parents to be familiar with this resource and pass it on to other parents. Many priests and deacons have included this handout in the bulletins and multiple priests and deacons have spoken about pornography and internet safety from the pulpit in an age-appropriate way.
Parents, let's not be afraid to speak up in our parishes and schools about internet safety. There are many resources and links for protecting families on our website – www.MyHouseKC.com. All of us want our kids to have thriving lives and strong marriages! Seriously let's all pray for our children, and do whatever it takes to protect our children, families, schools and parishes from pornography! Let's also pray for the healing of the young Catholic children in our area who were recently exposed to pornography and for their parents and families.