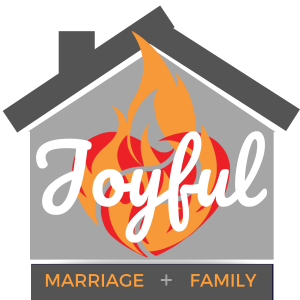 A joyful marriage isn't about you!
Okay, it is… but it's not just about you. Even though the state of your marriage has more to do with your overall happiness than almost any other factor, most couples find it difficult to make time to go deeper with one another. We think we're "good enough," or we think we'll do something "when things slow down," or we are afraid that others will think we are having troubles.
But your marriage is a sacrament, meant to spread the love of Christ to your family and friends. Time spent growing in love with your spouse is not selfish or frivolous… it's important to the Church!