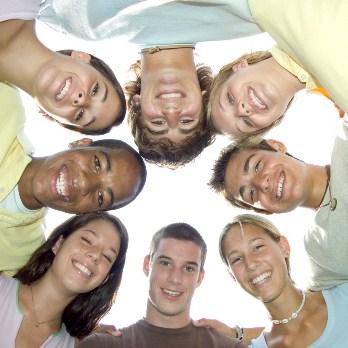 Theology of the Body for Teens High School Edition presents the two hottest topics on the planet – God and sex – and "marries" them through Pope John Paul II's compelling vision for love and life. Using a great mix of stories, real-life examples, activities, prayers, and references to the culture that teens understand, Theology of the Body for Teens answers the questions teens have about their own bodies, issues on sexual morality, and how they were uniquely created for greatness. Theology of the Body for Teens is being used in all of our Catholic high schools and many of the Catholic parishes in NE Kansas.
My Catholic Faith Delivered provides Theology of the Body for Teens in an engaging online format. The online version provides blogging, journaling capabilities and moments for reflection that will attract the interest of today's teens who are comfortable in an online learning environment.
Theology of the Body for Teens Middle School Edition gives sixth through eighth graders the answers to their tough questions concerning their bodies, their sexuality, and their future. The program has been designed specifically as a catechetical program to fit into Catholic schools, youth ministry, CCD, and homeschooling settings.