You are encouraged to contact the various community's vocation director for information, a visit, or spiritual direction as you discern your vocation. Please take a few minutes to view the profiles of some consecrated religious, read their story, and see what their day is like.
Men Religious
St. Benedict's Abbey – Benedictine Monks
The journey of a Benedictine monk is one of commitment to a life of joy in prayer and work within a community of Catholic men under the Rule of St. Benedict. It is within the monastery that the monk understands his life's purpose of seeking God. He walks with his brother monks in obedience to their spiritual father, the abbot, always preferring "nothing whatever to Christ."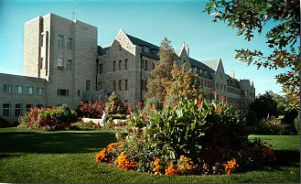 As sons of Saint Benedict, we seek holiness as we strive to live the virtues through our monastic vows of Stability, Obedience and Conversion. At the heart of our lives is a commitment to pray the Divine Office together and share in common work. Through this healthy balance our prayer is offered for the sanctity of the Church and that of our community, while our labor is for the common good of all, valued itself as an offering of prayer.
By common work in education, craftsmanship, pastoral care and formation, we cooperate in God's plan to make all things new. In particular the monks of St. Benedict's Abbey provide service in our schools of Benedictine College and Maur Hill – Mount Academy, in parishes in the Archdiocese of Kansas City in Kansas, as chaplains to religious sisters, and as missionaries in our monastery in Brazil. Whether in prayer or in work the monk of St. Benedict's Abbey is called to offer all glory to God.
Take a look at a Typical Day
Other Men's Orders in the Archdiocese
Capuchin Franciscan Friars
St. Conrad Friary
745 Tennessee St., Lawrence, KS 66044
Phone: 785-760-5035
Email: Fr. Curtis Carlson at friarcac@yahoo.com
Website: www.midamcaps.org
Carmelites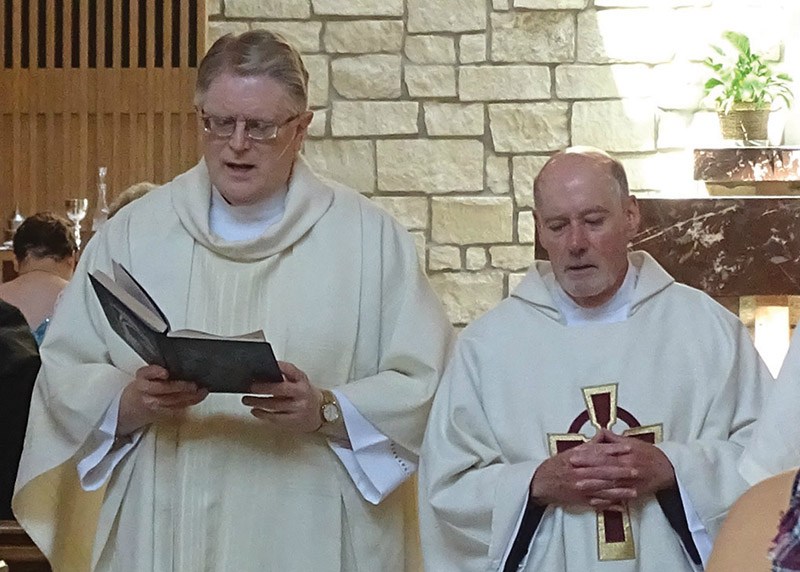 Leavenworth and Scipio
Fr. Paul Henson, Vocation Director 520-325-1537
phenson@carmelite.net
The Carmelites have been a part of the Archdiocese of Kansas City in Kansas since 1864 when two Carmelite friars arrived from Straubing, Bavaria, and asked permission of Bishop John Baptiste Miege to settle there. With the bishop's approval, the first foundation of the Carmelite Order in the United States was established in Leavenworth.
Women Religious
Sisters of Charity of Leavenworth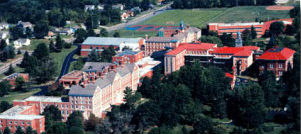 The charism of the Sisters of Charity of Leavenworth comes to us from St. Vincent de Paul and St. Louise de Marillac. One of Vincent's gifts to the Church was the care of the poor, especially widows and orphans. He also had the ability to be a bridge-builder between the rich and the poor, thereby empowering more people to be involved in ministry and living out the gospel.
Today our community carries on this same Vincentian charism "that of offering to our neighbor, especially the poor, every loving service in our power." SCL Constitution We live this mission out in a variety of ways: through our sponsored ministries which include Cristo Rey Kansas City High School; the University of Saint Mary in Leavenworth; Mount Saint Vincent Home in Denver; and our SCL Health System. We also live out our Vincentian mission in our individual ministries in parishes, schools, and social agencies.
Benedictine Sisters – Mount St. Scholastica
The Benedictine Sisters of Mount St. Scholastica are women rooted in the Benedictine charism who seek God and share our living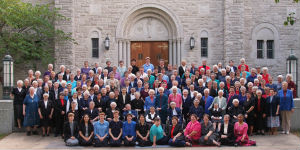 tradition. We are a community of 160 women called by our monastic profession to a balanced life of community, prayer, and ministry. Our ministry flows out of monastic living and focuses on empowering women. Our hunger and thirst for justice and peace focuses on works of charity as we respond to the root causes of injustice.
Sister Servants of Mary
We are a Religious Congregation, the Servants of Mary, Ministers to the Sick, consecrated and called by God to dedicate our entire lives to Him in the service of others. We want to make a difference in the world by our love and compassionate caring for the sick and suffering according to the values and life style of Christ, living the motto of our Congregation: "I was sick and you visited me" (Mt. 25:36)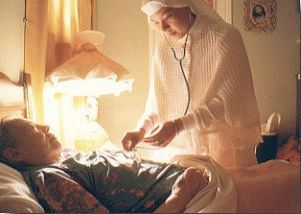 We go out to the abandoned, sick and dying, discovering the face of Christ in all we serve with the sole desire of alleviating the suffering of others for the love of God. Our mission is to care for the physical and spiritual needs of the sick, preferably in their own home environments, free of charge. This we believe is the uniqueness of our mission and calling.
The Poor of Jesus Christ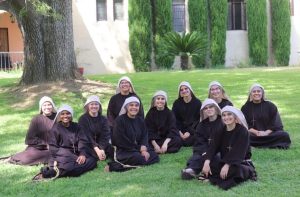 "To seek Jesus completely and to belong completely to Jesus."
Our Community, Poor of Jesus Christ, impelled by the Holy Spirit to preserve and fulfill the words of Jesus, go out to the poor wherever they may be. "For I was hungry and you gave me to eat. Thirsty and you gave me drink, homeless and you gave me shelter". (Mt 25,35).
In our street ministries, we go to the streets, under bridges, parks, and anywhere that we have the opportunity to talk, pray, and also spend time in a more concrete form, by cutting hair, trimming beards, and giving first-aid… We also shelter our homeless brothers and sisters in our mission houses that we call "House of passage", where they are sheltered with the dignity of children of God.
When a person answers a call to religious life, a loving relationship with God is encouraged and assisted by the prayer life of the community, we are called to live our lives as a "continuous act of prayer and praise".
We are called to be what Jesus was, act as He acted, and speak as He spoke. We will never have something of our own to transmit to others. All is His. "Not to us, Lord, not to us, but to your name all the glory" (Ps 115: 1).
We are attracted by Jesus who, stripping himself totally of his divine condition, became a poor and humble servant; an unreserved gift and sacrifice for all mankind (2 Phil 1-14). We want the Word-made man poor in Bethlehem, anonymous in Nazareth, pilgrim on the roads, abandoned on Golgotha, raised by the Father and glorified with Him; We want Jesus announcing that the Kingdom has arrived and is among us, but also withdrawing in silence to pray and to intercede for men with the Father; Jesus who has life in abundance to give, but who also offers the narrow path of the Cross.