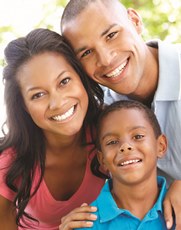 The Universal Church in its mission has responded to the mandate of Christ to "Go out and teach all nations." The Archbishop's Call to Share supports our response to this mission on the local level, by providing for the ministries that work to fulfill this mandate.
Together we respond as disciples to the words and example of Christ. In the 2020-2021 fiscal year, at least $5,622,750 will be needed to fund invaluable Archdiocesan programs. Your gift will be distributed in order to benefit ministries and organizations within the Catholic Church of Northeast Kansas. The funded areas fall into five pastoral priorities: Conversion, Evangelization, Education, Outreach, and Stewardship.
Click here to view last year's ACTS 2018-2019 Annual Report to the community.
How the Archbishop's Call to Share helps…
24 seminarians currently discern if Christ is calling them to the priesthood
36 Catholic elementary schools and six high schools receive assistance
400 teen girls participate in Quinceanera Retreats
570 students are served through Perfect Wings (Special Needs)
1000s of students grow in their relationship with God by attending Catholic Campus Centers
1000 guests visit Christ's Peace House of Prayer yearly
1400 translations for Spanish speaking families are provided by El Centro – Topeka
1600 children encounter Christ at Prairie Star Ranch during the summer
3500 couples renew their love for each other through Marriage & Family Life event
4500 people learn about their Catholic faith in classes sponsored by the School of Faith