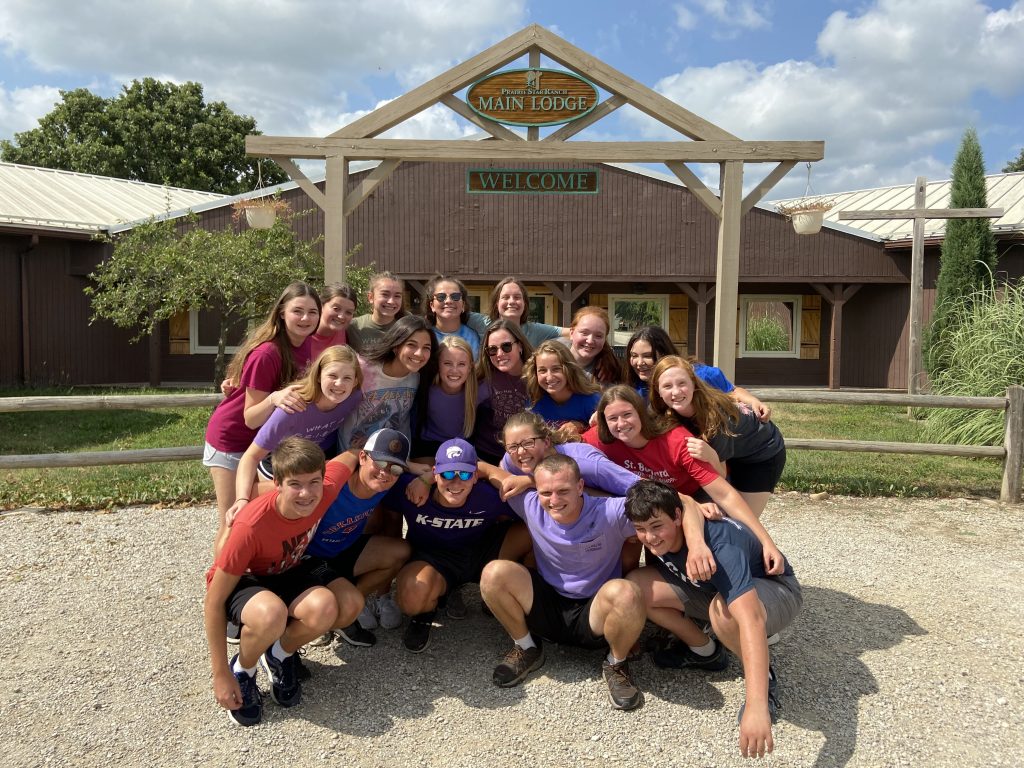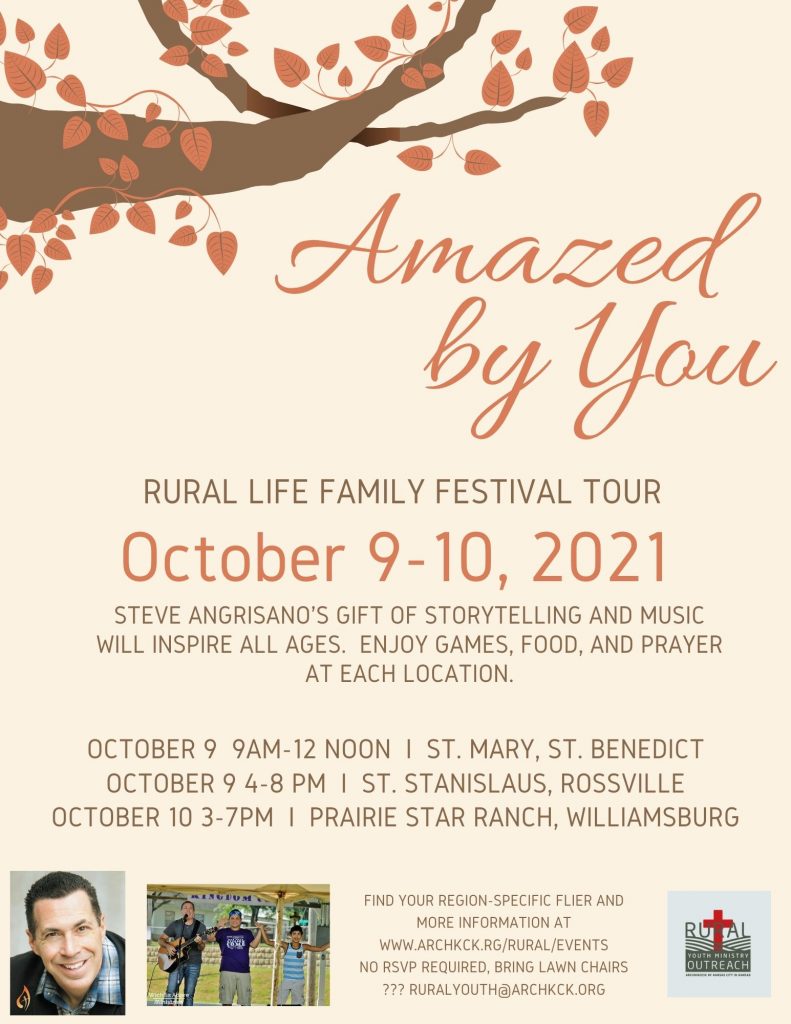 Right click and save these images above for site-specific fliers!
Each location will include food (light breakfast at St. Mary, St. Benedict; dinners at Rossville and PSR), games, prayer, and the music and inspiration of Steve Angrisano. Steve is an authentic witness of our Lord and is sure to stir your hearts to love the Lord more fully. The entire family is welcome to this event; we'll have a small teen breakout session and tiny ones up to Grandparents are most welcome.
Please bring lawn chairs or blankets – nothing else required although free-will donations accepted and Catholic Merchandise available for purchase if you're interested.
All events are rain or shine – we have back-ups for each location but hope to enjoy the beauty of our Kansas autumn outside at each host site.
Special notes St. Marys, St. Benedict: Located just northwest of the town of Seneca – travel west on Hwy 36, then travel 3.5 miles north on the curved highway of 178. We'll meet, pray, eat, and sing at the Grotto. OctoberBlessed Rosary will take place at 11:30 to finish the morning.
Special notes St. Stanislaus, Rossville: Parking will be available both north and south of the church and parish center with the areas just in front blocked off for the event. Regular Saturday evening Mass at 7:00 will conclude the event with Steve leading music inside the church. Dinner is served at 5:00 pm for all.
Special notes Southern Region at Prairie Star Ranch: You parish contact may be asking for some help with desserts, side dishes, games, clean up! Also, you may bring your regular weekly contribution to the Mass and we will ensure it gets back to your parish weekly collection. Dinner is at 4:00; Mass 6-7.