Refuge - A life-changing encounter with Christ
July 14-16, 2023 in Springfield, MO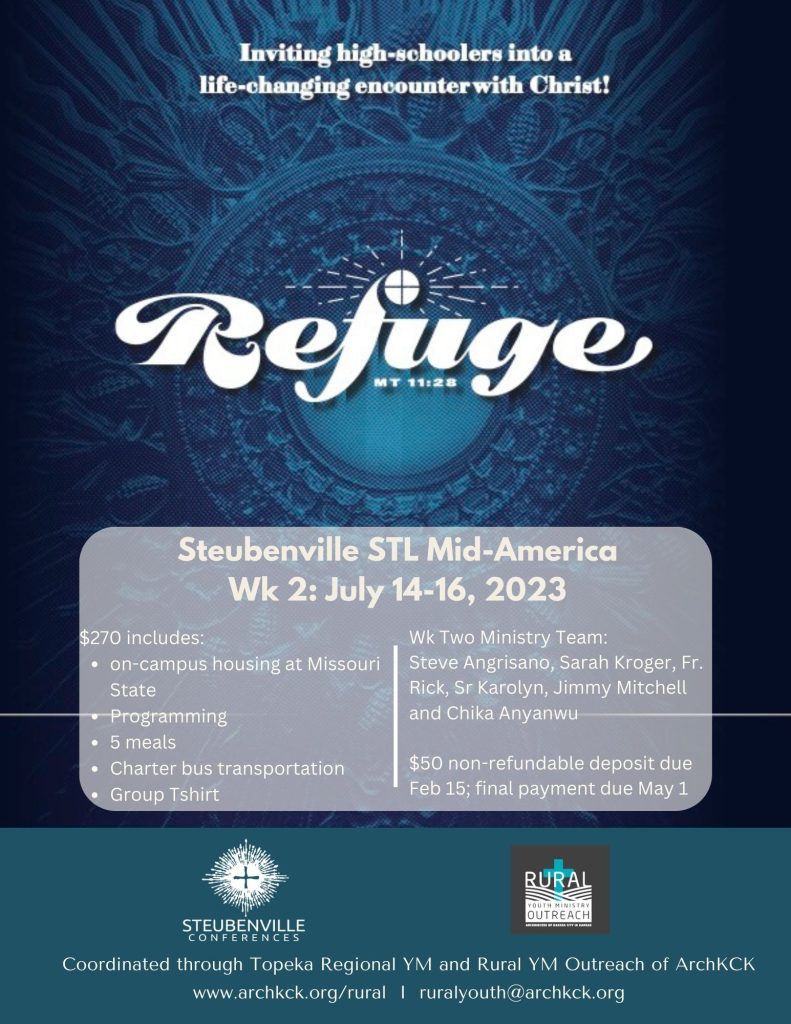 Travel with RYMO to this Steubenville Conference held in Springfield, MO. 
There are many other Steubenville Conferences held throughout the US, and you are welcome to attend any! Springfield is the location we've chosen and Week 2 is the weekend RYMO will be traveling (with TRYM – Topeka Regional Youth Ministry). 
Teen Participants must be entering the 9th grade in fall of 2023. Students who graduate in May of 2023 are also welcome to attend!
Advantages of registering with RYMO:
online registration is handled – no stress for you
transportation is handled – less stress for you
on-site registration is handled – you guessed it, less stress for you
You still get time with your parish teens in daily small groups
There is no pressure to attend with us, we just make it easier for you as a leader and provide an instant community for your parish kids to join other teens from ArchKCK
If you have just 1-2 teens interested and do not wish to organize a parish group, contact ruralyouth@archkck.org to register those teens with our group (we'll provide chaperones)
Find answers to frequently asked questions from SteubySTL
Registration deadline is February 15. Final payments are due May 1.