From the Superintendent
Dear Friends of Catholic Education,
For Catholics, the Eucharist is the source and summit of our Christian lives.  As I have gotten older, I have come to understand this more and appreciate the great blessing of the Eucharist.  Like any good thing, I want to share it with those I care about and love.  As parents of six children, my wife, Mariza, and I want nothing more than to bring our children to the Lord and help them to begin what will hopefully be a lifelong relationship.  What better gift is there to give to our most precious children? 
I remember when our children were younger and Mariza and I would bring them to Mass.  To be honest, it was far from a wonderful spiritual experience.  In fact, managing that one hour was more like the source and summit of frustration and anxiety.  Sometimes we wondered if it was worth it at all.  At times, it felt like an insurmountable challenge to successfully manage the situation, let alone pray and participate.  After all, when our youngest was born, the oldest was only seven years old.  I wonder if we received indulgences for that.
I can remember one day at Mass sitting next to my son Jacob.  I think he was about four years old at the time.  When people began to line up and receive the Eucharist, he watched intently.  After a little while, he tapped me on the shoulder without taking his eyes off of those receiving our Lord.  When I looked at his cherub-like face, he asked, "Dad, do you know what the person is saying to them when he gives them the communion?"  Knowing he clearly had an answer, I asked, "What buddy?" He responded, "He's asking, 'Do you want one?'"  After a brief chuckle, I assured him he was correct.  There would be time to explain more later.  For that moment, I enjoyed the "out of the mouths of babes" experience.
God's children desire to know Him.  Each one of us wants to know our creator.  As the primary teachers of our children, we, as parents, need to work collaboratively with those who will be instructing them.  After all, we are on the same team working for the same goal; their spiritual, academic and social development.  With this in mind, let's work together as we respond to our Lord's instruction to "Let the children come to me.
Sincerely Yours in Christ,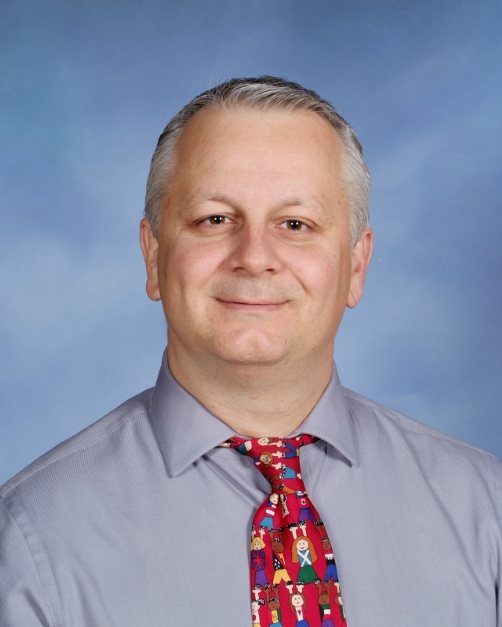 Vince Cascone, Ed.D.
Superintendent of Schools
Archdiocese of Kansas City in Kansas
12615 Parallel Pkwy | Kansas City, KS 66109
O: 913-647-0321
vcascone@archkckcs.org 
Leaven Columns