Christ's Peace House of Prayer offers a retreat experience to suit each individual retreatant. The list of items to bring changes depending on the type of retreat that was selected, the accommodation that was chosen, the length of your stay and the type of activities you plan while on retreat. Each individual must discern the types of items that are needed.
---
Dress is modest casual. It is recommended that you bring two pairs of shoes, one for outside and the other for indoors. Guests are asked to bring their own toiletries, however we do have a small reserve for guests who may have forgotten an item.
---
If you are staying in a cabin or hermitage, please note that they are a five to eight minute walk through a wooded area on graveled slightly hilly terrain depending on the cabin and route taken. There is a wagon available for guests to use, however due to the somewhat hilly terrain it can still prove to be difficult to cart your items. It is useful to pack sparingly. You can leave items in your car and make several trips to the cabin if necessary.
If you are staying in a cabin or hermitage or plan to hike the extensive trail system on the grounds, pack footwear and outerwear accordingly in conjunction with the expected weather conditions (i.e.. boots, rain/snow gear in season, hats, gloves, coat, raincoat, yaktrax, umbrella, flashlight, bug spray, sunblock, etc.)
---
If you chose to prepare you own meals, then you will need to bring the food. Each cabin and courtyard room has a kitchen with the necessary cooking and eating utensils. Three meals are provided with the suggested donation, however some guests do chose to bring their own snacks.
---
If you are part of a group, the group may require that you bring certain items. Please refer to your group coordinator for the list.
---
You do not need to bring linens as the sheets and towels are provided.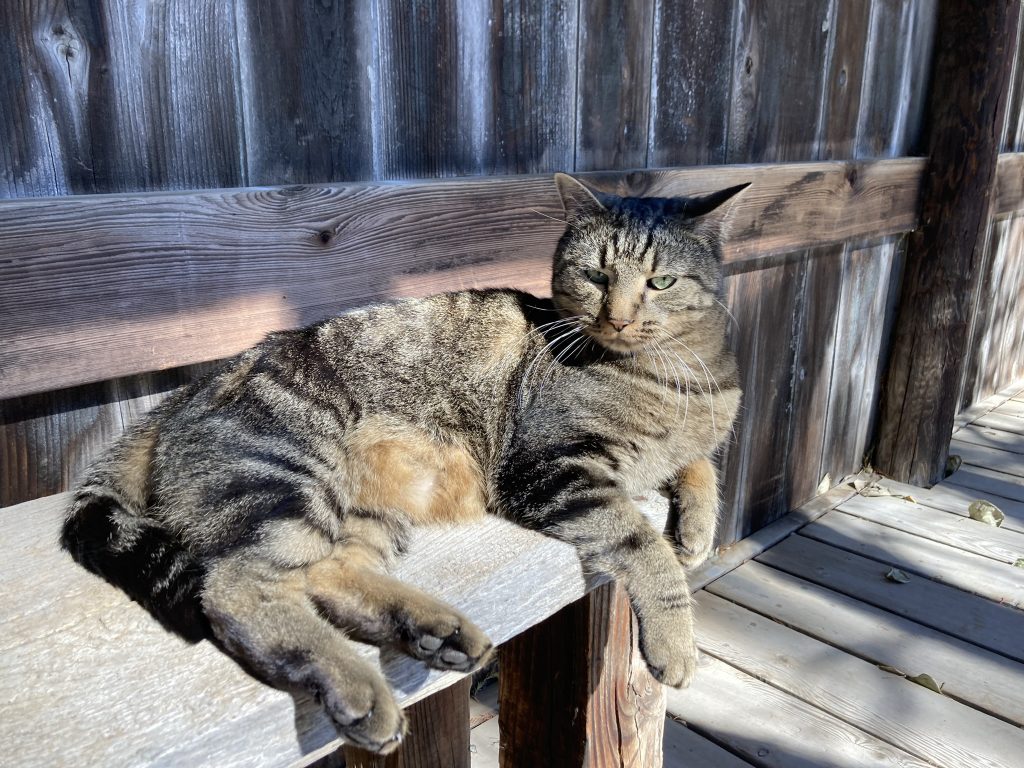 As much as we love all of God's furry creatures, we do not accommodate guests' pets.
We do have a cat named Meowtoo who has access to the garage for sleeping and eating but spends most of his time outside. He is very friendly and often tries to convince the guests to let him inside. Please do not let him follow you into the main building or any of the dwellings.
Thank you!