Guests are welcome to join the staff for prayers four times a day for adoration, the liturgy of the hours, the rosary, and other prayers except for Monday and Thursday which are staff desert days. If you are unfamiliar with these prayers don't worry we will guide you.
Sunday – Tuesday – Wednesday – Friday – Saturday
7:00 am – Adoration
7:45 am – Morning Prayer
3:00 pm – Adoration and Holy Family School of Faith Rosary
4:00 pm – Evening Prayer
7:00 pm – Adoration
---
We strive to be present to the schedule above, however, please note that at times due to work requirements the prayer time may be cancelled as there are only two people on staff.
---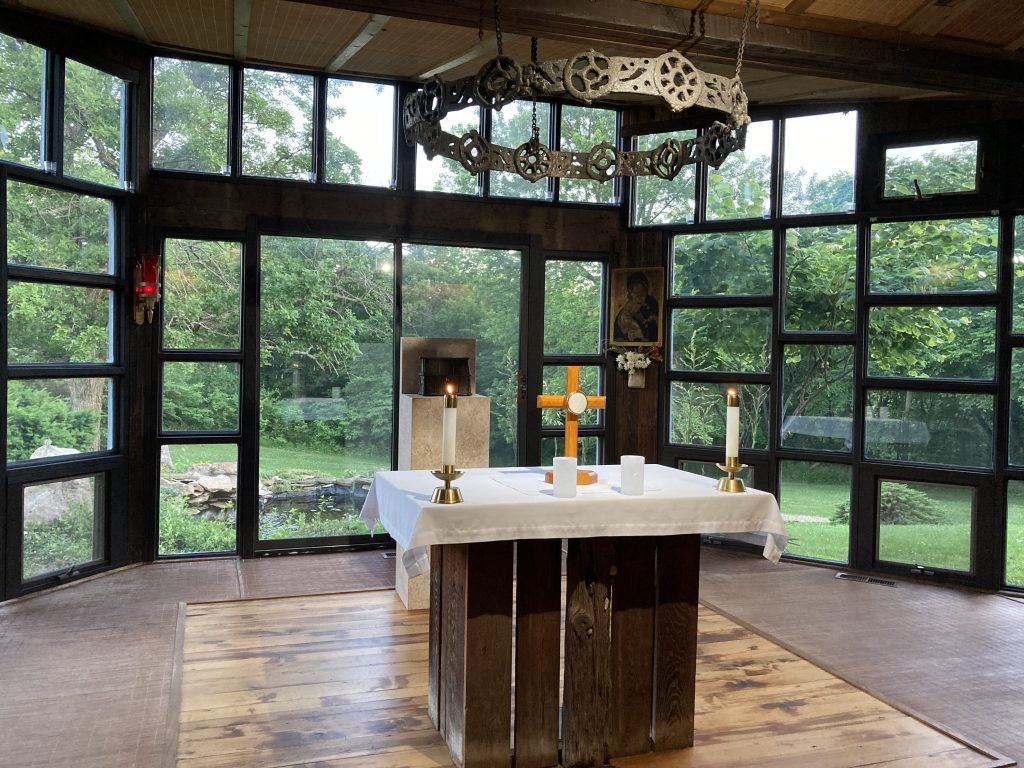 Please keep Christ's Peace House of Prayer in your intentions. We would love to pray for your needs as well. If you would like us to remember an intention during our daily prayer times in front of the Blessed Sacrament, please call us at (913) 773-8255 or send an email to DirectorCP@ChristsPeace.com
MASS AT CHRIST'S PEACE
We do not have a resident priest and therefore do not have regular scheduled Mass at Christ's Peace. If there is a priest on retreat, often the other retreatants are invited to his Mass in our chapel.  The local pastor usually comes on Saturday morning for our preached retreats to celebrate Mass and hear confession.
The local parish, St. Joseph of the Valley/St. Lawrence is a five minute drive in both directions. Saturday evening Mass is at 5pm at St. Joseph of the Valley and Sunday morning Mass is at 9am at St. Lawrence. Daily mass is offered on Tuesdays at 6pm at St. Lawrence, on Thursdays at 6pm at St. Joseph of the Valley and during Lent on Fridays at 6:45am at St. Lawrence.
There are also several churches within a 20-30 min drive that offer daily mass.  Immaculate Conception in Leavenworth has daily Mass at 8:30am on Monday, Wednesday and Friday.  St. Joseph in Leavenworth has daily Mass at 8:30am on Tuesday and Saturday.   Benedictine College in Atchison has a 12:10pm Mass in the Abbey Church Monday-Saturday and a 5:30pm student mass (M-F) while school is in session.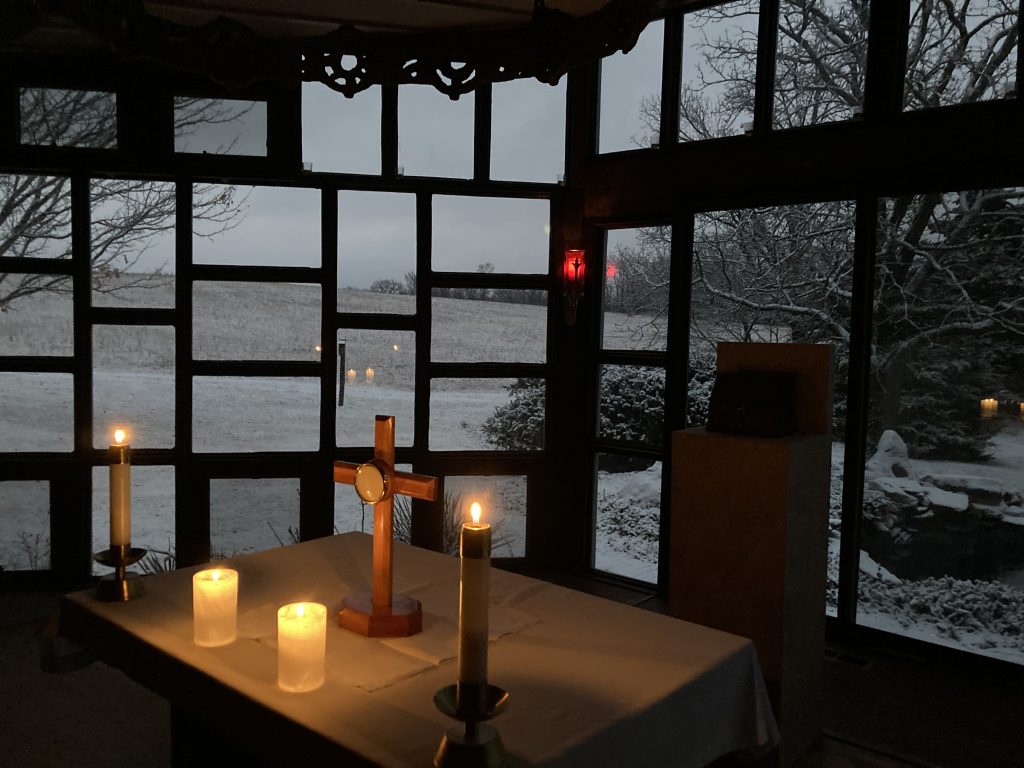 "We do not have to talk very much in order to pray well. We know that God is there in His holy tabernacle; let us open our hearts to Him; let us rejoice in His Presence: This is the best prayer." ~ St John Vianney ~