March 9 and April 27, 2020
Runnin' With the Revs Basketball Games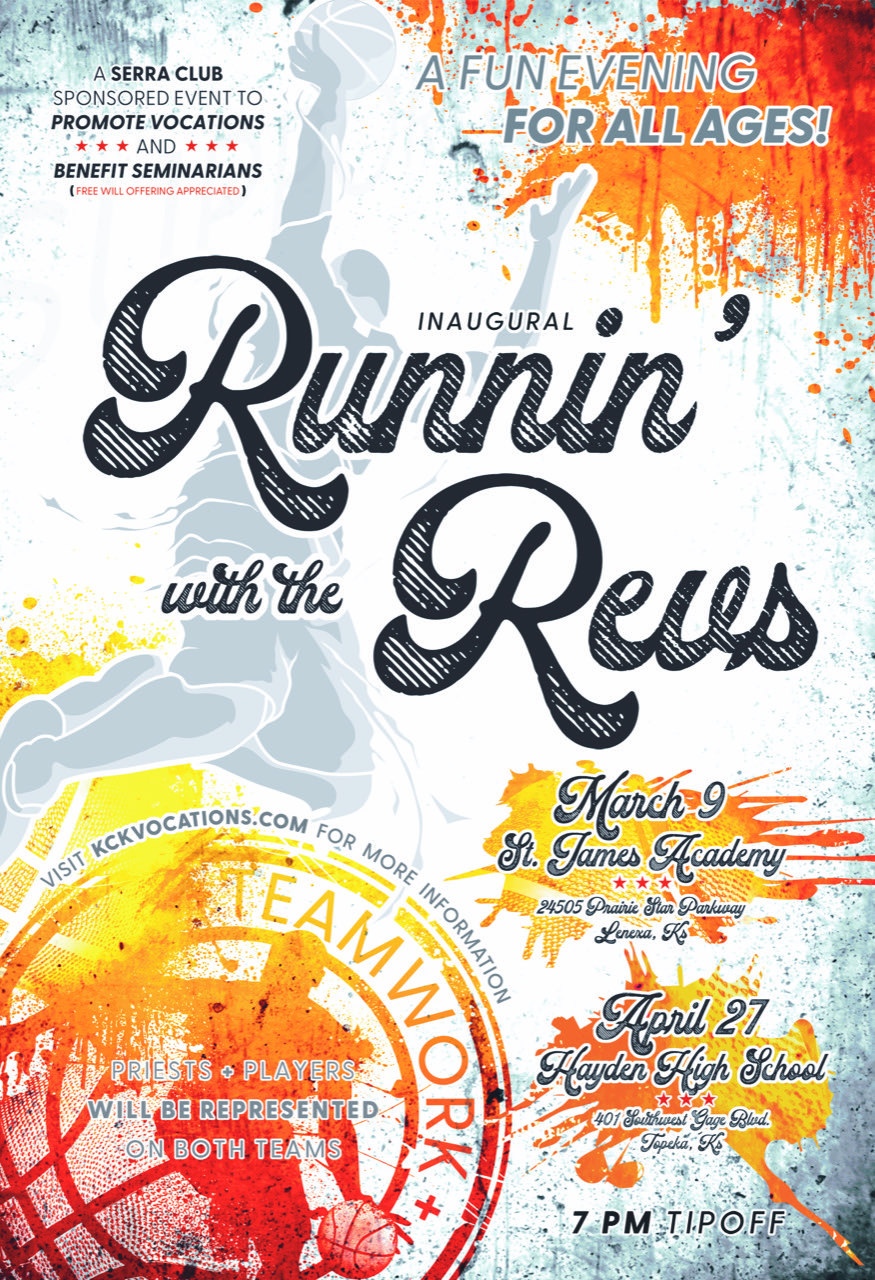 We have a new location and new format!
Join us on Monday, March 9 at 7 pm for the inaugural Runnin' "with" the Revs basketball game! Introducing a new format and location, 8th grade through high school boys will be teamed up with our priests, monks, and seminarians to compete in a fast-paced and exciting game of basketball. Sponsored by the Serra Clubs and Vocation Office to promote vocations, all free will donations go to benefit our seminarians. This year's game is being played at St. James Academy, and will rotate between our other area Catholic high schools in future years. A fun event for families and friends of all ages, we look forward to seeing you there!
There are only two games per season, so plan on attending either:
Games last about an hour and 15 minutes so school age kids can come enjoy the fun. Concessions are available for purchase.
For questions contact the vocation office at 913-647-0303 or email vocation@archkck.org .