Leadership after the model of Jesus Christ is the focus of the Kenosis Leadership Program. In Kenosis, we seek to help you in the mission of making disciples, by equipping and empowering Christ-like leaders in our schools, parishes, and communities.  
Inspired by St. Paul's hymn to Christ in Philippians 2, each of Kenosis' seven leadership sessions is designed to form Christian leaders who then go and live in service of the Gospel. Each session is packed with fun, adventure, and concrete leadership skills, which can be put into practice after the retreat.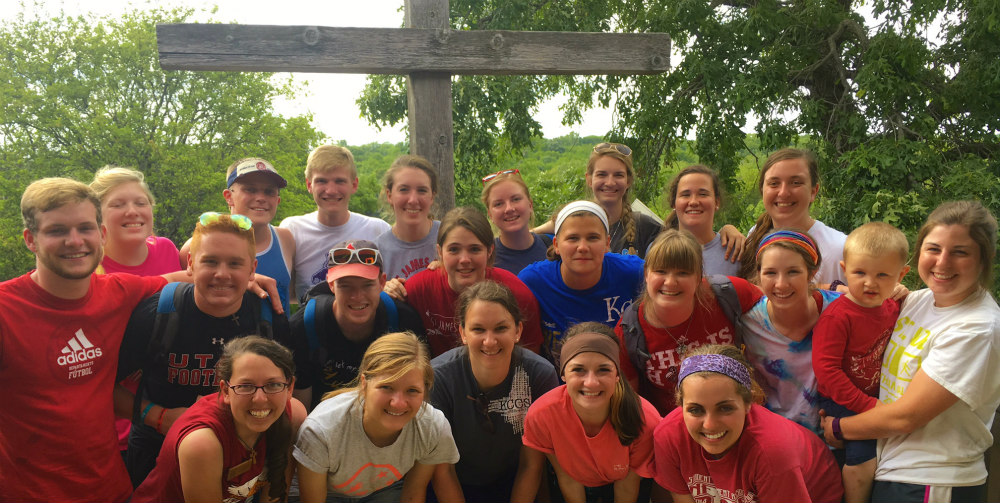 This one, two, or three-day retreat uses many of the high adventure activities present at Prairie Star Ranch, such as our Climbing Tower, Power Pole, and entire Low Ropes Course. Retreatants' experience will include time in discussion and prayer, hiking and journaling, team building and catechesis. These activities, paired with the enthusiasm and talent of our Retreat Team Missionaries, make the Kenosis Catholic Leadership Retreat a one-of-a-kind experience.
The features of each retreat vary to meet the needs and number of participants.  Click on "Book a retreat" below or call our office today to set up your group's reservation. Our Retreat Team can custom tailor your Kenosis Leadership Retreat to fit your needs. Contact us soon, dates are filling up fast!
Prairie Star Ranch – Kenosis Catholic Leadership Retreat
785-746-5693
psrministry@archkck.org