Special Needs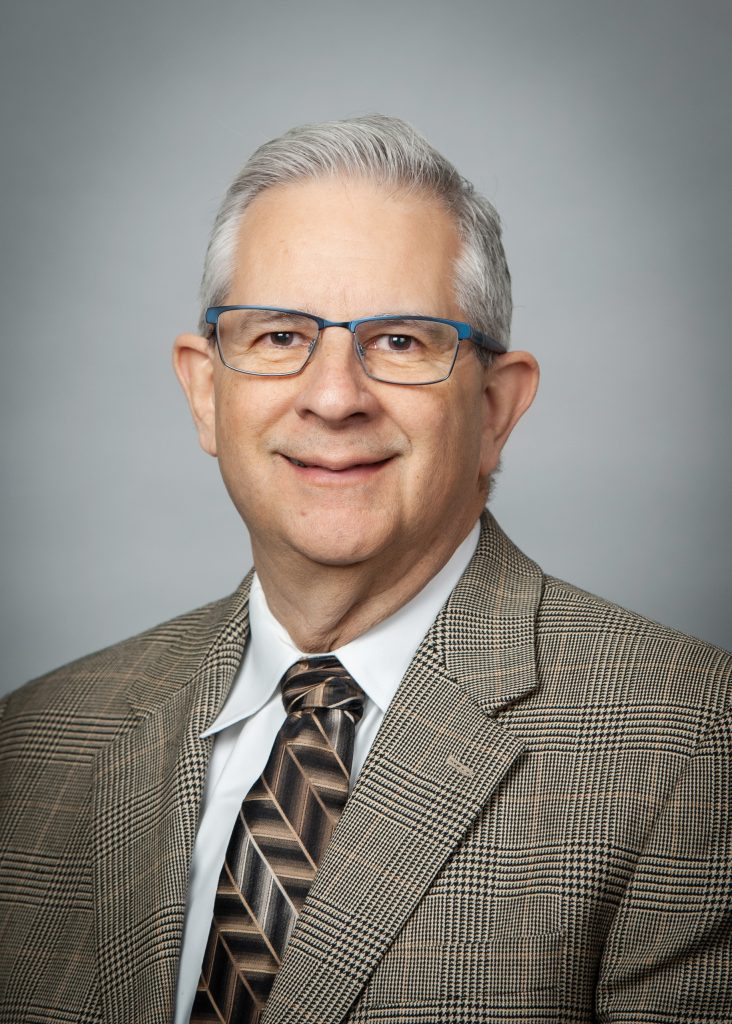 Tom Racunas resigned from the Wichita Kansas Public School district in 2010 after 36 years as a special education teacher, administrator and adjunct professor at Wichita State University to accept the position of director of the Ministry with Persons with Disabilities for the Diocese of Wichita. During his tenure in the Wichita diocese, Tom served on the Board of Directors for the National Catholic Partnership on Disability. He served that ministry until September of 2016!
Tom, and his wife of 47 years, Becki, decided to move to Overland Park, Kansas to be closer to family. Tom had intended to retire but God had a different plan. The offer to start a special needs ministry in the Archdiocese of Kansas City in Kansas was one to which his heart could not say no. He began the work on October 10, 2016.
Tom believes that there is no such thing as a special needs person. We all have human needs. Some of us just need accommodations to have our human needs met. As Pope Francis stated, "We need to care for and accompany people with disabilities in every condition of life, also through the use of current technologies but without regarding them as absolute; taking on situations of marginalization with strength and tenderness; making way with them and "anointing them" with dignity for an active participation in the civil and ecclesial community. It is a demanding and even tiring journey, which will increasingly contribute to the formation of consciences capable of recognizing each of us as a unique and unrepeatable person." (Statement on the International Day of Persons with Disabilities, December 2019).
Tom can be reached by email at tracunas@archkck.org or by phone at 913.647.3054.
---
Parish Advocates for People with Special Needs
Parish Advocates for People with Special Needs serve as a liaison between people with special needs and the parish, and between the parish and the Archdiocesan Office for Special Needs Ministry. The parish advocate maybe an individual or the chairperson of a parish special needs committee.
The goal of the parish advocacy program is for parishioners with special needs to fully participate in the life of their church community. The parish advocate assists the parish in meeting the spiritual, social and faith formation needs of its members with special needs. The advocate acts on behalf of parishioners with special needs to ensure that all are invited to share in the life of the parish, serving as the channel through which parishioners with special needs and other members of the parish discover each other.
Top three responsibilities of a Parish Advocate
Be a visible and approachable presence in the parish
Listen
Be aware of current resources
—Adapted for the Office of Special Needs Ministry for the Archdiocese of Kansas City in Kansas from "Administering A Parent Advocacy Program" in Opening Doors. The National Catholic Partnership on Disability, Washington D.C., 1990.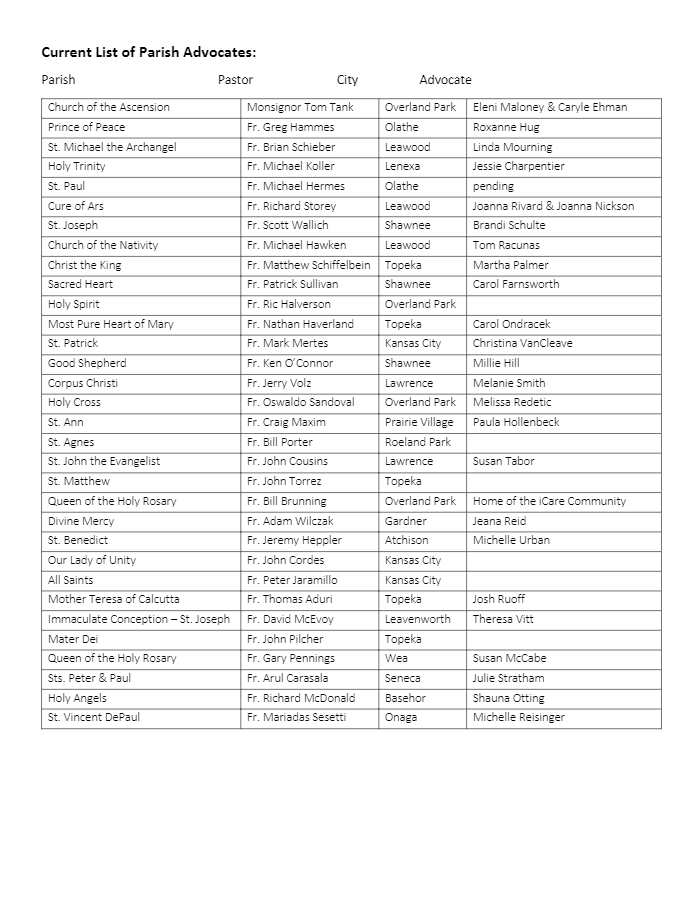 ---
St-Andre-Bessette_website-flyer