All overnight guest rooms are furnished with towels (fresh set every other day), bed linens and blankets. Room rates are based on the number of people in a room. Archbishop Strecker Suites has 40 rooms each with two twin beds and 4 rooms each with single bed. All rooms have a private bath/shower.
Archbishop Strecker Suites also includes a kitchenette and a lounge for the use of the overnight guests. Strecker Suites Kitchenette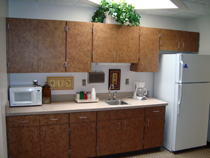 Strecker Suites Lounge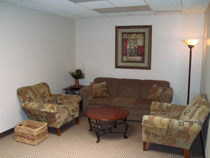 There are also two rooms named the Savior Suites (Upper and Lower)
which each have a parlor and private bath.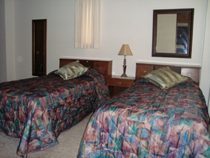 Typical Parlor Suite