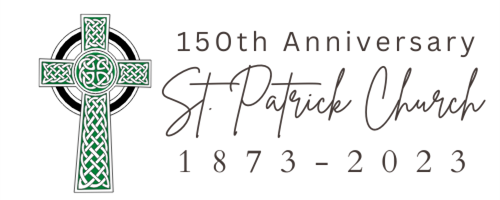 LUNCH AND LEARN
June 14, 2023
1:00 PM – 2:30 PM
Blending tax reducing strategies with Gift Planning
In celebration of a parish legacy of 150 years serving the sacramental life and community life of the parish, Father Mark Mertes is offering a series of Lunch and Learn events for the faithful. The first Lunch and Learn event will offer ways to create your own legacy faithful to the teachings of the Catholic Church, using gift planning solutions and strategies that will benefit you, your heirs, and charity. Tools to help save on taxes and generate income during retirement and/or for your heirs will be offered at this event on June 14th. We hope you will attend Mass at 12:15 pm and then journey to the parish hall at 12:45 pm to connect with Father Mertes and other parishioners before the presentation by Bill Eckert, a Chartered Advisor in Philanthropy begins at 1:15 pm. 
Enjoy an introduction by Laura Haeusser on a "Legacy of Faith." Take-home resources on the tools offered to help one maximize their assets and financial resources for life, heirs, and charity will be given. Gift planning is most commonly done with estate planning. Make sure you have the right plans in place through this series of "Lunch and Learn" events.
The presentation will cover:
Highly appreciated assets and avoiding capital gains taxes

Creating significant tax deductions today and possibly for another five years

How to make gifts through life insurance, stocks and securities, Donor Advised Funds, IRAs, and cash

Increase your income significantly using charitable giving tools
After entering the number of registrants , other fields will pop up to enter your name and address. Thank you.