Meet the Directors of Camp Tekakwitha!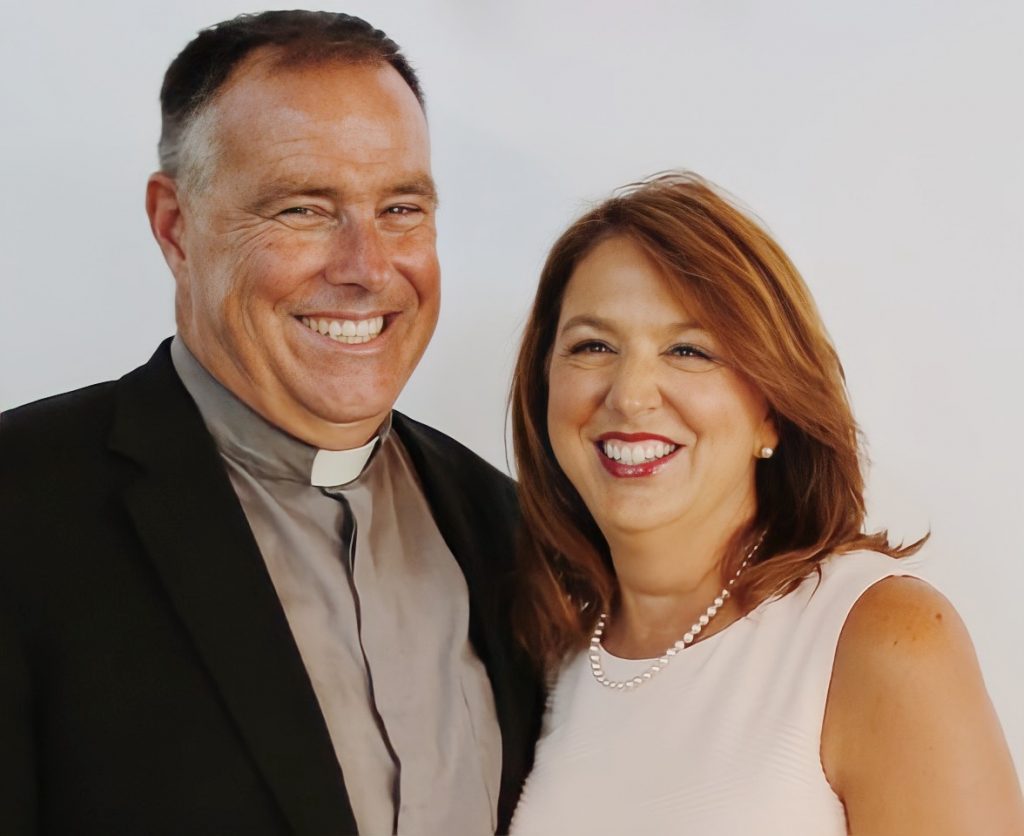 Deacon Dana Nearmyer heads up the Office of Evangelization for the Archdiocese of Kansas City in Kansas. His role is to serve pastors and parish leaders in the area of Evangelization. Additionally, he is an adjunct instructor at Benedictine College in the department of the New Evangelization and Catechesis.
Deborah is the Director of Faith Formation at St. James Academy in Lenexa. Deborah was hired a year before the opening of St. James Academy to coordinate the development of an all-encompassing Catholic mission and since 2005, as part of the Administrative Team, she has nurtured and cultivated the mission of Catholic culture at St. James.
Deborah and Dana Nearmyer are the co-directors and co-founders of Camp Tekakwitha. They worked with Archbishop Keleher and Fr. Tom Tank, the priests and youth ministers of the Archdiocese of Kansas City Kansas to found Camp Tekakwitha in 1998 and Prairie Star Ranch in 2001. They love kids and the outdoors. Dana was an English teacher and soccer coach for 13 years in the Olathe School District and Deborah was in Youth Ministry and Catholic Formation at Church of Nativity before taking their current positions. Dana and Debbie, with their 5 children, have spent each summer, since 1998, as on-site directors of Camp Tekakwitha. They delight in assembling professional educators, youth ministers and deeply faithful college-age staff into a team that serves around 1600 campers each summer. Our staff creates an environment where campers grow in knowledge of and belief that Jesus personally seeks a deep and lifelong friendship with them, and the Church, Christ's Body, needs and wants them to spread this good news.
Get to know Deborah and Dana Nearmyer even more!

Start your own Tekakwitha experience!