What is Prairie Star Ranch & Camp Kateri Tekakwitha?
Prairie Star Ranch (PSR) is the beautiful, premium facility that hosts Camp Kateri Tekakwitha. The camp offers horseback riding, high ropes challenge, canoeing, hiking, orienteering, rock climbing, rappelling, basketball, soccer, swimming, group party games, archery, volleyball, mountain biking, mountain boarding, outdoor camping, softball, numerous Catholic prayer and sacramental experiences, and other outdoor camp activities. PSR's cabins are air-conditioned and heated as needed. Camp is a powerful spiritual experience that campers look forward to each year. Please reinforce the following policy protecting the high priority of faith development. It is assumed that all campers are staying for the entire session. Leaving and returning during a session is not permitted. Each camper is vital to the synergy of the cabin and camp dynamics. Please choose a camp session that does not conflict with sports or other engagements.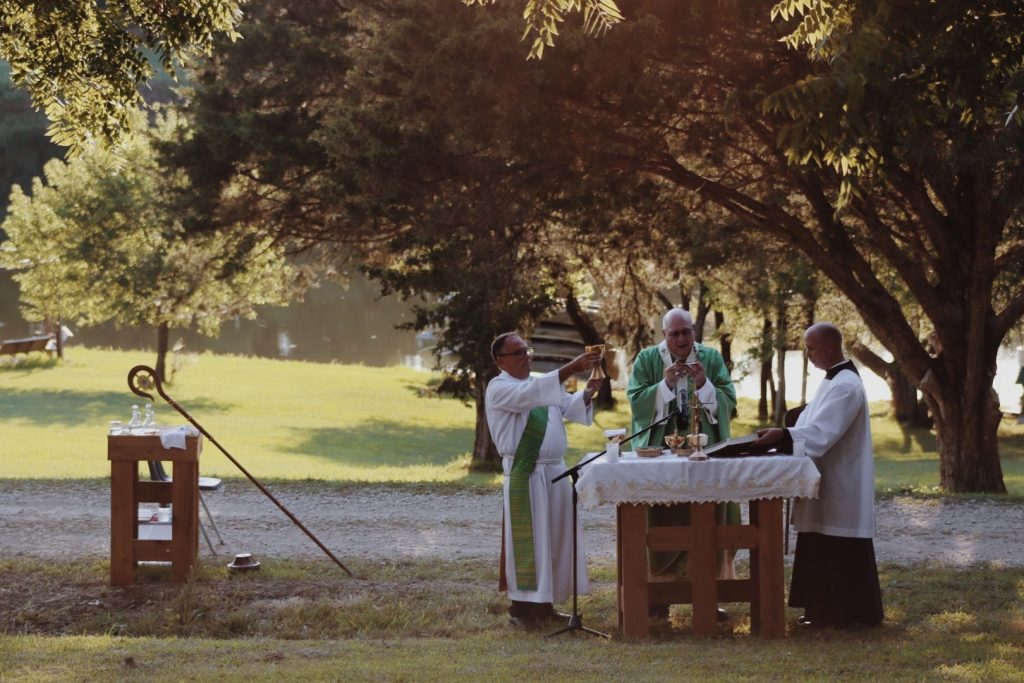 All camps are held at:
Prairie Star Ranch
1124 California Road
Williamsburg, Kansas 66095
Camp Kateri Tekakwitha
Summertime: 785-746-5693
School year: 913-647-0373
Fax: 785-746-0032
CAMP KATERI TEKAKWITHA, THE YOUTH OFFICE, AND PRAIRIE STAR RANCH ARE FUNDED IN PART BY THE ARCHBISHOP'S CALL TO SHARE.

Start your own Tekakwitha experience!