Family and Faith are two of the most important things in all of our lives.
Family Camp celebrates both of these by giving your family the time to eat meals, pray, and do adventure activities such as climbing the rock wall, fishing, or horseback riding together as a family. These activities will also be available on an age-appropriate level throughout the weekend for the children 2 years olds and older, as well as VBS, archery and more. Adults will have time for community with other parents, surrounded by the peace and beauty of God's handiwork at Camp Kateri Tekawitha.
Family Camp III Spanish June 30-July 2, 2023
Registration: Online beginning March 14th at 9:00 a.m.
Cost: $150 per family member 2 years and older
Location: Prairie Star Ranch, 1124 California Road, Williamsburg, KS 66095 . Click Here for directions.
Arrive & Check-In: Check-In Friday, 10:30-11:30 am, June 30th, activities beginning after lunch.
Departure: Closing Program begins Sunday at 12:30 pm, July 2nd, after lunch.
Registration Process: Opens Tuesday, March 14, 2023. Use this process if you need help using our online registration system.
Register for Family Camp III Spanish online by clicking on the "Campwise Log In" link in the Menu above or Register Here button below.  If you need help registering online, go to the next step.
Fill out the paper registration form and sign. All blanks must be completed. Use this form and information

to get help to register through the online registration system

. Each family will need their own Campwise account. This account can be created at the beginning of the registration process. Camp Form in Spanish or Camp Form in English. 

Do

not

mail these forms.  
Each family will register with a $100 nonrefundable deposit. This can be paid with cash or a check and is due when registering. A credit card can also be used for online registration. The cash or check can be turned into the parish or the Archdiocese to finalize the registration. 
If a scholarship is needed, a signed scholarship application must be submitted at the time of registration or before. All blanks must be filled out and the application signed by the adult camper and priest or representative of the parish. The scholarship application should be scanned into pdf format and emailed to

camptekreg@gmail.com

or faxed to 913-721-1577.  Your application will be processed and an you will receive an email with the amount of the award.  Each family is required to pay at least the $100 nonrefundable deposit even if applying for a camp scholarship. If there is a remaining balance after the scholarship has been awarded, the family will be responsible for that amount.  Parishes may or may not choose to donate to a family's camp fee.

Scholarship Application in Spanish

or

Scholarship Application in English
The family must keep their registration form and it must be brought to camp and turned in at the check in desk. All campers must report to the camp check in desk upon arrival to the camp. 
TAKE THE TIME TO ENJOY YOUR PRECIOUS LOVED ONES AWAY FROM THE BUSYNESS OF EVERYDAY LIFE.
Parents work so hard to provide monetarily and to facilitate all of our activities that it can become difficult to find time to just BE together.
IT IS AMONG THE MOST HOLY THINGS IN THE ENTIRE WORLD FOR FAMILIES TO SPEND TIME GROWING TOGETHER.
Please consider Family Camp as an option for your family to come closer to one another, and to Jesus.  The best parts of Family Camp are the simple things, like watching families eat meals together, seeing mom and dad play Frisbee with their kids, or witnessing a family learning from each other and most of all praying together.  Family camp is all-inclusive in price and there is no hassle about driving in traffic, tipping, cooking, cleaning, or many of the other distractions that keep families from purely enjoying each other on family trips.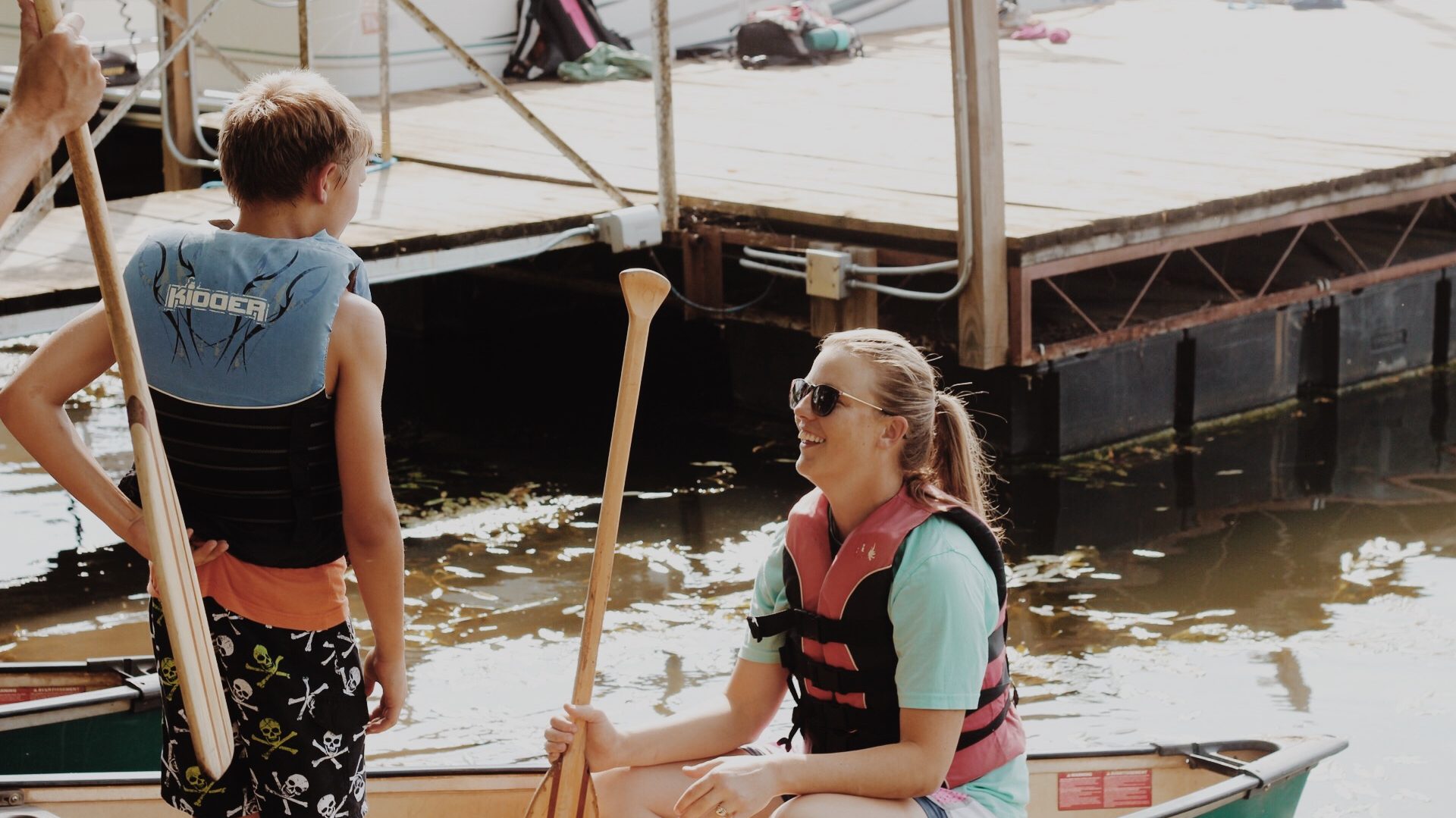 If you have special medical or dietary needs and would like to discuss this with the camp, please contact the camp dietary supervisor at 785-746-5693 after June 1 or email camptekreg@gmail before the camp season begins.  We will work with you to help meet those needs while at camp.  It is helpful when special needs are included when registering.

START YOUR OWN CAMP TEKAKWITHA EXPERIENCE!