Family and Faith are two of the most important things in all of our lives.
Family Camp celebrates both of these by giving your family the time to eat meals, pray, and do adventure activities such as climbing the rock wall, fishing, or horseback riding together as a family. These activities will also be available on an age-appropriate level throughout the weekend for the children 2 years olds and older, as well as VBS, archery and more. Adults will have time for community with other parents, surrounded by the peace and beauty of God's handiwork at Camp Kateri Tekawitha.
_______________________________
FAMILY CAMP
July 9-11, 2021
FULL/CLOSED
WAITLIST AVAILABLE
CHECK IN: 10 am on Friday, the 9th, with activities beginning after lunch. Camp will end Sunday after lunch on the 11th.
_______________________________
FAMILY CAMP
SPECIAL NEEDS*
June 18-20, 2021 – CLOSED
CHECK IN: 10 am on Friday, the 18th, with activities beginning after lunch. Camp will end Sunday after lunch on the 20th.

*Additional trained staff available this weekend to help our families with special needs campers. All families welcome!
Pack List SN Family Camp:
Bedding (pillow, sheets, & blanket OR a sleeping bag if desired)
Towels and washcloths
Shower shoes
Toiletries
All prescription or regularly used over the counter medication
Light jacket
Heeled shoes for horseback riding
Modest, comfortable, casual clothing
Pants for horseback riding
Shoes with a back for swimming
Swimming suit
Two pairs of tennis shoes
Flashlight
Life jacket for children under age 3
Sunscreen
Water bottle
Bug & tick repellent
Camera (optional)
Rosary and Bible (optional)
Seat cushion (optional)
Small fan (optional)

_______________________________

TAKE THE TIME TO ENJOY YOUR PRECIOUS LOVED ONES AWAY FROM THE BUSYNESS OF EVERYDAY LIFE.
Parents work so hard to provide monetarily and to facilitate all of our activities that it can become difficult to find time to just BE together.
IT IS AMONG THE MOST HOLY THINGS IN THE ENTIRE WORLD FOR FAMILIES TO SPEND TIME GROWING TOGETHER.
Please consider Family Camp as an option for your family to come closer to one another, and to Jesus. The best parts of Family Camp are the simple things, like watching families eat meals together, seeing mom and dad play Frisbee with their kids, or witnessing a family learning from each other and most of all praying together.
Camp for families who have a child with special needs celebrates faith and unity! Your family will have time to eat meals, pray, and do activities together. Parents will have time to build community with other parents. Siblings will have time to build community with other siblings. The person with special needs will have a buddy available to them throughout the weekend to provide support and supervision as needed or as requested. Activities will be available on an age-appropriate level. Activities will be adapted or modified as needed.
Family camp is all-inclusive in price and there is no hassle about driving in traffic, tipping, cooking, cleaning, or many of the other distractions that keep families from purely enjoying each other on family trips.
Registration begins March 1, 2021
Register by email to camptekreg@gmail.com
Include each camper's name and DOB.
COST: $140 per family member 2 years and older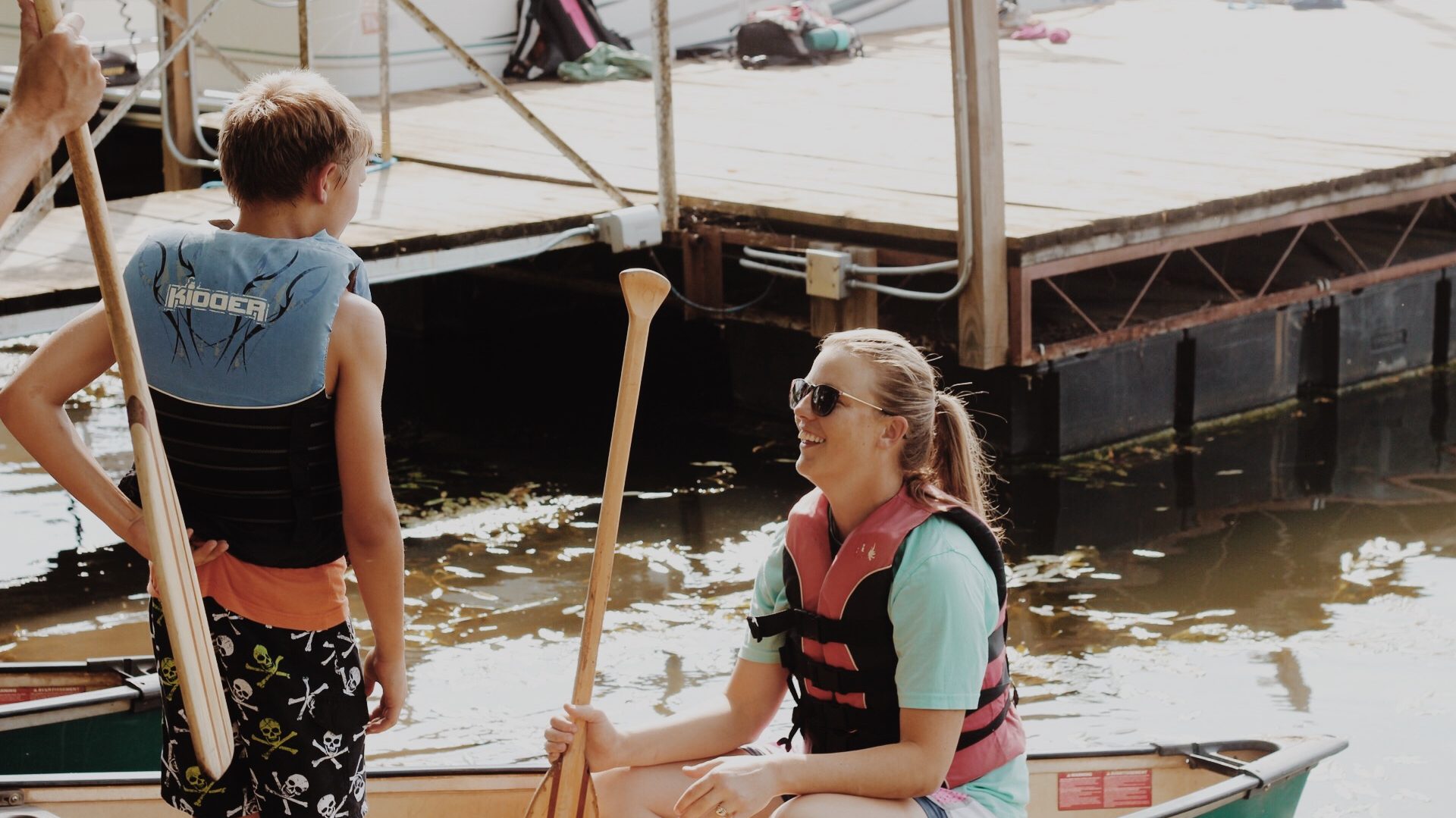 You will receive an email response with the attached registration form to return with your camp fee. Upon receipt of your form and payment, your family will be registered for Family Camp and you will receive a confirmation email.
If you have special medical or dietary needs and would like to discuss this with the camp, please contact the camp dietary supervisor at 785-746-5693. We will work with you to help meet those needs while at camp. It is helpful when special needs are included when registering.
For questions or concerns regarding a special needs camper or financial scholarships for special needs campers and their families, please contact Tom Racunas, Lead Consultant for the Special Needs Ministry at tracunas@archkck.org.

Start your own Tekakwitha experience!