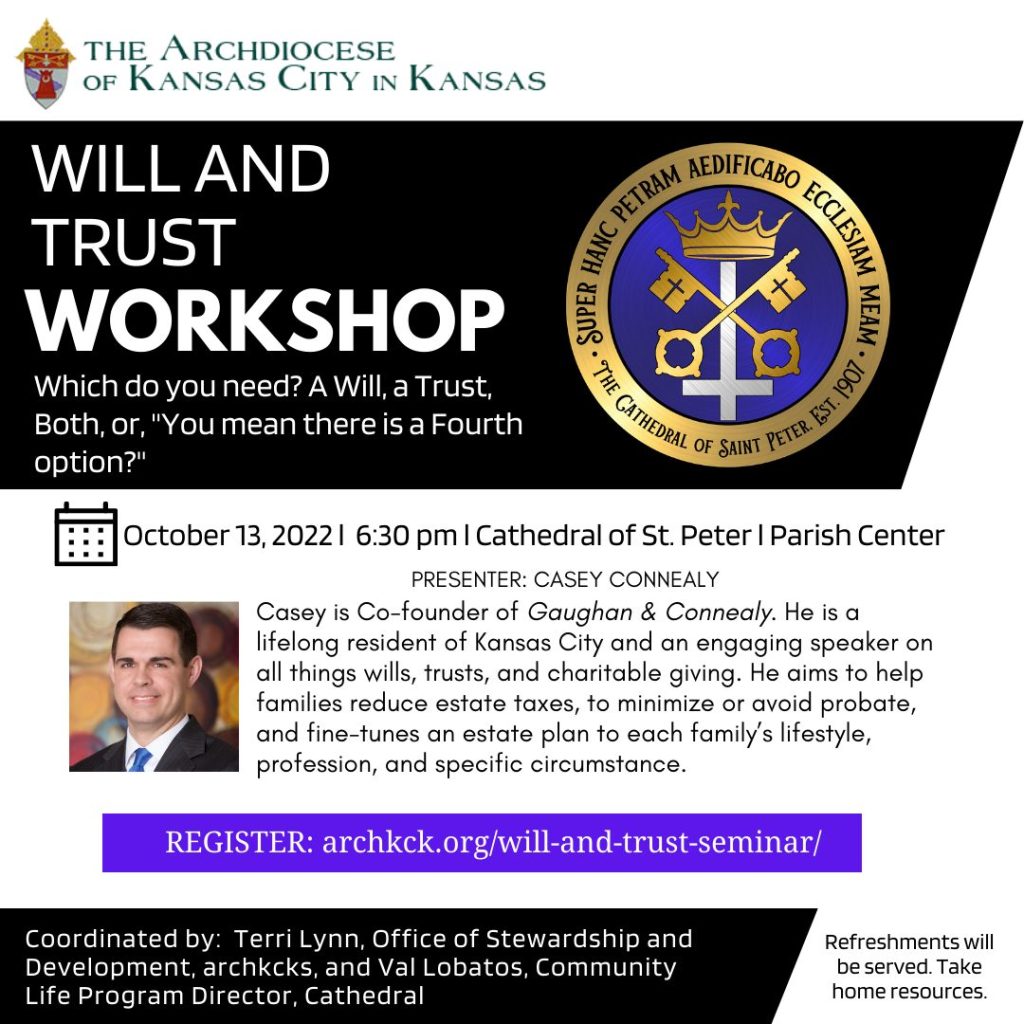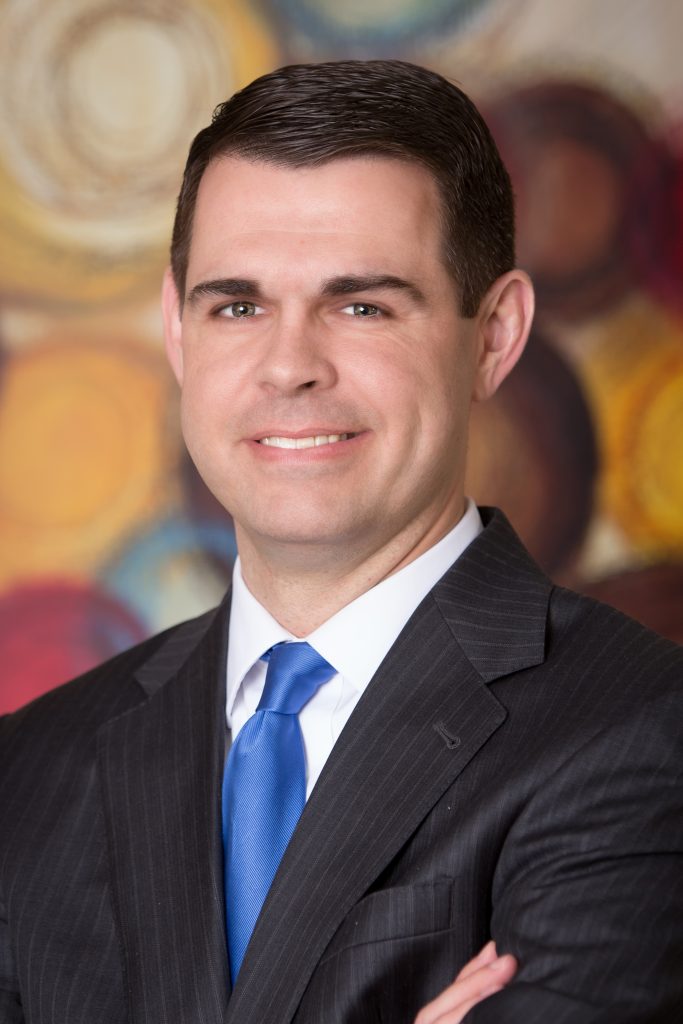 Casey Conneally, A parishioner of Holy Trinity in Lenexa and estate planning attorney on all things wills, trusts, probate, and ways to use the U.S. tax code to benefit your retirement and estate will be the presenter. Casey serves parishioners throughout the archdiocese in helping them make their end-of-life wishes known through estate planning and advance health care directives and Power of Attorney.
Hear him speak, Thursday, October 13, 2022, Cathedral of St. Peter, 409 N 15th, Kansas City, KS 66102. Event Center. Contact Val Lobatos, Program Director at the Cathedral of St. Peter the Apostle at vlobatos@cathdralkck.org or Terri Lynn, Office of Stewardship and Development at the archdiocese at 913-647-0365 or tlynn@archkck.org.
Refreshments will be served and take home resources will be available. Casey will offer a free 1 hour consultation to help you to start planning, to everyone who attends.