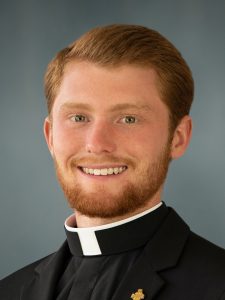 Birthday: February 27
Parish: St. Michael the Archangel
High School: Blue Valley High
University: Kansas State University
Seminary: St. John Vianney, Denver
Year in Seminary: Spirituality Year
Favorite Saint: St. Francis of Assisi
My advice to men considering the priesthood: Sometimes God calls you to do difficult things but pursuing His will is always worth it.
Why I want to be a Priest: I'm not sure if I want to be a priest or not, but I feel a deep peace when I think and pray about the priesthood. I am going to seminary to explore the priesthood and my feelings about it and to discover if God is calling me to this life.
Hobbies & Interests: Camping, hanging out with friends, running, hiking, backpacking, playing sports, and making awesome breakfasts.
Those who influenced my vocation: My family, the men of Chi Rho, Fr. Scott Wallisch, and Fr. Mike Demkovich.