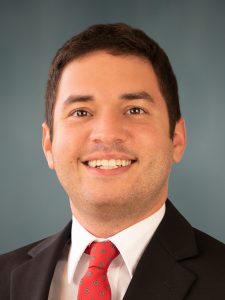 Birthday: March 5
Parish: St. Agnes, Roeland Park
High School: St. James Academy
University: Utah Valley University
Seminary: Kenrick Glennon Seminary in St. Louis
Year in Seminary: Pre-Theology I
Favorite Saint: Saint Joseph of Cupertino – Patron saint of aviation, students, & examinations (read his story, it's incredible!)
My advice to men considering the priesthood: Take the next best step. If it's on your mind, apply for seminary. If you get accepted, GO. You have nothing to lose. Seminary is a win-win situation. Either you come out as a priest, or you leave as a better man. You make lifelong friendships, you have conversations with Jesus that you never imagined, you become spiritually healthier, more disciplined, and the list goes on and on.
Why I want to be a priest: To be an instrument of mercy to those who don't believe Jesus can forgive sins, to offer consolation to the broken hearted, and most importantly to bring the Eucharist to the hungry of heart.
Those who influenced me: Msgr William Blacet, more priests than I can count of the Archdiocese of KCK, and so many others.
Hobbies & Interests: Flying, traveling, grilling out, young adult ministry, camping, movies, craft beer and wine.