Digital, Print, Social Media Options. Edit and use at your discretion. Some charitable planned giving promotional items are relevant for use based on the seasons, liturgical calendar, or United States tax calendar. Produced by Terri Lynn, Director of Planned Giving, Office of Stewards and Development; tlynn@archkck.org, 913-647-0365.

Link the above banner graphic if placed on your website to archkck.giftlegay.com. It works for placement in bulletins, to bring awareness to the planned giving website address.
Right click on any of the graphics on this page and "Save as" a file to include in your bulletin.
Planned Giving Bulletin Text Options
Planned Giving Brief:  Have your plans changed during this difficult time? Socio, political, and economic changes in our society may have caused the need to provide and protect your family with a Will or Trust. With a trust your heirs will avoid probate and working with an estate planning advisor you can be very creative in structuring your bequests to maximize your financial resources for giving. Learn and explore ways to plan at the archdiocese's gift planning website, CatholicPlannedGiving.com.
Planned Giving Brief: Our Catholic Church has spanned the centuries and the globe and through all previous pandemics and disasters has been a source of charity to all through its parish priests, and religious. We invite you to make a grateful response to God for these gifts by planning a deferred gift to your parish. Visit the archdiocese's gift planning website, CatholicPlannedGiving.com to learn how to accept this invitation.
Planned Giving Brief: The Catholic Church is made up of all races; families and singles, sinners and saints. In these times of disruption and uncertainty, it is good to know that through our parishes, as members of the Catholic Church, we have unity. The Office of Stewardship and Development invites you to make a grateful response to God for the gift of your parish by designating it, by name, as a beneficiary of a retirement asset, annuity, or life insurance policy. James 1:17. CatholicPlannedGiving.com.
Planned Giving Brief: Charitable Gift Annuities. If you are concerned about your financial security given the ups and downs of the stock market during the COVID-19 crisis, you may want to consider funding a charitable gift annuity and at the same time make a gift to our parish. Provide for your family, protect your assets, and give at the same time. Email the Office of Stewardship and Development, Planned Giving officer at PlannedGiving@archkck.org for more information.
Planned Giving Brief: Gift from an IRA. Will you be 72 years of age sometime this year? U.S. tax law requires you to take a minimum distribution from your IRA. If you do not need your required distribution, we invite you to have your IRA account administrator write the check directly to the parish so you can avoid paying the tax on the distribution. Visit cfnek.org/charitable-giving-using-your-ira for more information.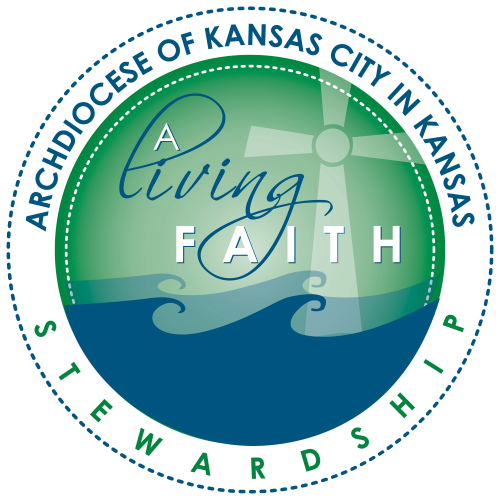 Please include the "A Living Faith" logo with your
bulletin text announcement when space allows.