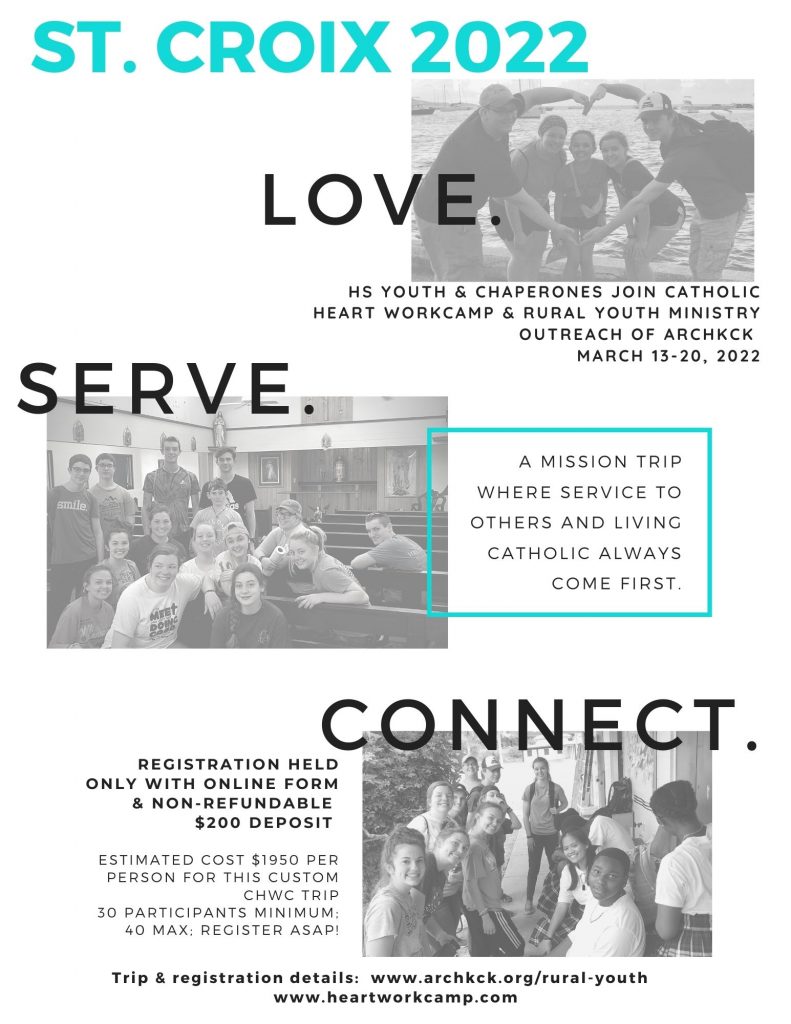 St. Croix details:
Open to High School Students (2021-2022 school year), young adults, and adult chaperones. Mature 8th grade students are eligible to join us as well. Non-Catholics are very welcome to join us; we will be participating in daily Mass, prayer, & sacramental opportunities as a group.
Initial registration and $200 deposit will hold your spot. The trip has a 30 person minimum (which must be met by September 15) and 40 person maximum. First come, First included!
Cost is estimated at $1950 which includes airfare, ground transportation, accommodations, most food, t-shirt & work supplies, and free day activities while in St. Croix. Final cost will be announced based on airfare pricing.
Payments: (1) Initial deposit due by September 15. (2) Half ($1000) due by January 1, 2022. (3) Participants must be paid in full by March 1, 2022.
Fundraising is up to you and your family / parish. We will assist with ideas!
Please send all payments to RYMO at 12615 Parallel Parkway, Kansas City, KS 66109.