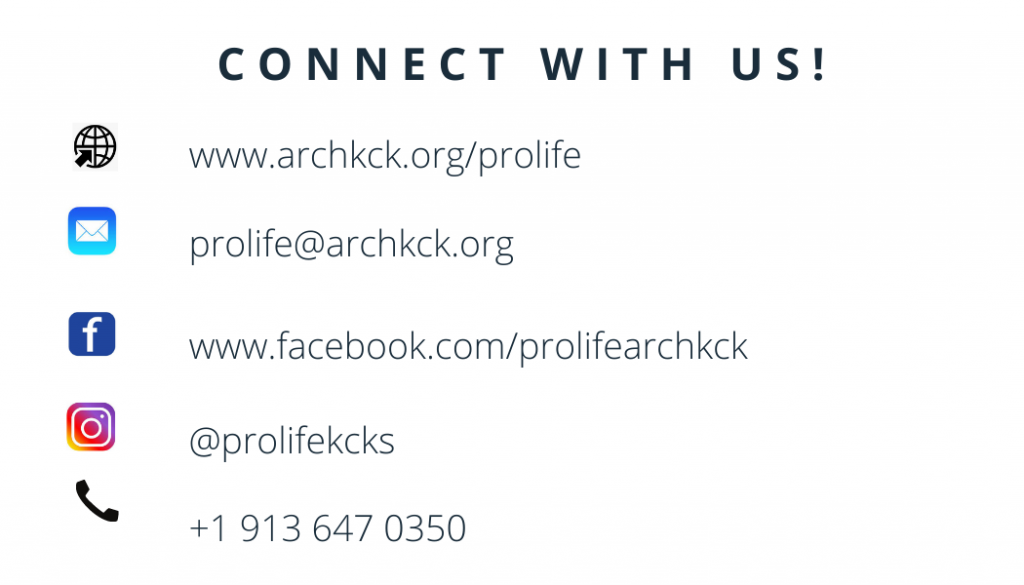 General Youth Resources
Students for Life of America – Students for Life of America exists to recruit, train, and mobilize the pro-life generation to abolish abortion.
Lifeteen – this page is dedicated to highlighting the current events, teachings, and lessons surrounding abortion. Here you'll find helpful videos, Life Nights, and blogs. All free to access and share.
WhenTheySay – visit to seek the truth on topics from healthy dating to respecting and protecting all human life! Each page brings simple answers to tough pro-life questions.
Live Action – Live Action News reports daily on stories the mainstream media often refuses to cover — including exposés of the abortion industry and stories revealing the dignity and humanity of preborn children — inspiring our readers to defend the most vulnerable within their communities.
National Right to Life Academy – The National Right to Life Academy is a unique, five and a half-week academic summer course for college students who are eager to put their pro-life passion to work. And students who wish can even earn three college class credits in Human Life Studies from from an accredited university, the Franciscan University of Steubenville!
Pro-Life Club Ideas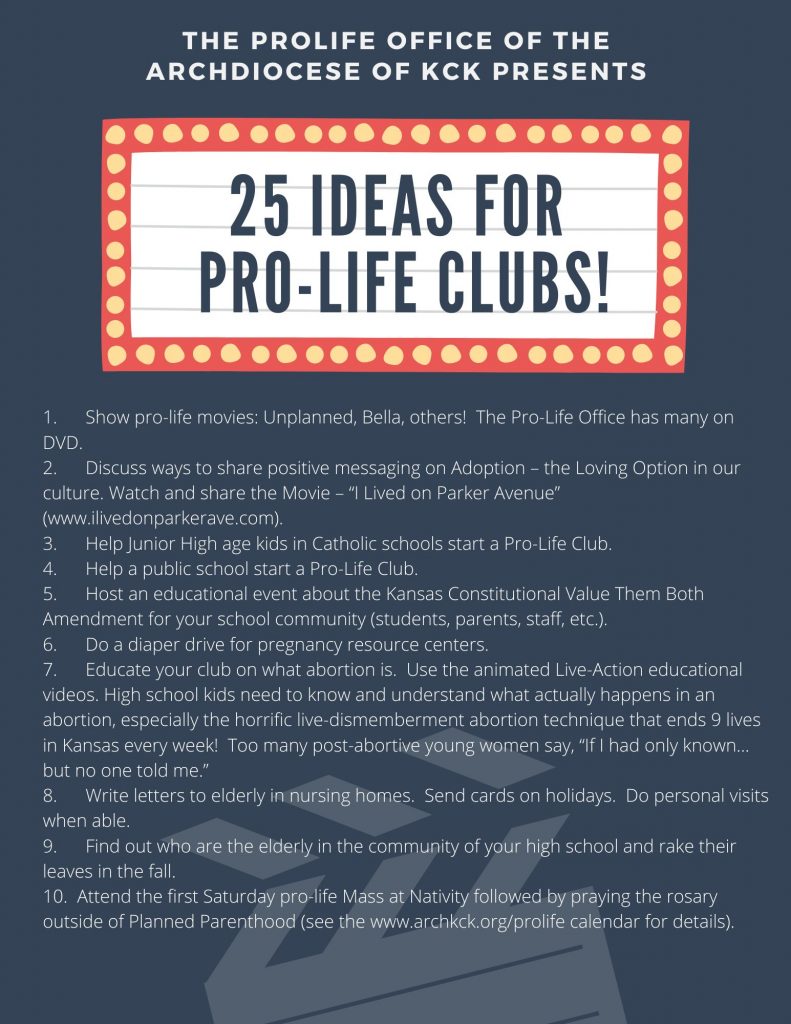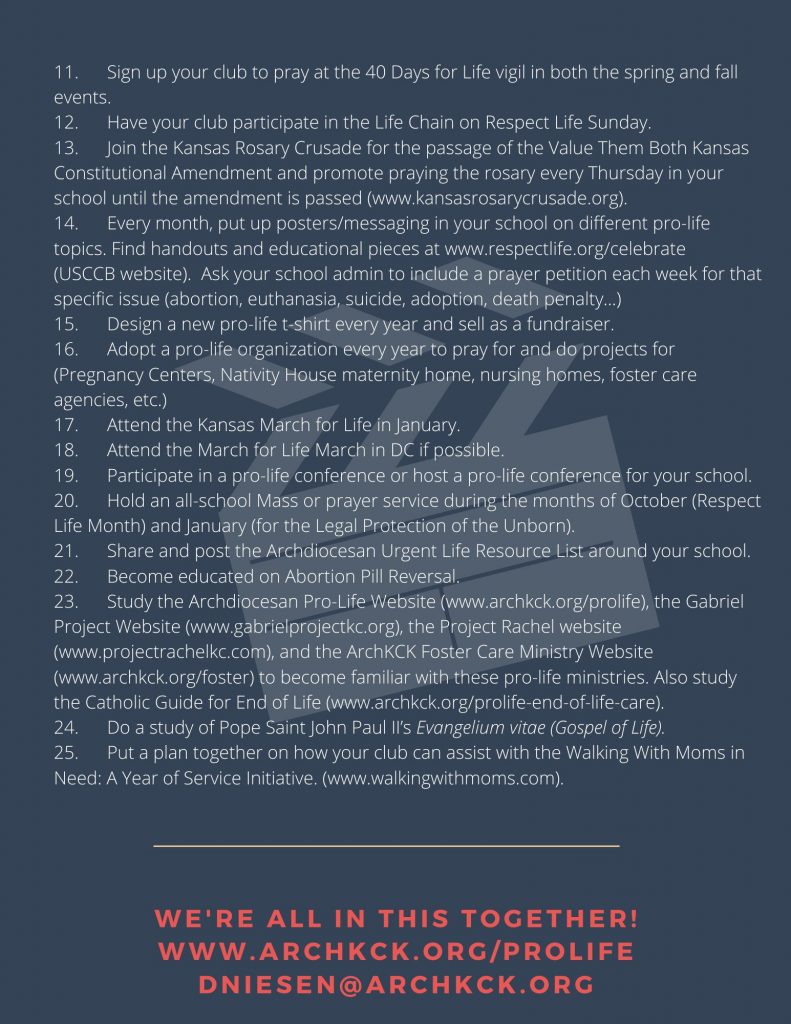 "Value Them Both" Resources
CLICK HERE for "Value Them Both" Archdiocesan Resources
CLICK HERE for information on becoming a "Value Them Both" Student Ambassador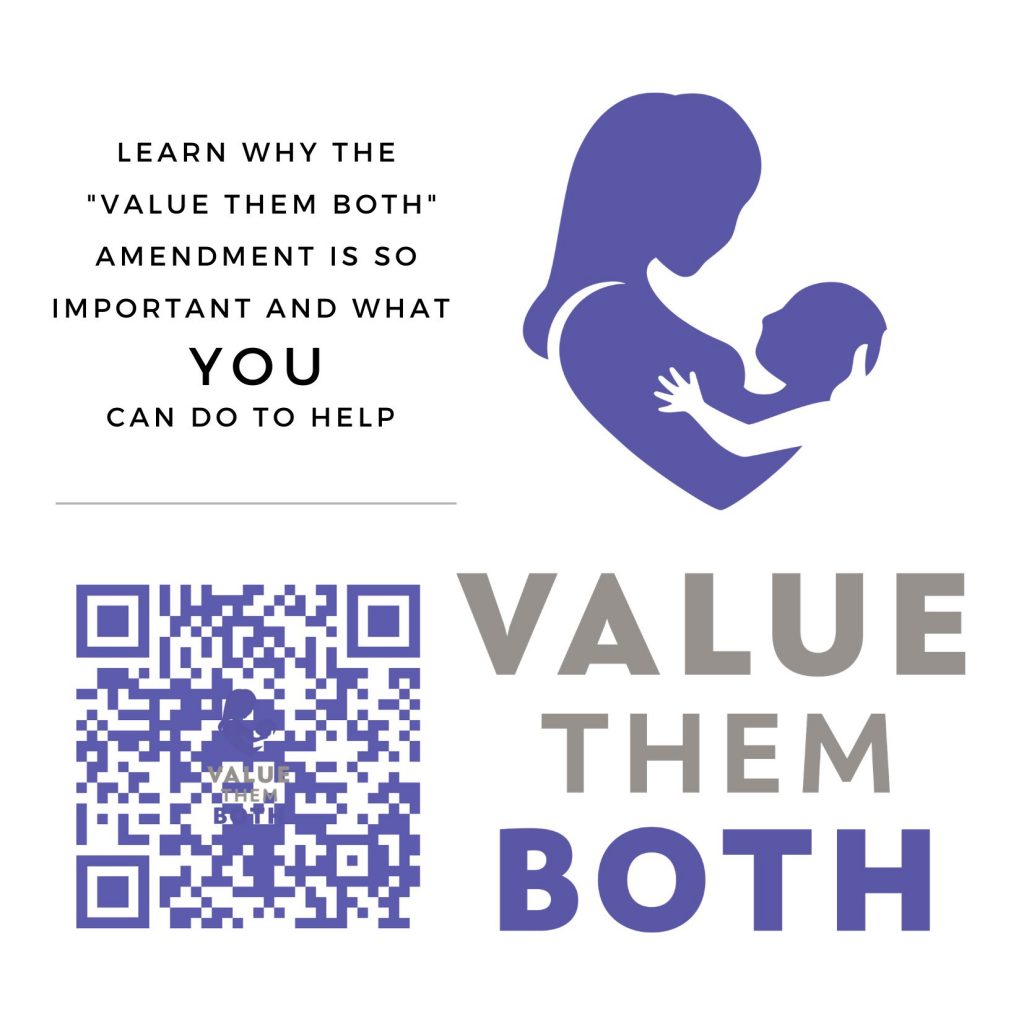 Youth Pro-Life Curriculum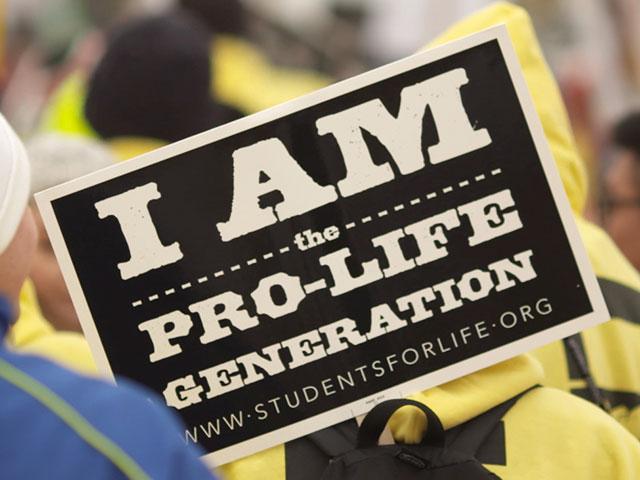 Culture of Life Studies Program: Elementary and Middle School Supplements
Culture of Life Studies Program: High School Supplements
Middle School Pro-Life Curriculum
---