Retreat with the Heart
of Saint Joseph
We are all longing for something more, longing to be delighted in. Come and discover the heart of Saint Joseph and how it answers our longing.
March 20, 2021
9:00 AM – 5:00 PM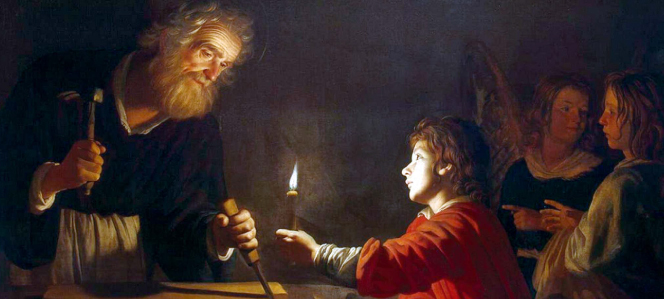 You are invited to…
Come and encounter the overflowing love of the Father's heart as you reflect on the heart of Saint Joseph. Take a day to step away from your pandemic routine, pressures, and worries. Take a day to enter into the Year of St. Joseph.
Perhaps you've been looking for, needing a retreat. Perhaps you want to know this man who God chose to be Jesus' foster father. Perhaps you just need to step away and pray. We invite you, both men and women alike, to join us for a one-day guided retreat entitled Cor : Retreat with the heart of St. Joseph. With options for both in-person retreatants as well as live-stream participation, we hope all can take advantage of this powerful day.
The day includes
Meditations from the Holy Family School of Faith
Vigil Mass
Adoration
Personal prayer with 300 acres to wander
Reconciliation
Catered lunch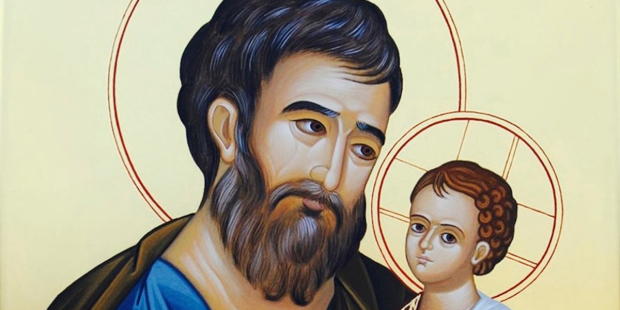 Schedule
9:00 AM – Welcome
9:10 AM – Meditation 1:
Seven Secrets of St. Joseph's Heart
9:45 AM – Personal Prayer
10:45 AM – Meditation 2:
The Hidden Heart of St. Joseph
11:30 AM – Eucharistic Adoration
12:30 PM – Lunch
2:00 PM – Meditation 3 & Rosary: Heart of the Father
3:00 PM – Personal Prayer & Confessions
4:00 PM – Vigil Mass celebrated by Father Agustin Martinez
Lunch Selections
Turkey & Provolone Sub – Fresh sliced roasted turkey breast, provolone cheese, lettuce, onion
Beef & Cheddar Sub – Freshly sliced choice roast beef, cheddar cheese, lettuce, onion
Cobb Salad – Romaine topped with diced ham, diced turkey, cheese, bacon, eggs, tomatoes, shredded cheddar cheese, blue cheese
Strawberry Spinach Salad – Spinach, strawberries, craisins, sliced red onions, mandarin oranges, almonds, feta

Gluten-free bread is available upon request. Toppings on salads and sandwiches can be withheld to accommodate dietary needs. Please email psrministry@archkck.org your selected meal, dietary restrictions, and any requested accommodations.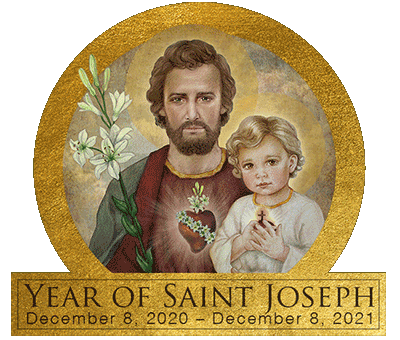 COVID Precautions
For the health and safety of all retreatants Prairie Star Ranch asks all attendees to abide by the following safety precautions.
Masking: Masks should be worn whenever indoors and whenever within six feet of someone who does not live in the same household.
Social Distancing: All retreatants should maintain a distance of six feet between themselves and others who do not live in the same household.
Indoor spaces: Prairie Star Ranch will provide regular disinfection of indoor spaces and frequently touched surfaces throughout the retreat. Hand sanitizing stations are present at the entry and exit of each building.
Mass: The vigil Mass will comply with the recommendations of the Archdiocese of Kansas City in Kansas, Protocols for Public Worship.
Meals: Individually prepared and packaged for each registrant by a professional caterer, the lunches will be distributed directly to each retreatant.
Personal Health Check: If registrants have any symptoms of sickness (temperature, cough, runny nose, vomiting, or diarrhea), they should not attend in person. Please contact our team to receive the live stream link.