Answers to satisfy the curious soul
What is a Retreat Team Missionary's main focus?
As a missionary, you will be tasked with living a life that is fully alive, while witnessing to the joy and truth of the Gospel. You will be building relationships both in our PSR community as well as with the retreatants and parishes you serve. Living as a missionary at PSR is about living the New Evangelization in the daily tasks of retreat ministry. It is about connecting youth and families to Christ and his Church, through retreat facilitation, high adventure activities, and Christian hospitality; witnessing to a life lived in, with, and through Jesus Christ. Our missionaries strive to inspire and serve all who enter through the gates by their joy, generosity, and fun.
What are the job requirements?
Fervor for sharing the Gospel in the details of everyday life
Practicing Catholic in good standing with the Church
A love and desire to draw closer to Jesus Christ
An undergraduate degree
Participation in high adventure activities
Living in an intentional Catholic community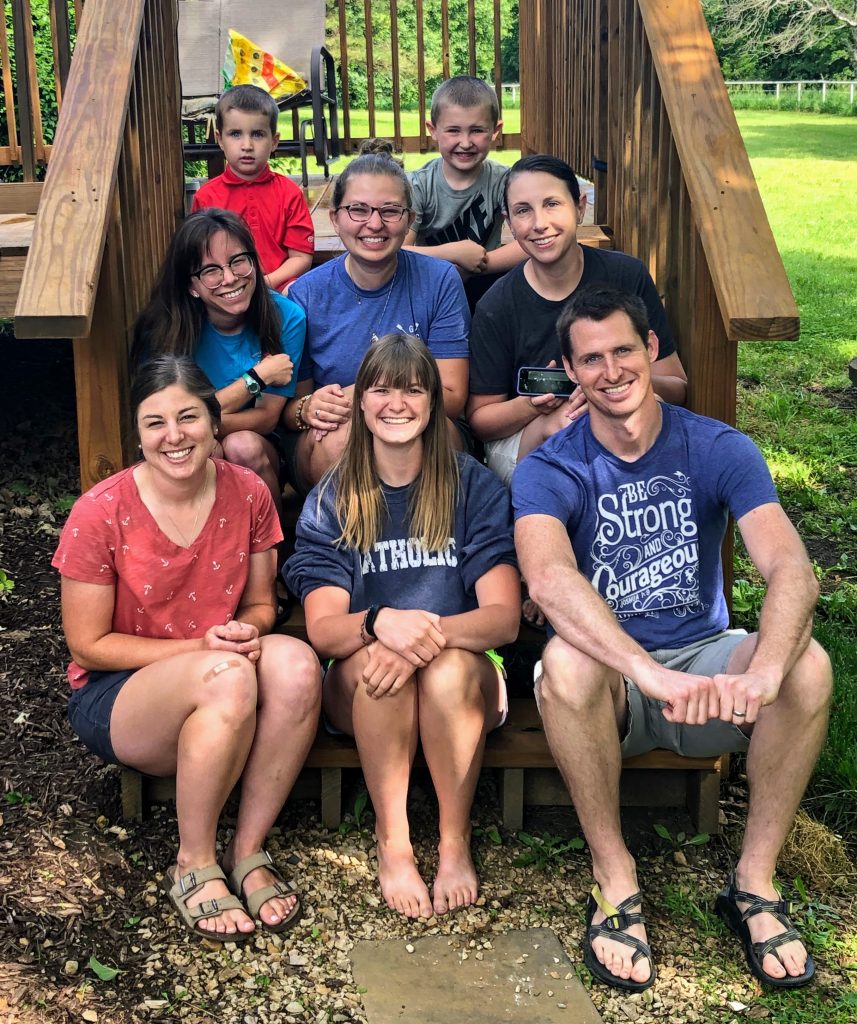 What are a Retreat Team Member's main duties?
Jesus is our model, therefore, our missionaries' first task is to offer their very selves in service to youth and families. We ask our missionaries to be open and zealous, pursuing at all times the salvation of souls.
Every morning begins in prayer with the team, where we offer our day to the Lord. After prayer the day can take a missionary along many different paths, so your availability and flexibility are crucial elements of success. There are duties for all temperaments at PSR and we work to place every missionary with tasks and responsibilities that bring them success and joy.
A common thread throughout all their daily tasks is the fun that our team inspires. Here is a shortlist of responsibilities that our missionaries infuse with joy:
Christian hospitality
Guest services
Retreat group coordination
Outdoor education
Horseback riding
Garden care
Chapel care
Curriculum development
Parish networking
Ongoing faith formation
Retreat facilitation
Challenge course facilitation
Office management
Facility improvement projects
Adventure hikes and tours
Retreat planning
Social media and marketing
Website development
Photography and video
Post-retreat cleanup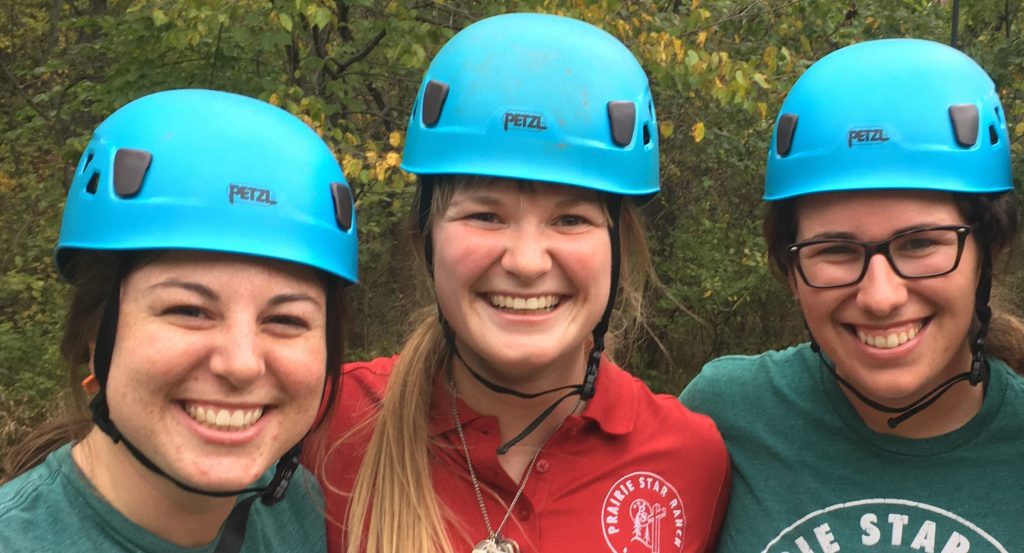 What will be my relationship to Camp Tekakwitha, the Catholic summer camp at Prairie Star Ranch?
Every summer Prairie Star Ranch serves as the home of Camp Tekakwitha, a high adventure Catholic summer camp for the Archdiocese of Kansas City in Kansas. From late May until early August, thousands of campers and their families come through our gates and have a deep and personal encounter with Christ and His Church.
Retreat Team Members do not serve as a part of the Camp Tekakwitha staff; however, they work in close relationship with the Camp leadership and staff to ensure that Prairie Star Ranch is providing the highest level of service. During these two months, our missionaries prepare for the upcoming retreat season and work with Camp on projects and activities.
Some of our missionaries have also chosen to apply to become members of the Camp Tekakwitha staff. We encourage those who apply, knowing the excellent training and formation Camp's leadership provides. Retreat Team Members who choose not to apply for Camp Tekakwitha will begin their mission year in mid-July, while those who work at Camp will begin their ten months in early August.
Is this a paid position?
We are blessed to be able to offer our missionaries both payment as well as housing, not to mention the other benefits that come from living at Prairie Star Ranch. Below is a list of what a Retreat Team Member can expect to receive:
Full-time hourly wage
Full benefits options
Individual room and utilities
Training in: challenge course facilitation, discipleship, life-guarding, small group facilitation
Opportunities for spiritual growth and Catholic formation
Living in an intentional Catholic community
Off-site days for team building and fun
A year filled with joy, purpose, and growth!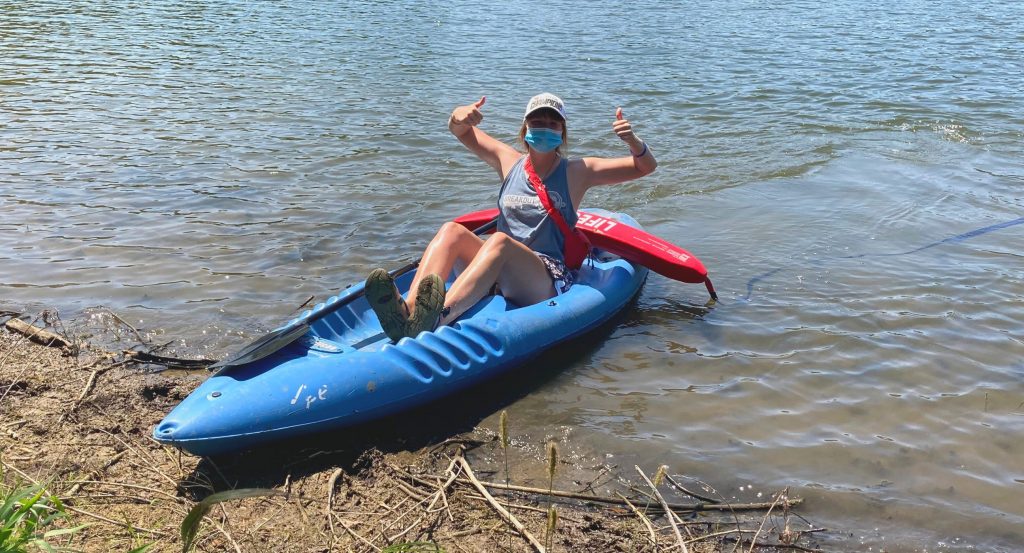 When will I begin? Where do I live while serving?
You will move to the Ranch in either late May or mid-July depending on your assignment. Fully furnished housing is provided for our missionaries in the St. Peter's Gatehouse.
Will my college education be used as a Retreat Team Member?
Absolutely! Daily tasks take on many variations, from curriculum development to outdoor education, to media relations and so much more. Our past Retreat Team Members were certainly called on to utilize their education and improve the ministry of the Ranch in a variety of ways.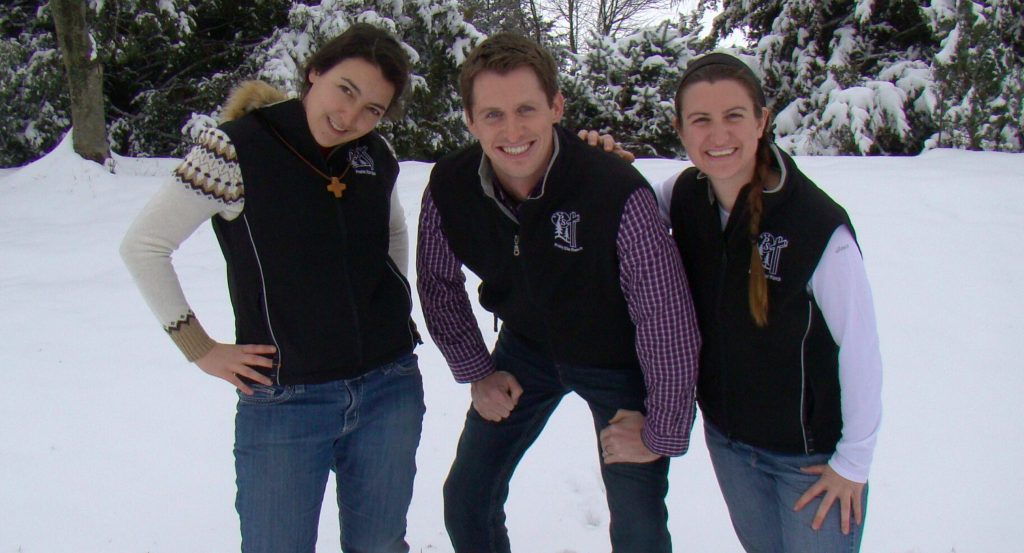 Who can apply?
Prairie Star Ranch welcomes all who meet the qualifications for the position to apply. All who share a passion for the New Evangelization and outdoor ministry are invited to apply.
What is the time commitment for a Retreat Team Member?
There is an initial one-year commitment for our missionaries; however, many of our Retreat Team Members have chosen to stay on for an additional year or more.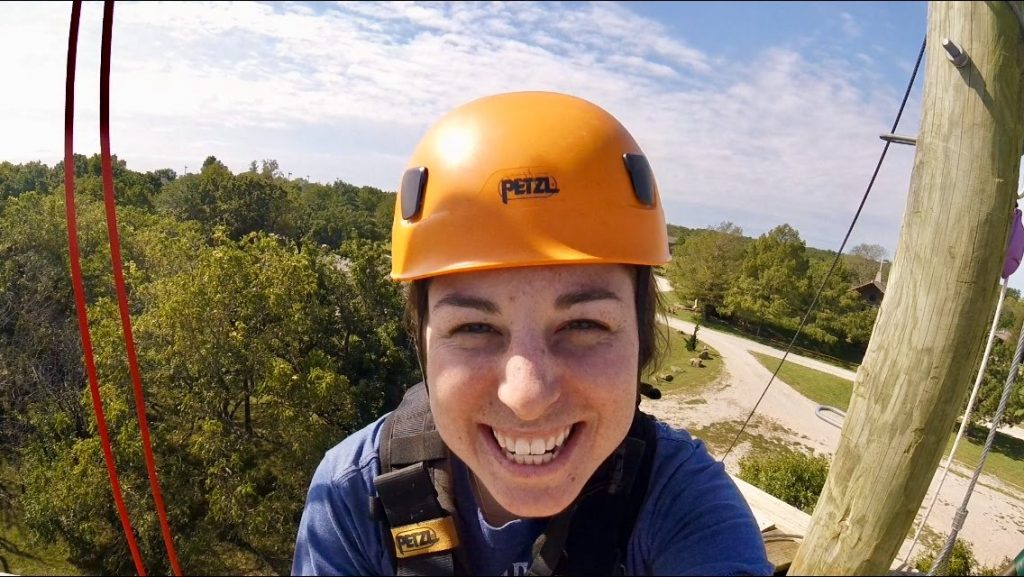 Is there training for the position?
Transitioning to life as a missionary and living in community is a large undertaking for anyone. As Retreat Team Members you are not only sharing your story or your faculties, you are sharing your very life with others for the sake of Christ. Understanding this, we place a great emphasis on the training of our missionaries upon their arrival and throughout their first weeks of service. Our goal is to make certain you are able to enter into your ministry equipped and empowered to proclaim Christ truthfully and effectively.
As a Retreat Team Member, you will also be called upon to undergo other skill-specific training in order to successfully facilitate retreats and events. Our missionaries have often been asked to train as lifeguards, challenge course facilitators, and wilderness guides.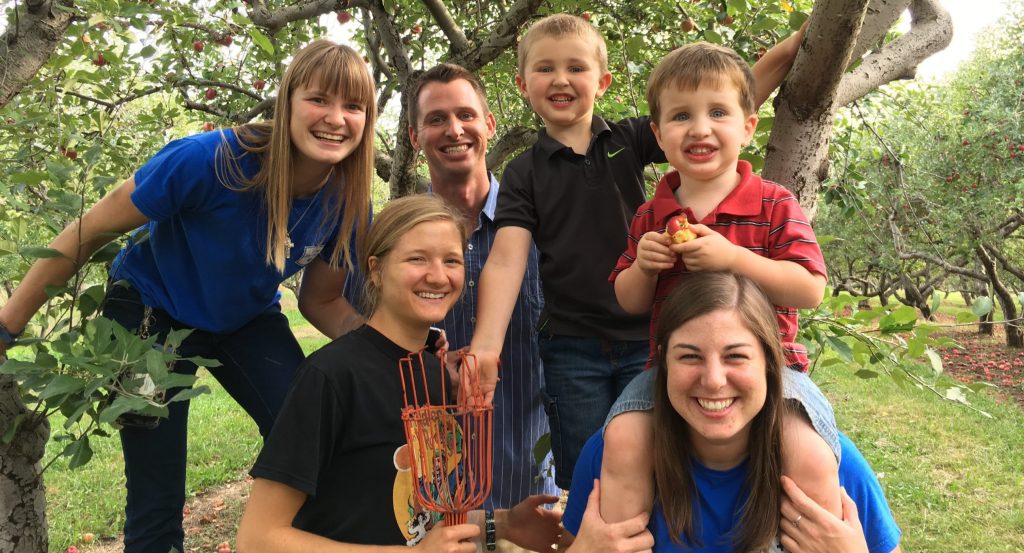 How will this time of service help me throughout my life?
We are committed to forming Christ-like leaders and faithful Catholics in our Retreat Team Program. Our training practices and way of life cultivate in our missionaries real docility to the Lord, confidence in His assistance, and the skills necessary to spread the message of the Kingdom. The hands-on training and professional development sessions will allow our missionaries to develop in their ability to facilitate group discussions and activities, trust in the gifts they possess, and creatively work in a team to successfully accomplish tasks.
Planning group events and retreat, leading team-building exercises, and meeting the needs of those you serve will bolster your organizational and implementation skills. Marketing the many retreats Prairie Star Ranch puts on and reaching out to community partners will strengthen your development and networking skills.
A life lived with purpose and clarity, a life lived for others will give you a real experience of living for the Lord. Above all, Retreat Team Members are given rich formation in their interior life, apostolate, and the Catholic faith. As a result, many of our Retreat Team Members find this year or more of service to be incredibly beneficial in their process of discernment.
Am I ready to begin the adventure?
Click here and follow the simple 3 step application process. Once your application has been submitted, it will be reviewed and you will be contacted by Prairie Star Ranch.