Connecting Youth and Families to Christ and His Church
Our job is straight-forward. The way we love Jesus is by helping our guests to grow as disciples of Christ, so they can make disciples for Christ. Like all Christian disciples, the task of evangelizing all people constitutes our essential mission, it is part of our very identity.
At the Ranch, our Catholic faith, our mission, is to journey with you, our guests, in the challenging, life-long pursuit of Christian discipleship.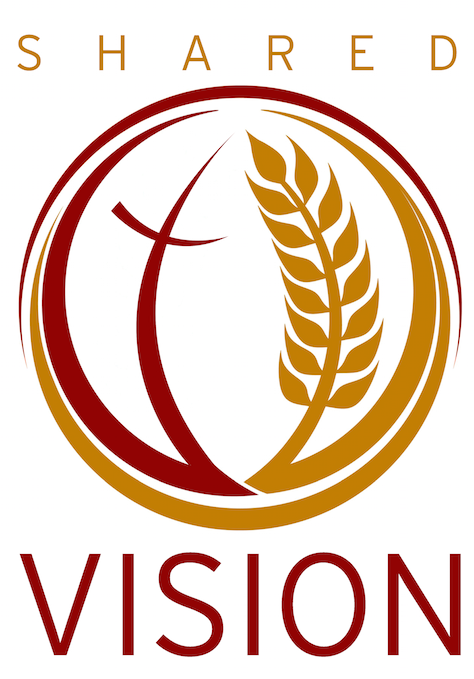 The Shared Vision was promulgated by Archbishop Naumann in 2015, after a year of collaboration with the whole Church in Northeast Kansas. This pivotal document outlines our shared and sacred purpose and vision as the local Church.
Prairie Star Ranch is happy to be a part of the vision to grow as disciples of Jesus, and make disciples of Jesus.
Building a camp for your kids, your family, and your parish.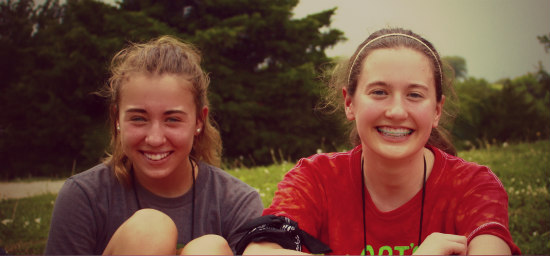 The Year was 2000.
Archbishop James Keleher and Father Tom Tank saw that it was time to capture the momentum that had been growing within the Archdiocese for youth ministry. Two years before, Camp Kateri Tekakwitha had been launched as an adventure summer camp in the Archdiocese, and it needed a home in which to grow.
On August 4th, after extensive searching, the Archdiocese purchased 291 acres of beautiful hills, woodland, and prairie that were ripe with possibility. Previously known as Timberlake Ranch, this beautiful facility included two serene lakes, a few large buildings, and stunning landscapes. It was perfect. It just needed some tender love and care!

As they say: the rest is history.
Archbishop Keleher christened the new property Prairie Star Ranch. Borrowed from the title "Mary Star of the Sea," our name and patroness became "Mary Star of the Prairie." Archbishop's hope was that Mary's powerful patronage would guide youth and families to the love of Christ, her Son, and to the Church, his body.
There was still a great amount of work to be done before Prairie Star Ranch welcomed its first summer camping season. It was amazing – with the generosity of thousands of individual donors, volunteers, and corporate contractors, we began the process of constructing a high adventure summer camp and retreat center that would serve the Archdiocese for the next one-hundred years.

And what do you know, it really transformed lives.
Retreatants kept saying things like Prairie Star Ranch was
"a fun place to come and discover Jesus Christ."
In the 20 years since the opening of Prairie Star Ranch, our story has blossomed and the ministry has grown by leaps and bounds. Beginning with 15 retreat groups in its first year, the Ranch now hosts hundreds of retreats and events each year. In fact, so much growth occurred that additions to our facilities were needed.
Beginning in 2006, the families and parishes of Northeast Kansas made a capital campaign possible that raised the funds to construct a new dormitory, a giant multipurpose gymnasium, and most importantly the Saint Kateri Chapel.

The power of the Ranch lies in your hands.
Prairie Star Ranch has become more than just a dream. It has become a servant to the dreams of so many youths, families, and parishes. It is humbling to have become a part of so many lives and stories. So please know that when we say we are grateful to grow as disciples with you and make disciples with you, we mean it.
Please keep Prairie Star Ranch, our benefactors, our guests, and our mission in your prayers, and know that the youth, families, and parishes we serve will ever be in ours.
In humble gratitude,
Gregory Wellnitz
Director of Prairie Star Ranch