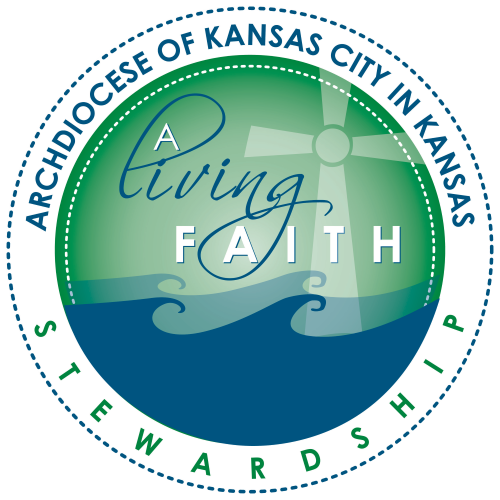 About the "A Living Faith" Emblem
The emblem for the Office of Stewardship and Development: A Living Faith was designed to teach about our Catholic faith and stewardship. The outer ring communicates that the Office of Stewardship and Development is a conduit to a means for the parishioners in the Archdiocese to realize "a living faith."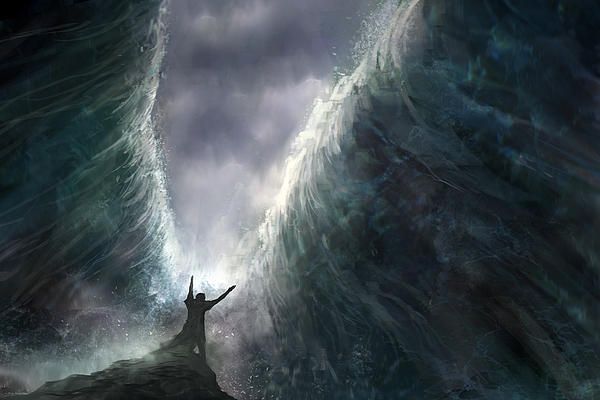 The parting waters in the emblem of the sea remind us of the familiar story in the Bible in which God liberates His people from slavery in Egypt and God commanded the waters of the Red Sea to part. The People of God escaped with a dry passage to the other side, (CCC,1221).
In the emblem the Cross emerges from the water. This echoes our participation in the Sacrament of Baptism where "just as Christ was raised from the dead by the glory of the Father, we too might live in newness of life" (Rom. 6:4).
This "newness of life" stamps "a living faith" on our hearts, (CCC,1814). When our faith is living, we are alive in the Spirit, and the Holy Spirit empowers us to serve God and neighbor. That is what stewardship is all about! Through our act of stewardship we are serving God and neighbor.
Stewardship: A living faith, alive in Christ Jesus for love of God and neighbor, creates a grateful response to God's abundant gifts.