Encounter With God's Call
April 6th & 7th 2019
Please complete registration by March 28th!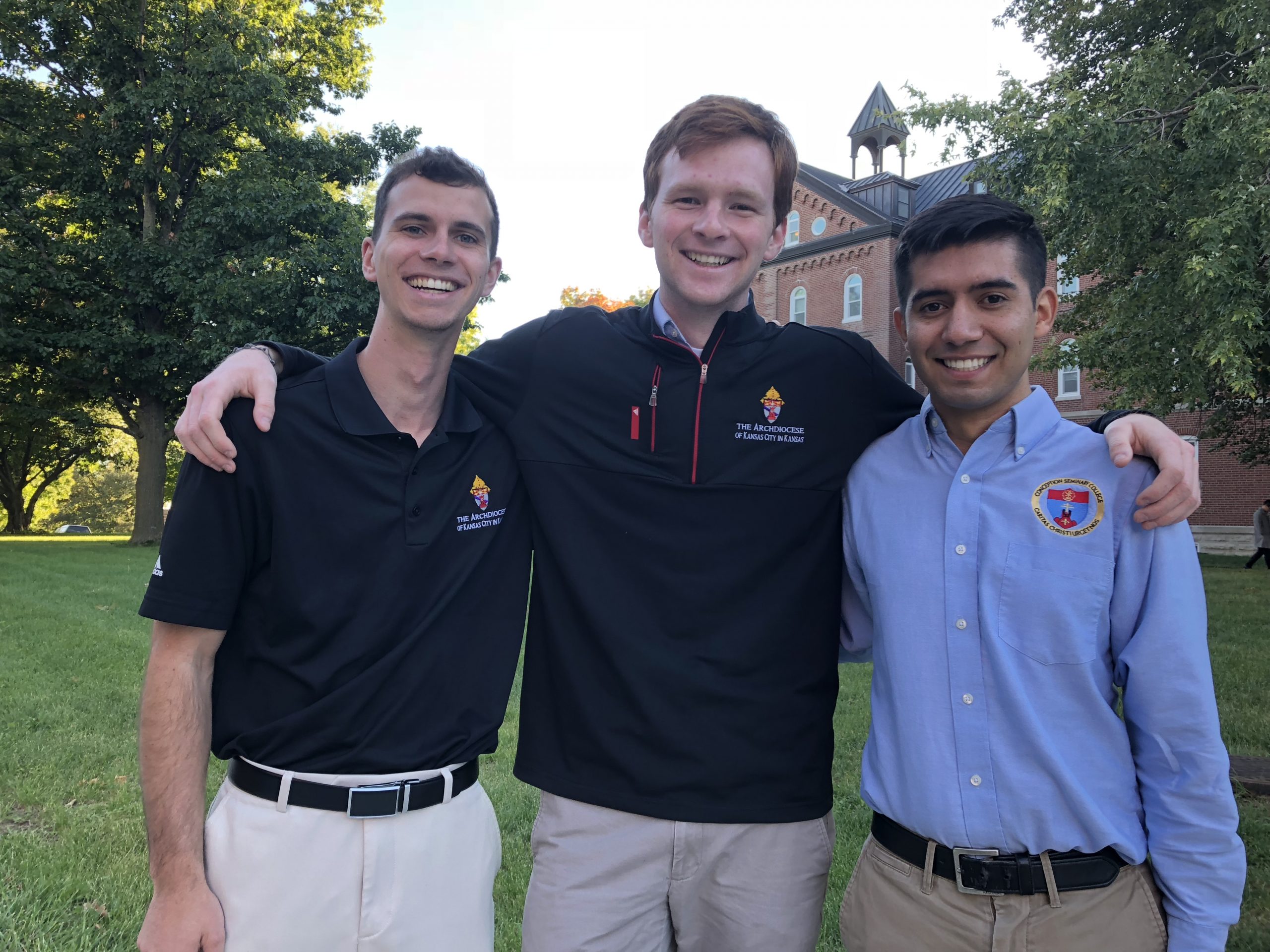 Many high school students visit college campuses to help them decide where they want to go. "Encounter With God's Call" or EWGC, is a similar campus visit. High school juniors and seniors, along with those already in college, can spend one night at Conception Seminary College and see what an active, joyful place it is. You will meet guys like yourself who are students there to earn a college degree and deepen their friendship with Jesus Christ.
You will see how much fun they have, and learn what their questions were before they applied. There will be time for prayer, a tour, talks, and fun activities. There is no cost, and absolutely no pressure to return – just an invitation to see what it is like. Fr. Dan Morris, the vocation director, will accompany those who attend, and answer all your questions. Experience shows that guys always have a great time even if they were doubtful before going, so why not see what it is all about?
You would meet Fr. Dan Saturday, April 6th at 10:30am in the Savior Pastoral Center parking lot, and return Sunday evening, April 7th. Conception Seminary College is about 1 1/2 hours northwest of the Kansas City area in Conception, MO. Wear casual clothes for travel, and bring athletic wear, as well as nicer clothes for Mass. Bedding and towels are provided, but bring your own toiletries.
If you or someone you know may be interested, contact the vocation office by emailing vocation@archkck.org to find out more, Facebook Fr. Dan Morris, or call 913-647-0303.
If this date doesn't work for you but you would like to visit another time, please contact Fr Dan by emailing vocation@archkck.org or call 913-647-0303.