Testimonies and Articles – October 16, 2013
Mike Sweeney & Philip Rivers – Short Video on Marriage, Intimacy & NFP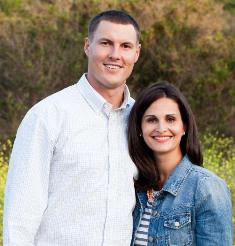 It's pretty awesome to watch a five-time American League All-Star and a four-time Pro Bowl quarterback open up about their enthusiasm for Natural Family Planning (NFP) and their passion for their wives! Mike Sweeney and Philip Rivers gave their personal stories about NFP, told some jokes, and discussed how NFP has benefitted their marriages. This inspiring interview was filmed by an award winning videographer during the 2013 Men Under Construction Conference in Kansas City.
Click here to watch this life-changing video

Pretty much anybody who follows sports knows the names Mike Sweeney and Philip Rivers, and please send this video link to family, friends and people you know! We hope that this video encourages many couples to experience more happiness & passion in their marriage through NFP! We are grateful to Dan Spencer, who chairs the Men Under Construction Conference, for interviewing Philip and Mike. The interview was filmed by Jason Rhodes, a great videographer who has won over 10 Regional Emmy Awards. We are grateful to Deacon Tony Zimmerman, Brad & Libby DuPont, Matt Karr and Tim Chick for their help & encouragement with this project.