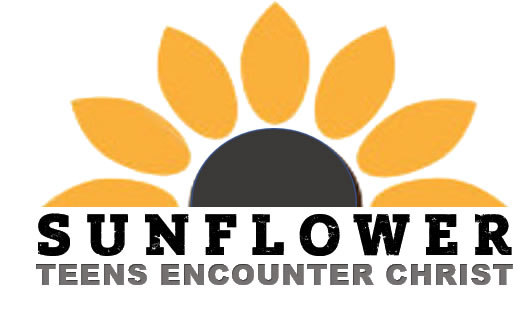 Teens Encounter Christ Retreats
Think about your best friend. Before they became your BFF, you had to spend time together—time to build trust—because it's pretty hard to trust someone, if you don't know them first, right? So you and your best friend probably spent time talking and laughing, sharing fun times, and some of the really hard and confusing stuff too. Through all of that, you got to know each other, and built your friendship! Well guess what? Your friendship with Jesus is the exact same way. Does Jesus really have our back ALL the time? Does He really love us that much, even when we aren't at our best? Does He really want to listen to us, even when the things after times we haven't been a good friend to Him? When you come to a TEC Retreat, you're going to hear some great things from other people about Jesus, but you're also going to get a lot of time to talk with Him and get to know Him better too. You'll go home with a stronger and deeper relationship with Jesus.
OK, so tell me more about what a TEC Retreat is.
Sunflower TEC retreats take place over 3-days, where we focus on the Paschal Mystery of the dying and rising of Jesus Christ for each one of us. An awesome team of young people (who have had their own amazing experience at a TEC Retreat, and adults (including a priest from the Archdiocese) host the retreat at Prairie Star Ranch.
Who can go on a TEC Retreat?
If you are a young high school man or woman from the ages of 16-18, this retreat is for you!
How often are TEC Retreats held?
Due to the recent COVID-19 restrictions we have postponed the August TEC weekend. Check back for updates.
Here are a few more details for you…
TEC Retreats begin at 10:00 a.m. on Saturday, and end at 5:00 p.m. on Monday. It is very important that you stay on-site for the entire weekend, however some exceptions can and do apply (talk to us about this if you have questions or concerns).
Prairie Star Ranch is managed through the Archdiocese of Kansas City in Kansas, and is located at 1124 California Road, Williamsburg, KS 66095. Savior Pastoral Center is located at 12601 Parallel Pkwy, Kansas City, KS 66109.
The retreat cost of $110.00 covers lodging and meals over the 3 days. We believe strongly in the power of TEC Retreats to make an incredible, powerful impact. If you want to go, but the cost is a concern, scholarships are available. No one has ever been turned away because of finances. I would like to request a scholarship.
I want to go! How do I get signed up?
It's easy! Just complete our online registration here. In order to finalize your registration, we ask you to make a non-refundable deposit of $55.00, by sending in your registration deposit slip, along with a check.
I have a question…
Questions about the TEC Weekend? Just call Rick at 913.647.0351 Cell: 913.284.1725
Having trouble with registration? Call Donna at 913.647.0373.