Two Options:
SOUTH: Sunday, February 28, 2021 @
Prairie Star Ranch
1124 California Rd.
Williamsburg, KS 66095
NORTH: Sunday, March 21, 2021 @
Knights of Columbus Hall
211 Knights of Columbus Dr
Seneca, KS 66538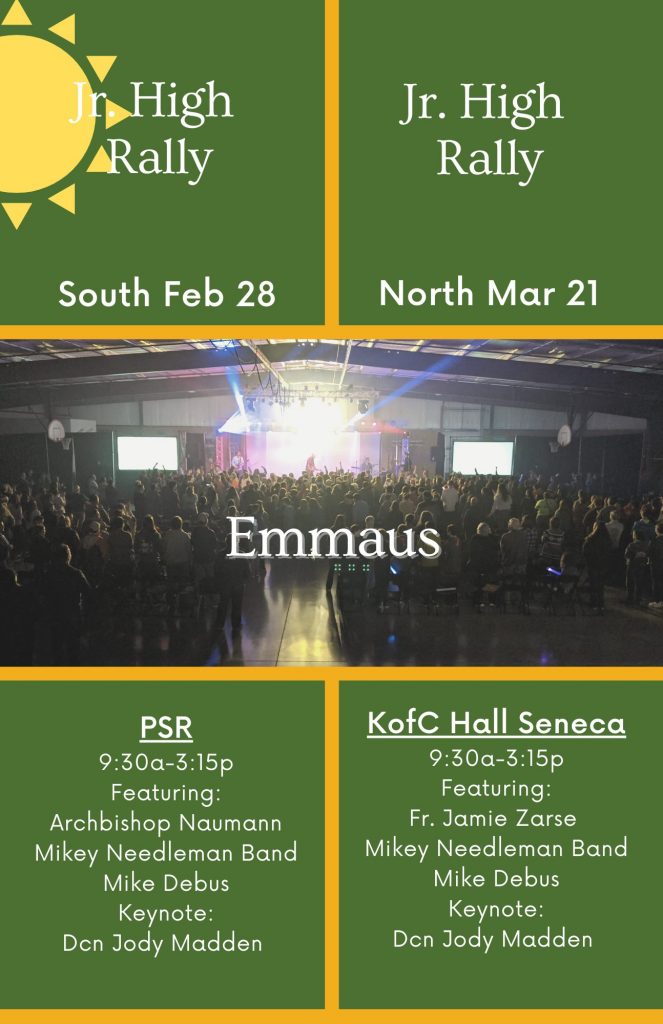 Want the latest updates on the J-High Rally?
Click the link to provide your email address, so we can let you know about registration and details about the event!
For registration or event questions, please contact:
Rick Cheek, Youth Consultant
913.647.0351 or youth2@archkck.org.
Rural Parish Bus Transportation:
Due to COVID-19 Restrictions there will be no rural bus transportation this year.