Beth and Marty Krebs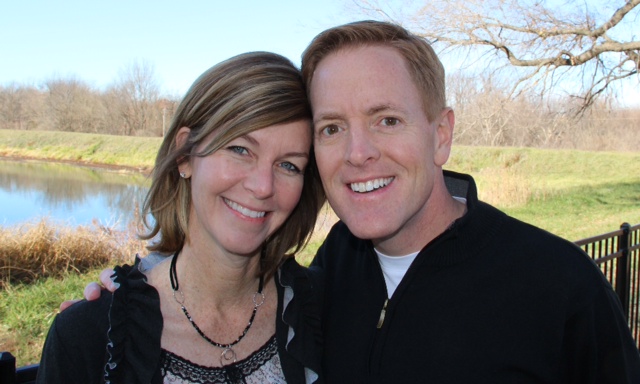 Beth and I started our Donor Advised Fund as a way for us to, in responsible way, act upon the ideals of our Catholic Faith.  Thanks to CFNEK, It has been very simple to manage.  It has served us well in maximizing our charitable giving, and to maximize our tax deductions.  We have used Donor Advised Funds from other providers in the past, but we are so grateful to the CFNEK for providing us a way to give that can benefit the Archdiocese.
In my business, I notice that 2012 has been a very good year for investors.
However, because of job loss or other unforeseen circumstances, many in our area have not yet participated in this economic recovery. Because of this, many investors are again feeling a greater desire to share such fruits with those less fortunate.
Starting a Donor Advised Fund before December 31, 2012 with The Catholic Foundation of Northeast Kansas offers many benefits to investors. Investors are able to make a gift of appreciated assets into a Donor Advised Fund established in their name.
Here are three reasons you may want to add this to your end of the year "To Do" list.
Gratitude: As Catholics, we recognize that all is gift. "I am the vine and you are the branches. Whoever remains in me and I in him will bear much fruit, because without me, you can do nothing." John 15:5

Suffering: Many in our community are suffering at this time. Your charitable gift can be what makes a difference in another's life. Your gift made through CFNEK to your parish or to the Archbishop's Call to Share or other charity of your choice can bring comfort to the afflicted. Your gift, large or small, can help someone realize that they are not alone and that they are loved by an ever present and compassionate God.

Taxes: We know for sure they are going up on 1/1/13. When you fund your Donor Advised Fund, you claim an income tax deduction at the time of the gift, including the full market value of appreciated securities. You still control the asset and can decide at a later date which school, parish, university, or charity you would like to make your gift to.
Starting your Donor Advised Fund before the end of the year can help you render a bit less "what belongs to Caesar"… And a bit more "to God what belongs to God." Matthew 22:21
Contact CFNEK for more information or to set up you Donor Advised Fund today.