"We are so blessed to be able to send our daughter to a Catholic school despite her limitations. She has grown and thrived for the last 5 years under the guidance of teachers, administration and support staff who have gone above and beyond in learning about her unique needs." Parent
"Our daughter is flourishing at her Catholic school because she is accepted exactly as God created her…she is surrounded by people who respect the gift of her life each day as she joyfully gets to live her Catholic faith. She is blessed!" Parent
"My child's Catholic education is essential! She and her classmates are learning to be kind and courteous to everyone. I've witnessed great compassion by my child's classmates when she needed extra help. This is credit to the teaching staff teaching our children to be great Catholics." Parent
"Perfect Wings brought a different perspective and one that will enable our son to work through the challenges he has in order to achieve his potential. Many thanks!"
Parent
English Language Learners have brought wonderful learning opportunities to our school for both students and teachers. The differences may be obvious but the similarities we share are a beautiful testament to God's creation."
Principal
Previous
Next
About perfect Wings
The Perfect Wings program was designed based on on-going needs analysis of principals, teachers, and parents across the Archdiocese of Kansas City in Kansas. Perfect Wings was designed to support schools in maximizing the God given gifts and talents of all students enrolled in our Catholic schools.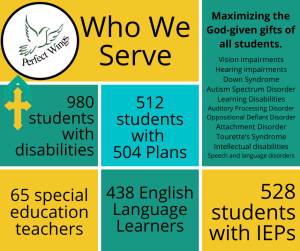 It is our belief that the student is the most important person in our schools. Schools work from the center of the bulls eye out to ensure that the needs of the student are met. As the needs of a student increase, the intensity of the interventions and support increase outward on the bulls eye. Not all schools utilize the same resources within School Interventions, but this represents a sample of what schools may utilize.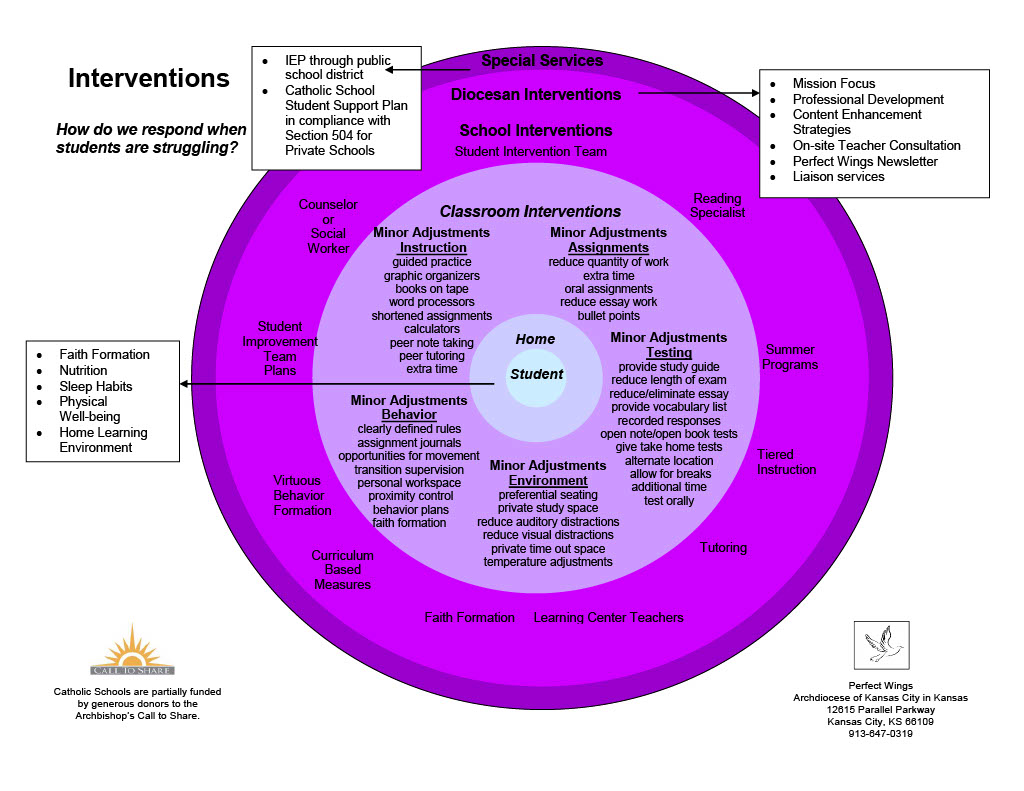 In the Archdiocese of Kansas City in Kansas Catholic schools have access to a variety of plans to support students with special needs. These plans are created, in collaboration with the parents, to help maximize the gifts and talents of each student who may require specialized support to be successful in our schools.
Frequently Asked Questions
What is the meaning behind the name choice for Perfect Wings?
Songwriter Allen Shamblin remembers singing the words that stopped his wife dead in her tracks — and inspired a future hit. "It was, I'm a man on the corner begging for food … Don't laugh at me," explains Allen, who was noodling around with some lines when his wife walked into the room. "My wife, Lori, walked in to get something out of the clothes dryer and said she loved that line."
Her ringing endorsement sparked the idea for "Don't Laugh at Me," which Allen wrote with frequent collaborator Steve Seskin. It hit the Top 5 for Mark Wills in 1998 and later became the subject of a children's book. The song drives home a simple theme of accepting people for who they are.
The refrain from the song Don't Laugh at me became the foundation for Perfect Wings:
Don't laugh at me
Don't call me names
Don't get your pleasure from my pain
In God's eyes we're all the same
Someday we'll all have perfect wings
Don't laugh at me
The goal of Catholic education is to help all students to get to heaven. So, one day, "we'll all have perfect wings".
What is provided by the Perfect Wings program?
The goal of the Perfect Wings program is to support Catholic schools in creating an educational setting that meets all learners' needs- both students with special needs and those students without.
The following services are available through Perfect Wings to support schools.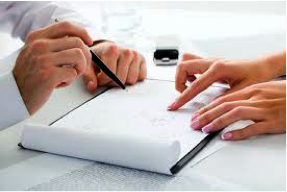 On-Site Consultation – is available to help teachers develop classroom accommodations to meet the needs of individual learners. In addition, support is offered for teachers in how to make the curriculum accessible to the student by adapting the instructional methods, materials and the classroom environment. Throughout the school year, on-site consultations is provided to schools by Perfect Wings.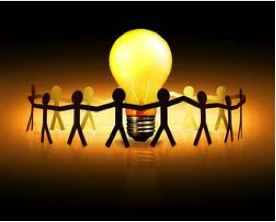 Student Improvement Teams – Established to support students who are struggling either academically or behaviorally in school. The teams follows a problem solving process to identify the breadth and depth of a student's needs. Then, a data driven process is implemented to develop a student support plan. The team process is available to any student who is struggling, and the goal of the process is to design a plan so that the student will be successful at school.
"Provided excellent information regarding disabilities and easily applied strategies to take back to the classroom." Teacher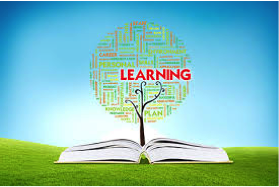 Professional Development – Is provided to all schools as requested. In-services are provided on disability-specific topics, as well as general information regarding serving students with special needs. In addition, training is available to schools in Content Enhancement Routines developed by the University of Kansas, Center for Research on Learning Content Enhancement.
Routines are research validated strategies for any teacher to use to meet the needs of diverse student populations.
Throughout the school year, professional development sessions are provided by Perfect Wings in Archdiocesan schools on the following topics:
University of Kansas- Center for Research on Learning Content Enhancement Strategies (FRAME, LINCing, Unit Organizer)
Differentiated Instruction
Student Improvement Team Training
Virtuous Behavior Formation
Autism Spectrum Disorders
Functional Behavior Assessments
Emergency Safety Interventions
Sheltered Instruction Observation Protocol for English language learners
Supporting Students with Social and Behavioral Challenges
Dyslexia, Dyscalculia and Dysgraphia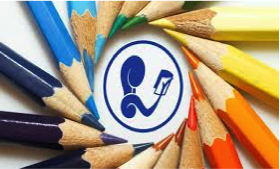 Teaching All God's Children newsletters – Published periodically by Perfect Wings. Each edition focuses on a topic related to meeting the needs of students with disabilities in the general education setting. Click here to view previous editions of the newsletters.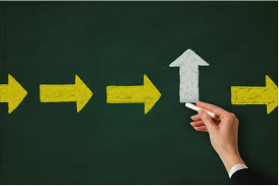 Transition Coordination – Is provided by Perfect Wings to support students as they move from elementary school to high school and/or high school to college. Transitions are challenging enough without the additional stress of coping with a disability. Students and families are provided with the support and tools to make successful transition decisions for the student.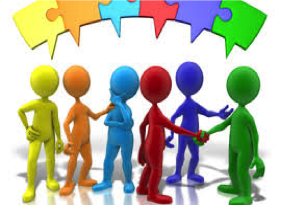 Liaison – Services are provided to create relationships with the 28 public school districts our Catholic schools work with across the Archdiocese of Kansas City in Kansas. Catholic schools in the Archdiocese work very hard to meet the local and federal guidelines to maximize access to services for their students with disabilities and meet the best practice standards established by the state of Kansas.
What do I do if I have a question about Perfect Wings?
"The Archdiocesan Office of Catholic Schools serves as a consultant to local school administrators. Canonical authority for the schools rests with pastors (in the case of single parish elementary schools) or boards of trustees (in the case of consolidated elementary schools and secondary schools)." Per the Handbook of Policies and Procedures for Catholic Schools, policy #3000
If you have a specific concern regarding your student or interest in enrolling you child, please contact your school's principal directly. Contact information for each school and their administration can be found on the school's website.
If you have a general question about Perfect Wings or serving students with special needs, please complete the form below and the School Office will contact you.